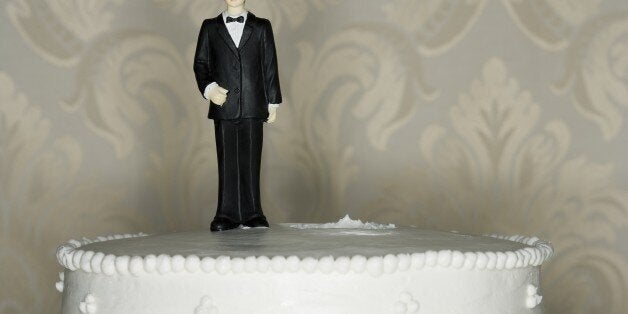 A mammoth study of more than 10,000 people found that unmarried men suffer far more health problems than single women.
"Not marrying or cohabiting is less detrimental among woman than men," Dr George Ploubidis, a population health scientist at the UCL Institute of Education and one of the study authors, told The Telegraph.
"Being married appears to be more beneficial for men."
The study analysed information on middle-aged people born in England, Scotland and Wales in the same week of spring in 1958.
Researchers found that while heart problems rose from 14% between married and unmarried men, there was no difference between married and single women.
In addition middle-aged, unmarried women had the same risk of developing metabolic syndrome (a combination of diabetes, high blood pressure and obesity that could lead to heart disease and stroke) as married women.
Unmarried women did show slightly higher levels of a biomarker that may lead to breathing problems, but overall their risk of illness was found to be far lower than that of unmarried men.
Christine Proulx, an assistant professor in the MU Department of Human Development and Family Studies, examined data from 707 married adults who took part in a 20-year, nationwide research project in the United States.
The findings revealed that positive or negative relationships impact a person's health, no matter what stage in the marriage.
"We often think about the aging process as something we can treat medically with a pill or more exercise, but working on your marriage also might benefit your health as you age," Proulx said in a press release. "Engaging with your spouse is not going to cure cancer, but building stronger relationships can improve both people's spirits and well-being and lower their stress."
The recent study was conducted by University College London, the London School of Economics and The London School of Hygiene and Tropical Medicine, and is published in The American Journal of Public Health.
Related