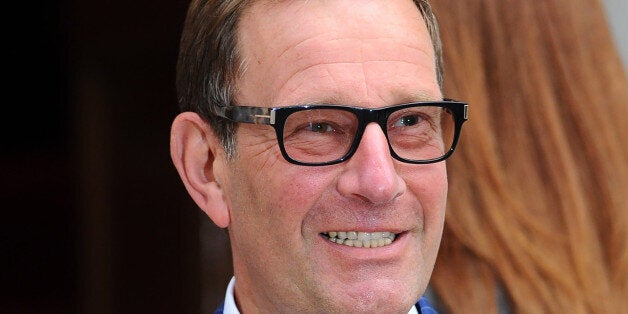 Ukip's biggest donor and owner of the Daily Express, which came out in support of the party in the build up to this year's General Election, has revealed he isn't actually sure if he agrees with the party's main policy of leaving the European Union.
In a colourful feature article published in the Financial Times on Friday, Richard Desmond also admitted he once turned down a prostitute because he worked out that her fee equated to the profit generated from a page and a half of advertising.
FT Media correspondent Henry Mance describes the "terror" of taking Desmond out to lunch, and imagines the looks on the faces of the newspaper's accounts department when he shows them a receipt for the £580 bottle of wine the billionaire has just ordered.
Mance also highlights Desmond's notorious reputation for being tight with money: "If the media mogul goes down in history for anything, it will be screwing — and not just because of his investments in adult TV, which include the world's most honestly titled channel, Filth."
Therefore the news that a man who has contributed £1.3 million to Ukip's election campaign does not even believe in the issue that the party centred its political platform on comes as a huge surprise.
The Daily Express was the only major player in the British press to come out in support of Nigel Farage's party.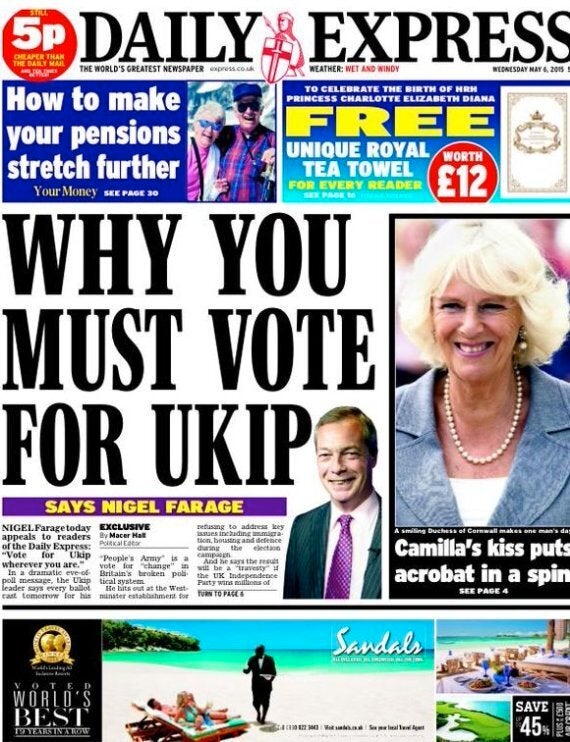 The day before the General Election, this was the Daily Express' front page
On May 6, the day before polling stations opened, the Daily Express led with a comment piece from Farage, telling people why they "must vote for Ukip".
Now, more than a month after the election, which saw Ukip receive more than 4 million votes in return for just one seat in Parliament - half the number they had before May 7 - Desmond has said he is unconvinced on Ukip's stance on the EU.
He says: "I don't know. I don't think anyone knows," he says. "But we need a referendum."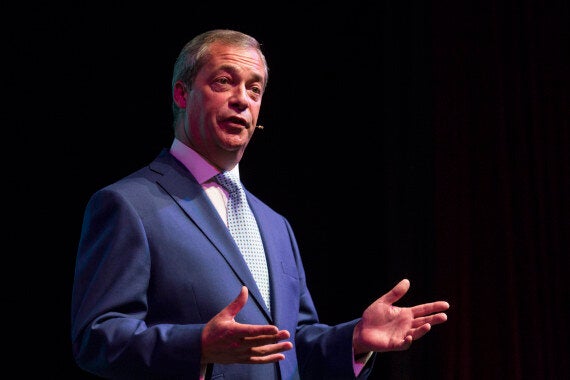 Ukip leader, Nigel Farage, is a vocal advocate of the country leaving the European Union
The FT's piece highlights how Desmond once created a contractual clause that was so advantageous that the distributors of his magazines nearly went bankrupt.
Last year, the National Union of Journalists described Desmond as "Britain's greediest billionaire" after his staff went a seventh year without pay rises.
Readers clearly enjoyed the incisive piece in the FT, with many reacting with incredulity over the amount spent during the lunch.
The Richard Desmond interview by @henrymance in the @FT is pretty close to perfect & well worth negotiating the paywall.

— James O'Brien (@mrjamesob) June 12, 2015
Journalist Mance tweeted a picture of a possibly awkward meeting he might be having this afternoon, following the reaction to his piece.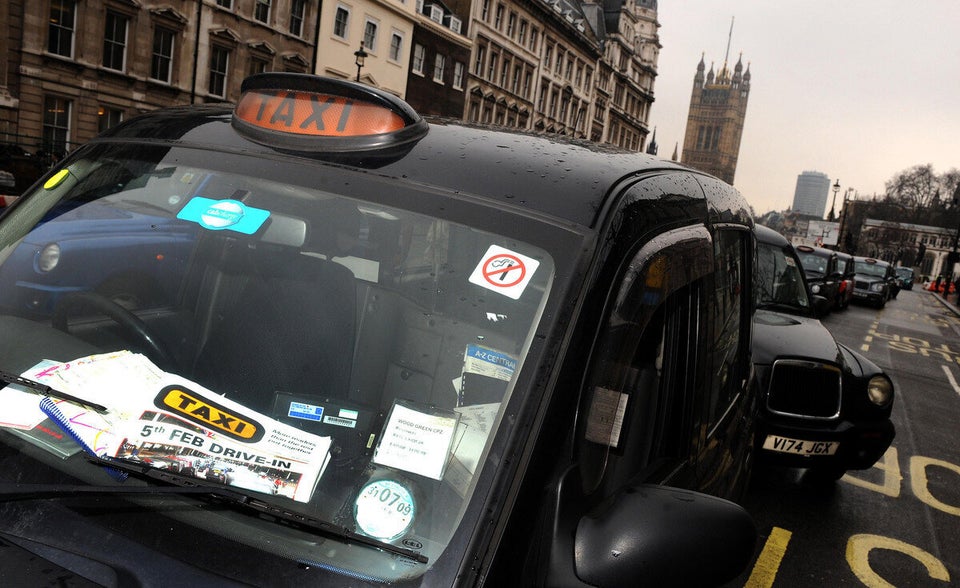 10 Policies You Had Forgotten Ukip Had Made
Popular in the Community