It's now been almost a year since Rixton first came on the scene, seemingly from nowhere, with their ear-worm debut single 'Me And My Broken Heart', which stormed its way to the top of the UK singles chart last summer.
Casual fans could probably be forgiven for thinking the group's success came almost overnight, though Rixton's lead singer Jake Roche points out this is far from the case, and that they've actually been working hard as a band for almost seven years.
Speaking to HuffPost UK, ahead of the band's debut album release this week, Jake tells us: "We've been a band for coming up to seven years now. When we first started, we uploaded a few YouTube covers and we got offered 'Britain's Got Talent' and all these kind of other shows but turned them down.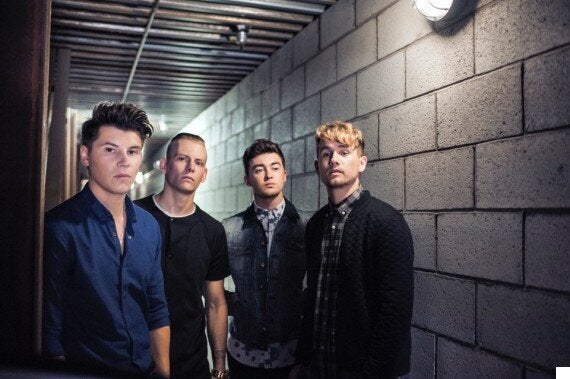 "It's not that we want to be more 'credible' than that or anything, we just hear a lot of stories about how they can turn you into something that you don't want to be. And as a band, and as an artist in general, that's kind of your worst fear. We just wanted to stick to our guns and do it our own way.
"I think some people think 'Me And My Broken Heart' came along, we got put together by people who wrote the song and that was it, we're here, hi everyone…! But we do have a story, we've been out in the bars and the clubs for years and it's just progressed over time."
Rixton found themselves on the music scene at the same time as a whole slew of new acts, like The Vamps, 5 Seconds Of Summer, Union J and, crucially, One Direction, though Jake admits that they aren't altogether comfortable with the label 'boyband', particularly as they write their own songs and play their own instruments.
"The only reason we ever get nervy about the word 'boyband'," he reveals, "Is because some people see the word 'boyband' and immediately think of One Direction or The Wanted… and to me, those are 'boybands'. They sing, they dance a little, but they're not playing instruments.
"I always feel like to get called a 'band' - what do you have to do? Do you have to refuse to do interviews? Do you have to get a load of tattoos and grow a beard? Is that how you show you're cool enough to be in a band? It might be to do with looks, or the way you dress. People just like to throw that 'boyband' label around. But you can't really lose sleep over it, I think when people come to see us live, that's when they can maybe take that label off us.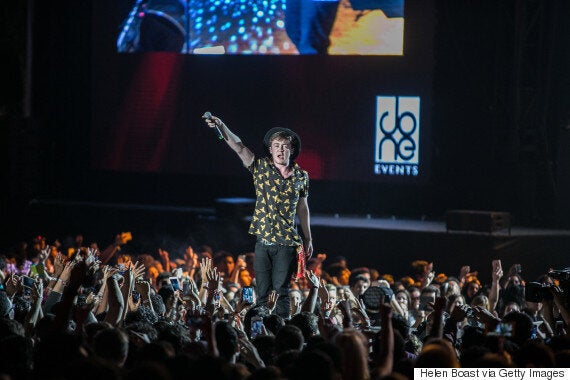 Rixton performing in Dubai earlier this year
Showing he has a sense of humour about the situation, he jokes: "We're not One Direction, really, and I wouldn't say we're anything like The Vamps, apart from there's four of us, and one incredibly good-looking singer!"
Since topping the chart with 'Me And My Broken Heart', Rixton have cemented an extremely loyal fanbase, who Jake speaks favourably of throughout our interview, but admits that getting involved in fan wars is one of the downsides of being a pop star in 2015.
"With popular culture today, some certain fans can't like two bands," he explains, "Because they feel like they're upsetting the fanbase. And it shouldn't be about that, at the end of the day, it's about the music.
"We see tweets all the time that say, 'oh we really love you guys, but I just can't like another band'. And it makes you just wanna say 'oh well fuck off then!' - we're just four normal lads having the most fun stage, we're not asking you to buy our merchandise and make us millionaires, we just wanna make people happy with our music and have fun along the way really.
"I think people are scared of sharing their views on certain acts on Twitter because they're scared of being branded something."
With having a big presence online comes trolling, which Jake admits he has experience of "all the time", recalling an incident from earlier that day when he found himself on the receiving end of abusive messages from fans of 'X Factor' girl group Fifth Harmony, after he admitted in an interview he was more of a fan of Little Mix (hardly surprising, given that, Jake is currently dating Little Mix singer Jesy Nelson).
"I didn't even say anything bad!" he insists "To be fair, I gave my opinion, and you kind of have to deal with the consequences.
"But it kind of gets too much when people are telling you to go and kill yourself, and body-shaming and… I gave my opinion, fair enough, but don't take it too far. And in a way, it kind of makes me want to just delete Twitter and delete Instagram. But do you know what, they're only about 10 years old anyway, I don't care."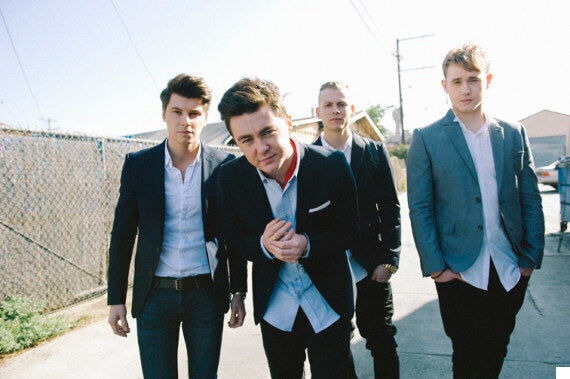 Rixton's album, 'Let The Road', has been long-awaited
Luckily, not all of the attention thrown in their direction since they hit the big time has been negative, such as the "little car chase" they found themselves embroiled in while they were in New York recently.
"It was really exciting actually," Jake recalls. "We finished a TV show and as we walked out there was a bunch of fans there, so we took the pictures and said hello, and as we left to go back to our hotel, I saw one of the fans run into her car.
"As we got into our car, she was following us the whole way. She was cutting red lights, skidding round corners, it was like something out of 'Speed' - it was amazing!"
Fans have had a long wait on their hands in the gap between 'Me And My Broken Heart' and the album's release earlier this month - though they'll no doubt be pleased to hear they're planning to work on their sophomore release while they're on tour with Ed Sheeran (who Jake describes as a "true gentleman" and "exactly what you'd want Ed Sheeran to be like".
He says: "We've got a million and one ideas, which I think we'll put into practice once we're on the road. We've got a little mobile studio set up, so we'll write, record and produce it ourselves and see where it takes us.
"I'd like us to get a bit more of an identity with our songs, where you hear a song on the radio and you think 'that's Rixton'. I think that's where we went a bit wrong with 'Me And My Broken Heart' and 'Wait On Me'... I think because it was produced by Maroon 5's producer people did think it sounded like Maroon 5, and I think for the second album it'll be more about finding our identity.
"And that's exciting as artists, that's what you want."
Rixton's debut album 'Let The Road' is on sale now.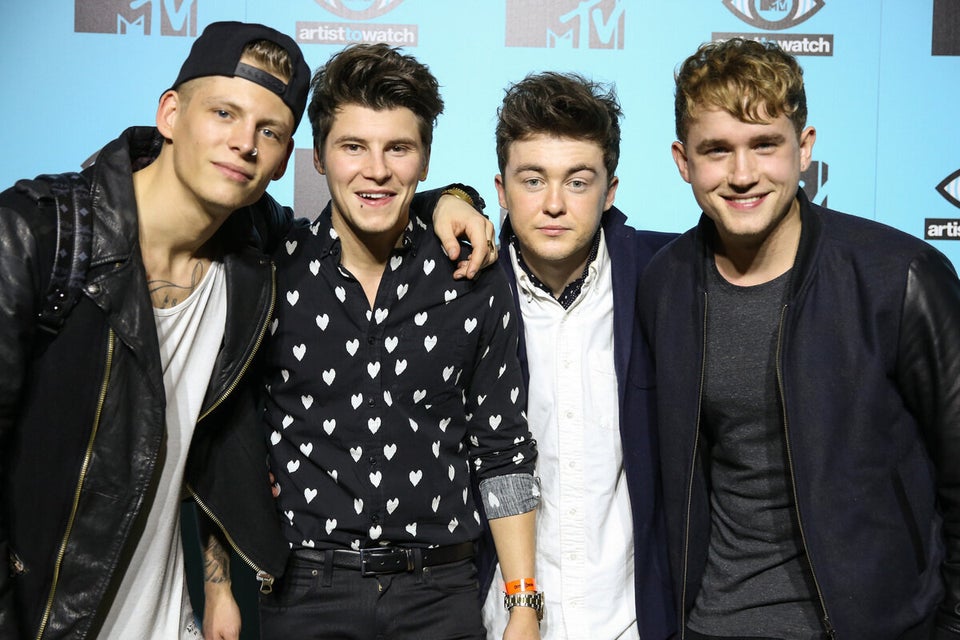 Rixton: 9 Facts In 90 Seconds