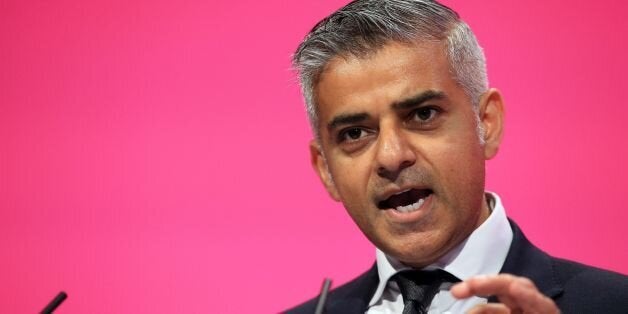 Labour MP Sadiq Khan has called on young Londoners to work with him to tackle the city's problems, saying "too many" are being left behind as the capital powers ahead.
Khan, who is MP for Tooting and standing to be Labour's London Mayoral candidate, made the comments in a response to an open letter, written by young Londoner Kenny Imafidon.
In Imafidon's letter, he highlighted the "massive housing issue" in London, writing: "Social housing is becoming a scarce commodity despite more people needing it in London and private renting is taking almost half of tenants' income due to greedy and rogue landlords."
He added: "For a young Londoner and first-time home buyer like myself, I would have to be earning at least £77,000 to year to get onto the property ladder - absolutely ridiculous.
"This sort of yearly income is unobtainable by many people living in the capital not just young people."
Imafidon signed off by asking: "I would really appreciate if one of the potential mayoral candidates of our city could tell me how they would go about addressing these issues affecting our city and the lives of millions of people living in our capital like me."
On Thursday, Khan published an open reply to Imafidon on HuffPost UK, telling him "like you, I'm also increasingly concerned that London isn't working for all Londoners".
"The numbers of young people being priced out of the city altogether, unable to find affordable housing or because they struggle to get to work because of spiraling tube and bus fares is nothing short of a tragedy."
Khan continues: "Let no one tell you that young people aren't interested, or don't care. Young Londoners rightly want to know what their future is going to look like. They are are crying out to be listened to, to get involved, to be respected, not fobbed off, promised the earth or ignored..
"This is a job for all of us. So I will need your help."
Khan recently announced he would be seeking nomination to be Labour's candidate for mayor in the 2016 election. Tessa Jowell, who stood down as an MP in the general election, is also in the running, and has previously stated she would create a "Homes for Londoners" body on her first day if elected.
Popular in the Community