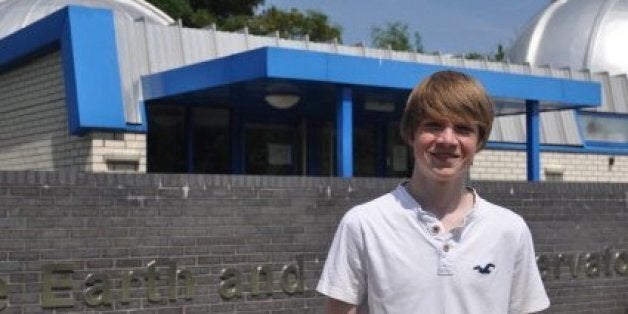 A teenager who was on work experience with an astrophysics professor has been informed he actually discovered a new planet during his week at a university.
Tom Wagg, from Newcastle-under-Lyme, was on a placement at Keele University two years ago when he was asked to have a look at data from an international space project.
Wagg, who was 15 at the time, spotted evidence of a tiny dip in the light of a star, which he deducted was caused from a planet passing in front of it.
Now, the 17-year-old has had his findings confirmed by astronomers in Europe who carried out further analysis, making the schoolboy one of the youngest people ever to discover a planet.
"It's a gas planet and is known as a 'hot Jupiter'. As it's so close to a star, there could be other planets around it."
Wagg's planet has been catalogued as WASP-142b, and is part of the Wide Angle Search for Planets project, a collaboration between Keele and universities in other countries.
The planet is located 1,000 light years away in the southern constellation of Hydra, and is orbiting a star.
I was initially looking at the light curve when I noticed it," Wagg added. "I spoke to staff at the university and they said it looked interesting."
The schoolboy hopes to study physics at university and is considering a career in astrophysics or particle physics.
Unfortunately the star will not be named after Wagg, but instead will be put to the public to decide as part of a competition.