'EastEnders' actress Danielle Harold has announced she is leaving her role as teen mum Lola Pearce on the BBC soap.
The character has been written out of the show after four years, and Danielle will film her final scenes later this year.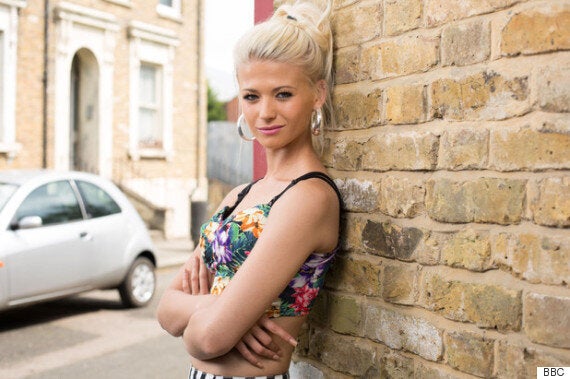 Danielle Harold as Lola Pearce
The star said in a statement posted on the show's official site: "I've had the most amazing time at EastEnders having been involved in some exciting storylines, including giving birth in a live scene," said Harold.
"I'll miss everyone here and am looking forward to the future."
Executive producer Dominic Treadwell-Collins added: "We all love Danielle and she and Lola have been a big part of EastEnders over the past four years.
"Danielle is a fantastic actress and I genuinely look forward to seeing her shine in future roles away from the Square."
Danielle joined the show in 2011 as the granddaughter of long-running character Billy Mitchell.
Fans have seen the character fall pregnant at the age of 16 by Ben Mitchell and her go to war with Phil Mitchell over custody of daughter Lexi.