There's no doubt about it, British actors have blitzed it when it comes to scooping up some of the best, most sought-after roles in Hollywood, whether it's being cast as superheroes in some of the biggest budget action films of the decade, stealing the show – and the Oscar - in more delicate conversational pieces, or increasingly showing up in credits for TV shows seen by fans all over the world.
During the next fortnight, HuffPostUK Entertainment will be exploring the 'BRITS BLITZ' – championing those stars of film, TV and music who've successfully flown the flag across the world, and highlighting those stars we think deserve a world stage. Is it as easy as it looks?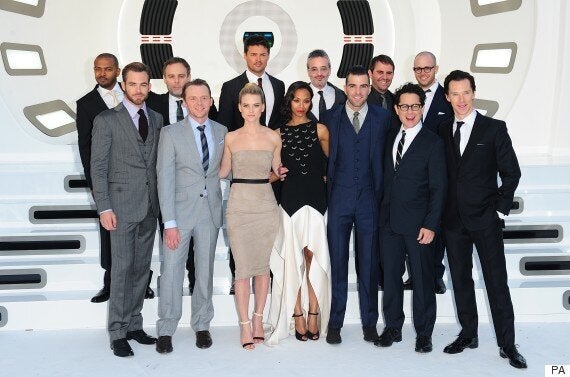 The 'Star Trek Into Darkness' cast includes British stars Simon Pegg, Alice Eve and Benedict Cumberbatch
Simon Pegg, previously a British TV comedic actor and writer, and now a global film star, thanks to 'Mission: Impossible' and 'Star Trek', spoke to us exclusively for this project. He explains that the big secret to British success in such large numbers is… that there's no big secret, and the primary reason is a purely practical one.
"They pay us less here, so we're cheaper for American producers," he says in a nutshell. "It isn't always because the Brits are so much better at acting, it's because they can hire us for less money, probably. There's a degree of that.
He goes on: "We do have a tradition of good acting, and also the capacity to speak the same language, and because we come form a multi-dialect nation, we're often good at adapting our voices.
"So we are at once exotic and familiar to American audiences, so we have this nice thing going on, where we're quite attractive to casting directors and producers. It's not because there are more good actors in the UK than in Spain or France, or anywhere else in Europe, it's just that we can make the jump slightly more easily."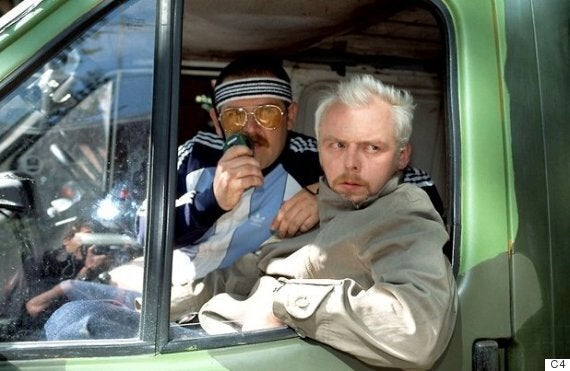 Simon Pegg with longtime collaborator Nick Frost in 'Spaced'
Of his own elevation from the days of 'Spaced' via 'The Cornetto Trilogy' to success on such a big platform, Simon is emphatic there was no big plan for world domination.
"It was totally organic," he reveals. "I don't remember having designs on being an international proposition.
"When we were making 'Spaced', we just wanted to get that on Channel 4, and then when we made 'Shaun of the Dead', we just wanted to get that on at the cinema, we certainly didn't realise it would be seen internationally and get the reaction it did overseas, particularly in the States, which was key to our migration to the global stage.
"So we made 'Shaun' and then JJ Abrams, who'd just been tasked with making the new 'Mission: Impossible' film saw it and thought, 'he'll be fun, we should get him in this' so just sort of happened, it wasn't part of a game plan.
"I literally woke up, with terrible jet lag and thought, 'Oh, there's Tom Cruise' and now it's ten years later, and we're making our third film together and I'm much more comfortable and at home in that sort of position than I ever was before."
Simon is keen to stress there's no deliberate ex-pat community around Hollywood and New York, and most of his friends in LA are American ones. The biggest downside of this kind of wide-ranging success, he says, is the catalogue of absences from his family. With a daughter in school, they're based firmly in London and he misses them keenly. However, he's aware this is a price he's chosen to pay, along with his surrender of anonymity.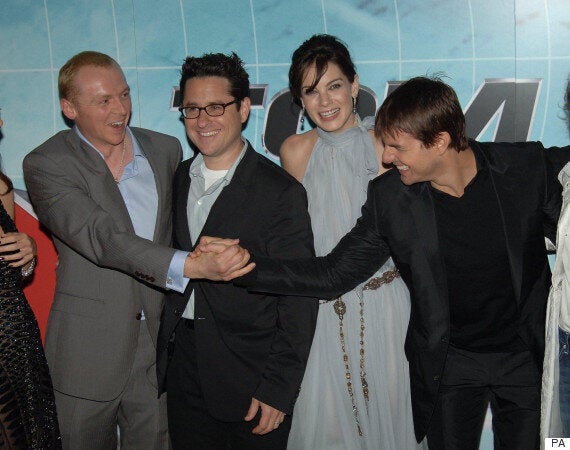 Simon Pegg exchanges smiles with Tom Cruise, alongside 'Mission: Impossible III' director JJ Abrams and co-star Michelle Monaghan
"You could say if you love acting but don't want to be famous, why don't you just do am-dram, but then I'd never get to work with the kinds of people I do," he ponders.
"Working with Tom Cruise, JJ… if you want to work with those people, you have to accept that your life is going to change, you're not going to walk around as you used to, and go unnoticed, even in the most foreign corners of the world."
Even with his A-list pals which mean he's been able to watch sneaky bits of the new Star Wars film that fans would kill to get their hands on, Simon Pegg still gets starstruck like the rest of us, for "anyone who I've watched and admired for a long time".
"I said hello to Christopher Nolan at the Empire Awards," he says bashfully. "I was completely like an embarrassing fan-boy and I remember sheepishly wandering off before I said too much.
"And meeting the original Star Wars actors," he suddenly adds. "I was down the road and my friend was making the film, so I abused my position there. And I was totally star-struck."
Ah yes, about Star Wars, anything to share? "I can share that I've seen loads of it, and it's going to be extraordinary," he confides, before firmly buttoning his British lip.
Brits Blitz will be running for the next fortnight on HuffPostUK Entertainment. Who's the British star YOU think deserves to be seen and heard on the world stage? Let us know below...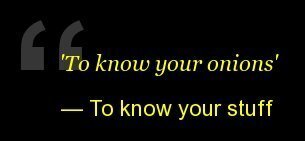 15 British phrases that confuse Americans