NEW YORK -- Jeb Bush upbraided the Pope on Tuesday, the presidential candidate becoming the second Catholic running for office to recently bemoan his church.
The 62-year-old, who announced his candidacy for the Republican nomination in Florida earlier this week, told a town hall meeting in the moderately conservative state of New Hampshire that he was a "little skeptical" of taking advice on climate change from the Vatican, while suggesting the Pope should stay out of the "political realm."
He said: "I hope I'm not like, going to get castigated for saying this in front of my priest back home but I don't get economic policy from my bishops or my cardinals or my pope."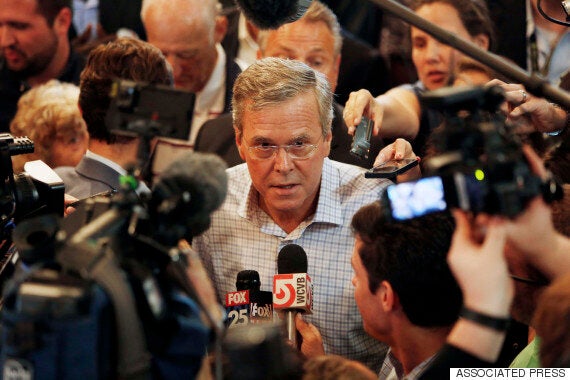 Jeb Bush talks to reporters after speaking to voters at the Derry Opera House, Tuesday, June 16, 2015, in Derry, New Hampshire
"My attitude," Bush added, "is that I don't think that science is complete. I don't think so. The whole idea that... it's all over and anybody who disagrees is a caveman or something? I don't believe that." Bush's remarks follow a recent scolding by Rick Santorum, who likewise told the Pope to stay out of climate change and "leave the science to scientists."
Describing climate change as the Earth's way of protesting "irresponsible use and abuse of the goods that God placed in her," the draft read: "We have grown up thinking that we were her owners and dominators, authorised to loot her. The violence that exists in the human heart, wounded by sin, is also manifest in the symptoms of illness that we see in the Earth, the water, the air and in living things."
Jeb, brother of George W. Bush, told the attendees on Tuesday: "The climate is changing, whether men are doing it or not."
This has become the now-stock line for Republicans, embarrassed to ignore the science yet unable to blame the corporations that donate handsomely to their campaigns.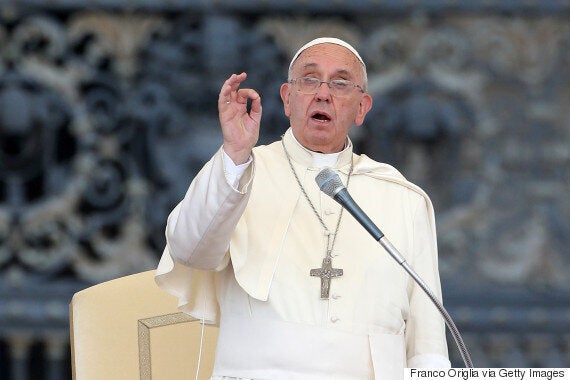 Pope Francis attends a meeting with the Roman Diocesans in St. Peter's Square on June 14, 2015 in Vatican City
Last month, Jeb berated scientists for doing science, saying: "It's this intellectual arrogance that now you can't even have a conversation about it... for the people to say the science is decided on, this is just really arrogant, to be honest with you."
Still, were he given keys to the White House, Bush promised to enact "policies of adaptation" to reduce the consequences of climate change nationally. Other Republican candidates peddle a less sympathetic line, with Senators Marco Rubio and Ted Cruz steadfastly denying human agency in global warming.
Perhaps the only hope for the meaningful climate policy in the US rests with Senator Lindsey Graham, who has promised to tackle climate change in a "business friendly way." As such, he has absolutely no chance of winning.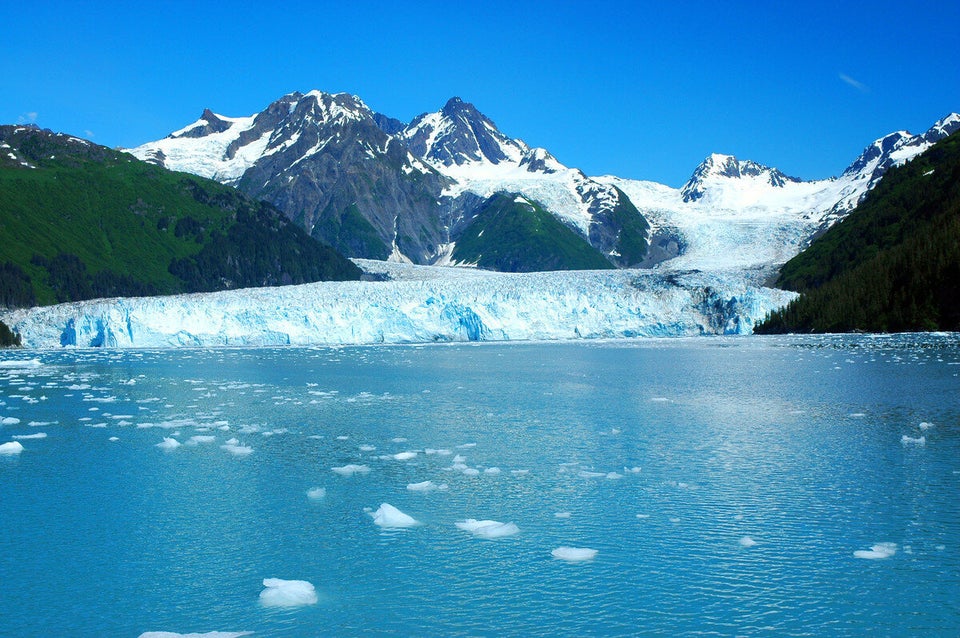 Climate Change: 10 Beautiful Places Under Threat