In it [the full text of which can be read at the base of this article], Dolezal wrote: "In the eye of this current storm, I can see that a separation of family and organisational outcomes is in the best interest of the NAACP.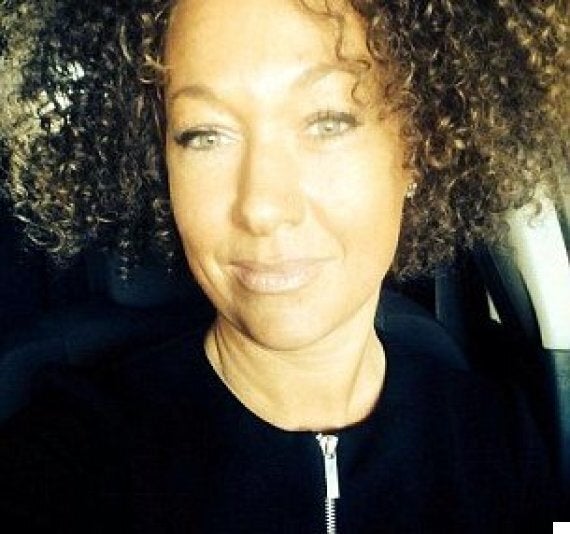 Rachel Dolezal has stepped down as President of the Spokane NAACP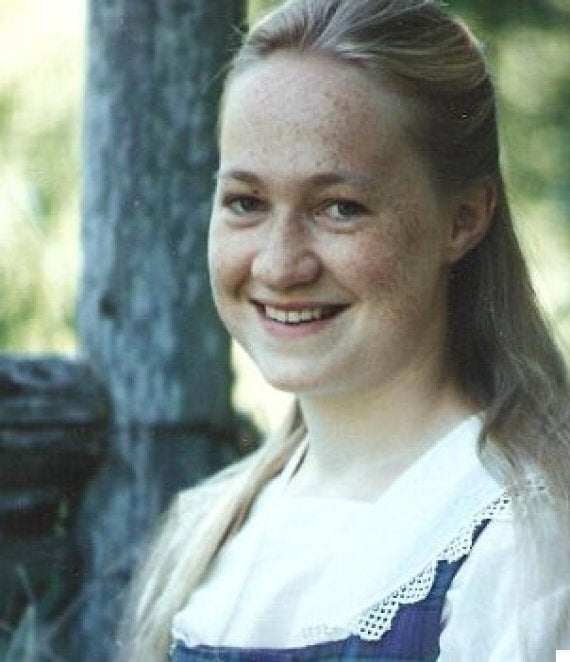 Dolezal's mother Ruthanne says this is her daughter in earlier years before she began 'disguising' herself
"It is with complete allegiance to the cause of racial and social justice and the NAACP that I step aside from the Presidency and pass the baton to my Vice President, Naima Quarles-Burnley."
"Please know I will never stop fighting for human rights."
Dolezal's estranged parents Ruthanne and Larry have given numerous interviews to the press, speaking of their daughter's "dishonesty" and producing pictures of her as a blonde, blue-eyed teenager with fair skin. They say she is white with a trace of Native American heritage and that she began to "disguise herself" as black after they adopted four African-American children.
For her part, 37-year-old Dolezal maintains that she is black, telling a Sky News reporter who questioned her ethnicity: "I don't give two shits what you think." As well as publicly describing herself as black, Dolezal has complained of being the victim of racial hatred in the heavily white region.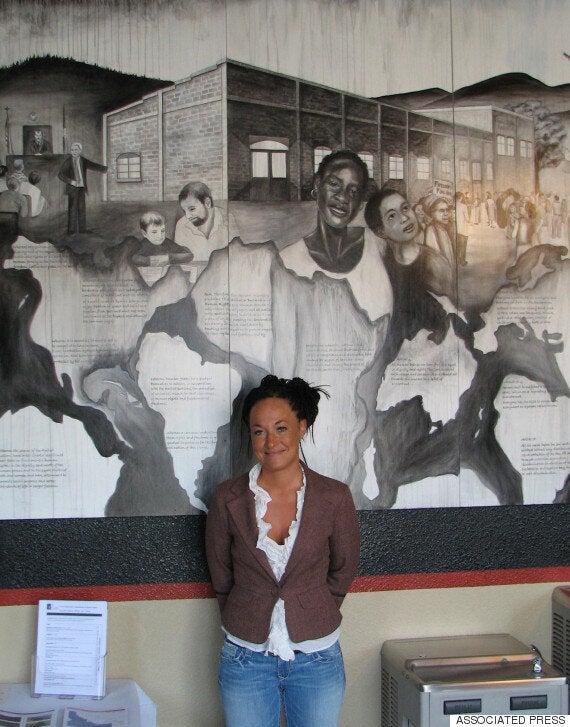 This 2009 image by the Associated Press captioned Dolezal as 'a woman of colour'
"I actually don't like the term 'African American.' I prefer the term 'black'."
Dolezal has also lost her position as a part-time African studies instructor at a local university, was fired from her job as a freelance newspaper columnist and is the subject of a probe by the city Ethics Commission amid allegations she mispresented her ethnic background when applying for a place on the Police Ombudsman commission. On her application, she said her ethnic origins included white, black and American Indian.
On Friday, police said they were suspending investigations into racial harassment complaints Dolezal filed before the uproar.
In a further twist to the tale, it has since emerged Dolezal appears to have filed a race discrimination lawsuit against Howard University.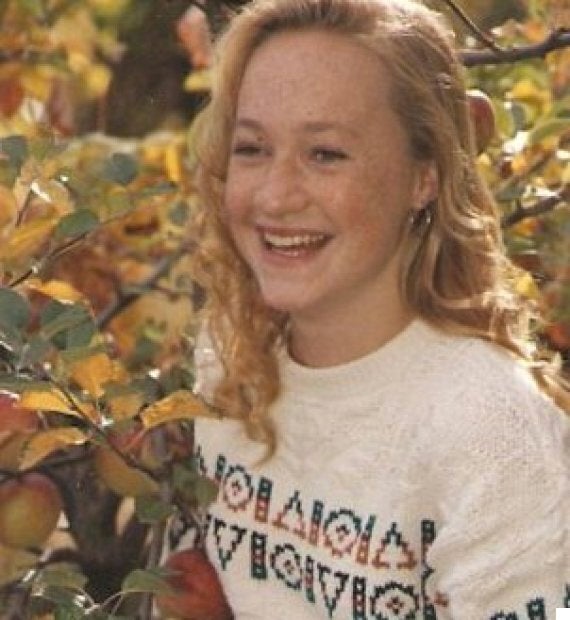 Dolezal's parents have described their daughter as 'dishonest'
Dolezal, who received a Master of Fine Arts degree from Howard in 2002, apparently sued the historically black university in Washington, D.C., that year, alleging Howard discriminated against her by blocking "her appointment to a teaching assistantship" in 2001, rejecting her application for an instructor position and denying her scholarship aid as a student because she was white.
The plaintiff in the lawsuit, filed in Washington Superior Court, was Rachel Moore, according to court documents posted to the Smoking Gun website.
Defendants were Howard and Alfred J. Smith, head of the arts department. Dolezal married a fellow Howard student named Kevin Moore in 2000, according to The New York Times.
"We consider this matter closed and have no further comment," a Howard spokesman said Monday. Smith didn't return a request for comment and Dolezal couldn't be reached.
Last week Dolezal initially dismissed the controversy, saying it arose from a legal dispute that has divided the family. But she came under increasing pressure from NAACP members to resign.
Kitara Johnson, an NAACP member in Spokane, welcomed Dolezal's resignation as "the best thing that can happen right now."
Dolezal has been credited with reinvigorating Spokane's moribund NAACP branch. In her resignation letter, she boasted that the branch acquired an office, increased membership, improved finances and made other improvements under her leadership.
Members of Spokane's civil rights community held a short rally on Monday night, in which they criticized Dolezal while vowing that the NAACP's work would go forward. The rally included black, white, Native American and Hispanic residents of the city of 210,000 people.
"That (resignation) letter never addressed the people that she hurt," Johnson said before the rally. "She turned her back on all of us."
"I feel duped," said Charity Bagatsing of Spokane, a rally organizer. "Our goal was to hold Rachel accountable for her lies and deceit."
"Her lies have done damage to the people who trusted her," said Blaine Stum, chair of the Spokane Human Rights Commission.
The controversy drew conflicting views from other NAACP leaders.
"I care that she was trying to make the world a better place every day," said Frank Hawkins Jr., the NAACP president in Las Vegas. "The color of a person's skin does not matter."
Don Harris, a white man who heads the NAACP in the Phoenix area, criticised her, saying, "What do you gain in saying, `I'm an African-American' when you're not?"
The full text of Dolezal's statement on the NAACP Spokane chapter's Facebook page is as follows:
Dear Executive Committee and NAACP Members,

It is a true honor to serve in the racial and social justice movement here in Spokane and across the nation. Many issues face us now that drive at the theme of urgency. Police brutality, biased curriculum in schools, economic disenfranchisement, health inequities, and a lack of pro-justice political representation are among the concerns at the forefront of the current administration of the Spokane NAACP. And yet, the dialogue has unexpectedly shifted internationally to my personal identity in the context of defining race and ethnicity.

I have waited in deference while others expressed their feelings, beliefs, confusions and even conclusions - absent the full story. I am consistently committed to empowering marginalized voices and believe that many individuals have been heard in the last hours and days that would not otherwise have had a platform to weigh in on this important discussion. Additionally, I have always deferred to the state and national NAACP leadership and offer my sincere gratitude for their unwavering support of my leadership through this unexpected firestorm.

While challenging the construct of race is at the core of evolving human consciousness, we can NOT afford to lose sight of the five Game Changers (Criminal Justice & Public Safety, Health & Healthcare, Education, Economic Sustainability, and Voting Rights & Political Representation) that affect millions, often with a life or death outcome. The movement is larger than a moment in time or a single person's story, and I hope that everyone offers their robust support of the Journey for Justice campaign that the NAACP launches today!

I am delighted that so many organizations and individuals have supported and collaborated with the Spokane NAACP under my leadership to grow this branch into one of the healthiest in the nation in 5 short months. In the eye of this current storm, I can see that a separation of family and organizational outcomes is in the best interest of the NAACP.

It is with complete allegiance to the cause of racial and social justice and the NAACP that I step aside from the Presidency and pass the baton to my Vice President, Naima Quarles-Burnley. It is my hope that by securing a beautiful office for the organization in the heart of downtown, bringing the local branch into financial compliance, catalyzing committees to do strategic work in the five Game Changer issues, launching community forums, putting the membership on a fast climb, and helping many individuals find the legal, financial and practical support needed to fight race-based discrimination, I have positioned the Spokane NAACP to buttress this transition.

Please know I will never stop fighting for human rights and will do everything in my power to help and assist, whether it means stepping up or stepping down, because this is not about me. It's about justice. This is not me quitting; this is a continuum. It's about moving the cause of human rights and the Black Liberation Movement along the continuum from Resistance to Chattel Slavery to Abolition to Defiance of Jim Crow to the building of Black Wall Street to the Civil Rights and Black Power Movement to the ‪#‎BlackLivesMatter‬ movement and into a future of self-determination and empowerment.

With much love and a commitment to always fight for what is right and good in this world,

Rachel Dolezal