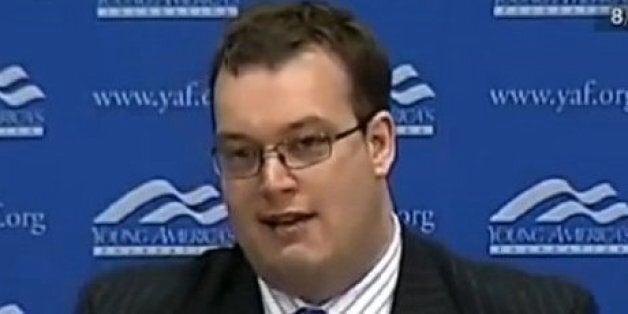 Ukip is involved in another unresignation today after party secretary Matthew Richardson was reinstated to the role he quit just last month.
Mr Richardson was one of Ukip leader Nigel Farage's closest advisors during the General Election campaign, but was described by former Ukip front bencher Patrick O'Flynn as a "wrong-un".
Along with Mr Farage's chief of staff Raheem Kassam, Mr Richardson was accused of turning the Ukip leader into a "snarling, thin-skinned, aggressive" man during the election campaign.
Mr Richardson handed in his notice at the height of the row, but just over a month later and he has been given his job back.
In a statement to the BBC, a Ukip spokesman said: "Matt has resumed the role... by law any constituted political party must have a party secretary who is a qualified lawyer."
The BBC reported Ukip's national executive committee approved the reappointment.
Mr Richardson's unresignation echoes the actions of Mr Farage, who quit as Ukip leader within an hour of losing the battle for Thanet South, only to withdraw his resignation three days later.
On the same day as Mr Farage withdrew his resignation, Mr Richardson approached Ukip's only MP Douglas Carswell with a proposal of how to spend the £650,000 of public money to which the party was entitled.
The plan involved the Clacton MP recruiting more than a dozen staff using the money which is allocated to party's in Parliament based on the number of votes they received in the General Election and the number of MPs it won.
But Mr Carswell rejected the plan, saying it would have given him an office bigger than the leader of the opposition.
That rejection sparked the infighting which culminated in Mr O'Flynn's comments about Mr Farage's closest advisors.
Mr Kassam did not seek to renew his contract with Ukip, which expired at the end of May, and returned to his previous employment at the right-wing news outlet Breitbart London.
Mr O'Flynn stood down as Ukip's economic spokesman, and expressed his "sincere regret at going public with my frustrations about the turn of events following polling day."
The Huffington Post UK contacted Mr Carswell for his reaction to Mr Richardson's reinstatement.
Other than saying "Gosh" when he was told the news, he declined to comment.
Popular in the Community