Over the next two weeks here at HuffPost UK Entertainment, we're taking a closer look at the British stars from the world of film, music and TV who are creating a 'BRITS BLITZ' overseas, examining exactly who's representing us internationally, how they earned their success abroad and who we think the next UK acts to break the foreign market.
MORE 'BRITS BLITZ'
For a lot of famous Brits, the opportunity to try and work abroad, either in the US or other territories, doesn't just enhance their career and popularity. It also gives them the chance to present themselves in front of a whole new audience, with no prior knowledge or preconceptions about them… which some UK stars have seen as an opportunity for reinvention.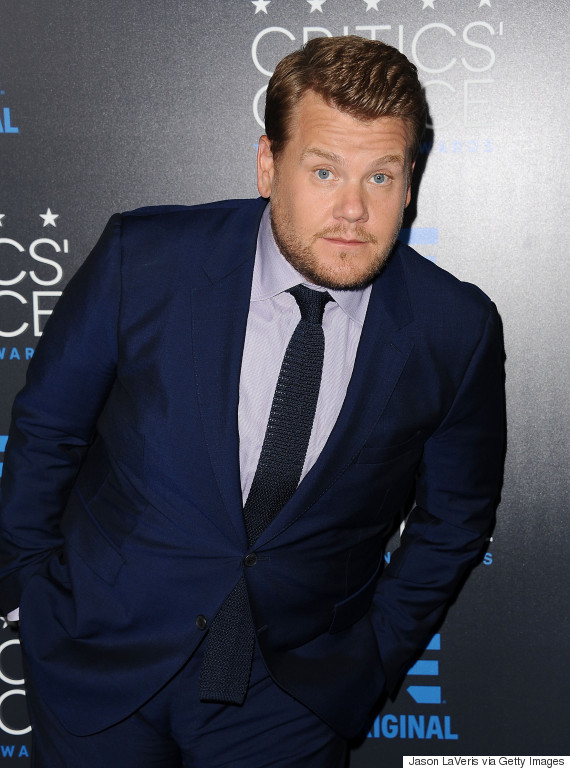 James Corden
Whether it's a part of their career history they'd rather leave in the shadows, or a public image they'd like the chance to change, reinvention is often the word on a lot of British stars' lips when they make a move to the States, with the current man of the hour, James Corden, being a perfect example of this.
As the host of 'The Late, Late Show' in America, there's no denying that James is killing it. He's getting A-list guests, every sketch he's done on the show seems to go viral, and here in Britain, it looks like everyone's happy to see one of our own doing well across the pond. But, let's face it, it would be hard to imagine this even a short year ago.
Off the back of the success of 'Gavin And Stacey', there was something of a Corden epidemic here in the UK. There was a time it seemed like every time we turned on our TVs, there was his smiling face peering back at us. His loyal fans were happy, of course, but for others, they grew all but sick of the sight of him.
Fast-forward to now, and that's all a thing of the past. America, it seems, has done his public persona a whole world of good. But he isn't the only one.
Interestingly, James has said that the version of himself presented to a US audience is his most authentic, commenting to BBC Radio 4: "to come out and talk every single night you get found out unless you come and say, 'This is who I am and I hope you're going to come with us and have some fun.'
"That's the most terrifying thing about it. I've always just acted really and done little bits of things like this so, you're so exposed really.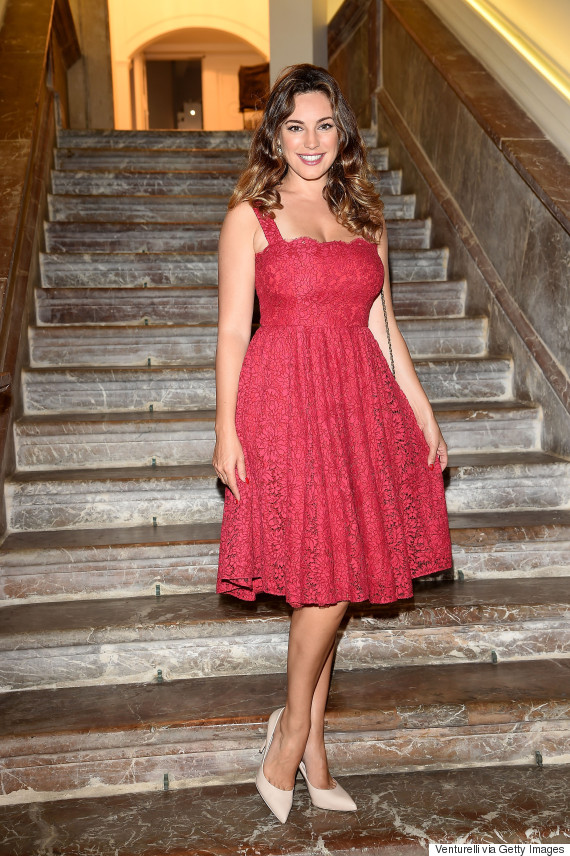 Kelly Brook
Kelly Brook is another example. Up until recently, Kelly was known for two things: her turbulent personal life, and being sacked from almost every presenting job she'd ever had. 'Britain's Got Talent', 'Love Island', 'The Big Breakfast' all came and went, and her sackings became quite the running joke.
That all changed when she was offered one of the leading roles in new NBC sitcom 'One Big Happy'. Suddenly Kelly's face was everywhere in the US - on billboards, on subways, on the side of buses. True, her US sitcom stint wasn't exactly met with critical acclaim, but it did give Kelly's career a much-needed shot in the arm.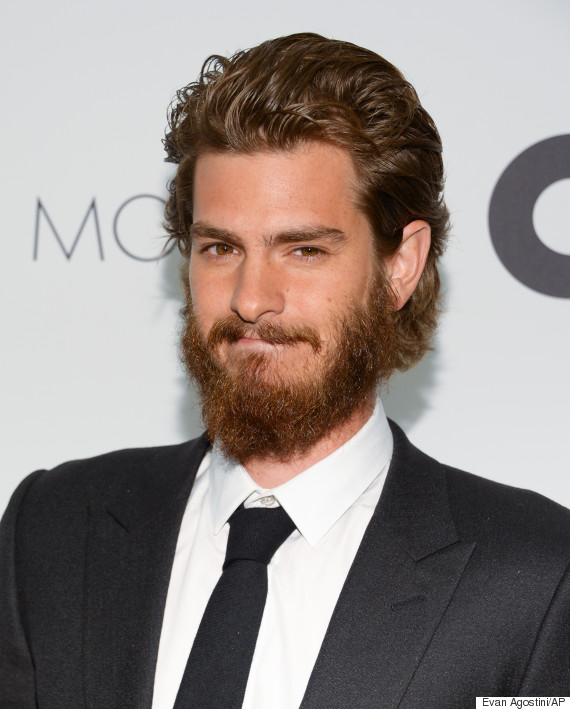 Andrew Garfield
For other British stars, heading Stateside gives them the opportunity to be taken more seriously. Anna Friel, for example, is now a household name, a rarity for someone who got their big break on a soap. Andrew Garfield, meanwhile, has been able to launch himself as an international film star, thanks to his success in America, all but burying the fact he was once best known for playing the weedy boy next door on 'Sugar Rush'.
Anna has admitted in the past that she gets frustrated when her Brookside past is frequently brought up by the UK press, telling The Telegraph in 2011: "But I'd like to think that the public recognises me for some of my other work. I was in Alan Bleasdale's 'GBH' before I ever set foot in Brookside Close."
And look at Russell Brand. When he was interviewing Makosi Musambasi and Lauren Harries on 'Big Brother's Big Mouth', who'd have thought that he'd eventually be a film star, let alone a go-to when it came to political matters, and a key figure in the coverage of the UK's recent general election?
However, Russell insists that this isn't a conscious reinvention, but something that has come over time, telling The Guardian: "It's easy to start thinking, being on E4, doing Big Brother, is a bit shit. Maybe it would be good to get my own show? Maybe it'll be better if I'm making movies. And each gradient achieved doesn't nullify the sense that it's pointless.
"Politics is not something I've acquired through academia or influence, it's something I've acquired through growing up in a single-parent family, being on the dole, then being a drug addict."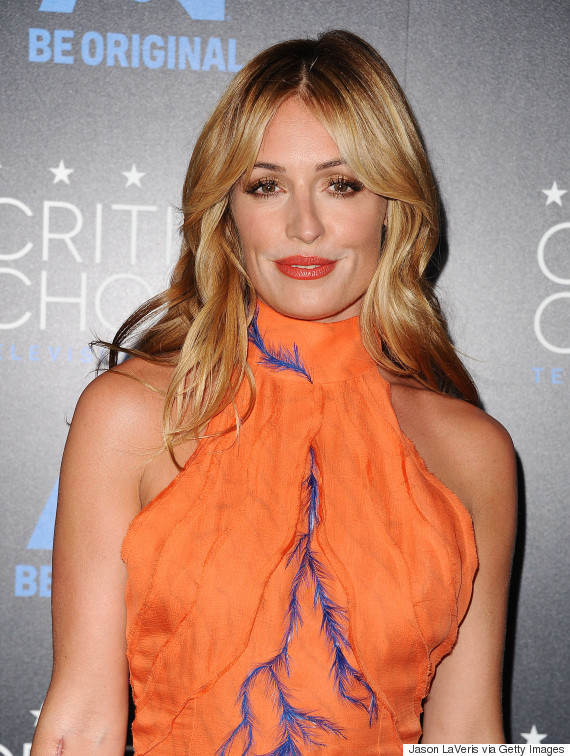 Cat Deeley
Cat Deeley is another example of a TV personality who managed to totally rebrand herself for the US audience. Before heading to America, Cat had become synonymous with children's presenting, fronting 'CD:UK' and 'Stars In Their Eyes Kids', among others. Without those preconceptions holding her back in America, she's been able to find success at the helm of 'So You Think You Can Dance', and recently hosted the Critics' Choice Awards.
No one seems more surprised about Cat's US success than the woman herself, who told Lorraine last year: "I don't know quite how I've done it.
"It's got to end at some point, because all these things are cyclical, but while they keep on giving it to me and I'm having a great time and I love the people I work with, I'm going to keep doing it."
And then there's Piers Morgan, whose reputation in the UK was practically in tatters, when he was offered the job of judging 'America's Got Talent', which subsequently got him the same job on the British version of the show. We're not saying Piers is quite at 'national treasure' levels, of course, but a job in the US definitely helped kickstart the many TV ventures he's since enjoyed.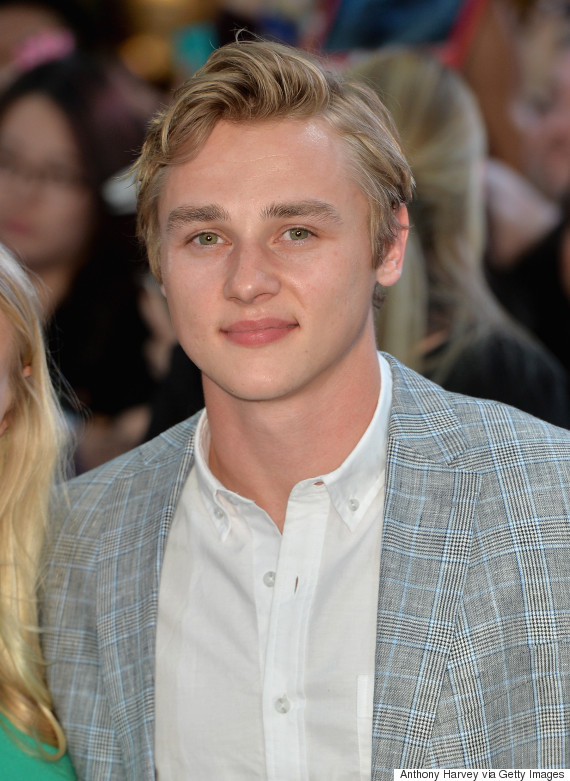 Looking ahead, Ben Hardy is set to take Hollywood by storm in the not too distant future, casting his 'EastEnders' character aside for a new role in the forthcoming 'X-Men' film, which he landed… erm… about five minutes after quitting the soap.
All we can say is, watch this space...
LIKE US ON FACEBOOK | FOLLOW US ON TWITTER