This week and next, Huffington Post UK Entertainment are celebrating those home-grown talents in music, film and TV who've seen their names go up in lights far beyond our native shores.
But how easy is it to break into the global music scene? Sam Smith, Ed Sheeran and One Direction have all made it look effortless, and Adele even collected an Oscar without bothering to tweet that often.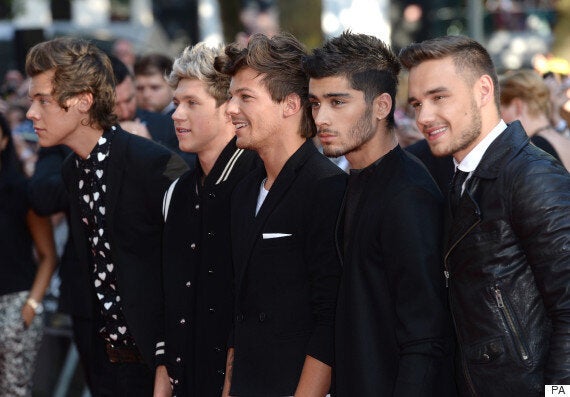 One Direction made global pop domination look pretty effortless since they were discovered in 2010
We spoke to Harvey Goldsmith, veteran music promoter extraordinaire, and the brains behind much of the global prominence of bands from Genesis and Pink Floyd to Coldplay and Muse, via Queen and Elton John. No wonder Bob Geldof recruited him and his incomparable Rolodex for Live Aid duties. First of all, what differentiates a British performer or band that 'takes' America (not to forget the emerging Eastern market) and one that doesn't?
"Talent," booms Harvey from his Soho HQ. "You've got to have great talent, and it's got to be slightly different from the US slant.
"Plus perseverance. You can't go there once. It's hard work. You have to go there, play around 40 shows, you've got to struggle through, and travel far beyond LA, New York and Chicago. Those towns are big, but they're just a pin-prick in the American market.
"And you've got to go two or three times and go through the same back-breaking publicity circuit to break through, in the same way we see American acts do here.
"Ed Sheeran worked very hard, and it paid off. Sam Smith set out to conquer America and he did. Adele did it with one phenomenal record.
"It's a massive market, and culturally very different. People have to grow to love you. Audiences don't like artists grabbing everything they can at once, so these artists have to integrate themselves."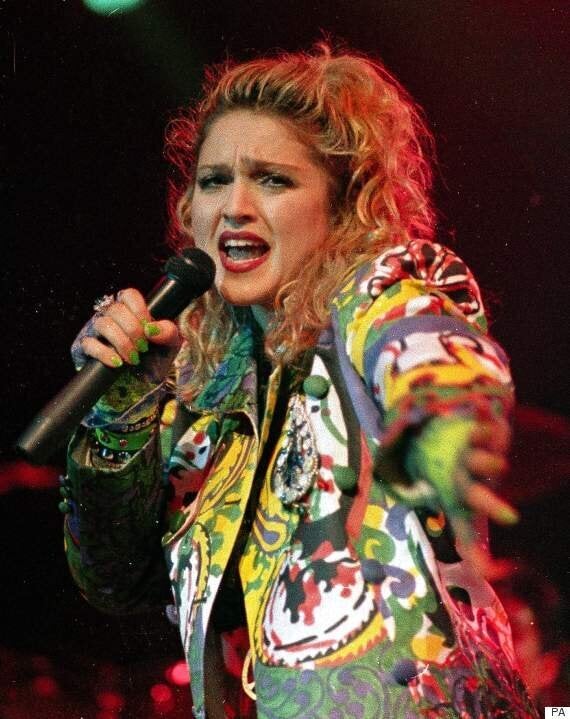 Madonna was one of the American artists to strike it big in the UK very early in her career
Surprising as it may be to recall now, but, Harvey explains, some of the world's biggest acts, most celebrated for their very American brand of superstardom, were in fact, big in Britain before they were taken to the bosom of their home nation.
"Madonna, Michael Jackson and Prince got big here first, and then they went back," he says, before mentioning his own success, the British welcome of one Mr Bruce Springsteen. "We're very ready and willing to accept talent from the US that's slightly off the wall."
Of course, this era with its social media meaning that every superstar's gesture is immediately dissected from Baltimore to Beijing, it's a very different scene from the carefully managed publicity of these 1980s juggernauts, but Harvey's convinced some of the same rules apply.
"Everyone's tweeting, so it's easy to garner instant success. The game has changed completely, and artists are still figuring out where they sit. When somebody performs and writes a song, all their fans buy it, everywhere. But to have a musical CAREER, which has success, depth AND longevity, you have to dig in. "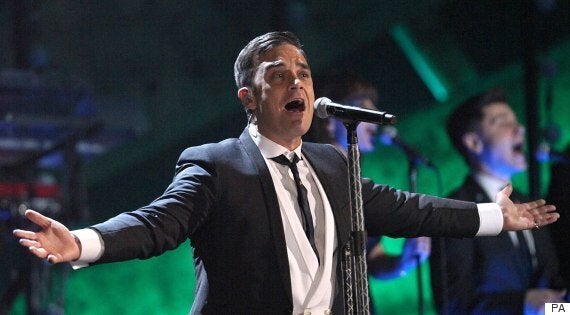 Why didn't Robbie Williams break America? God knows, he tried hard enough
"Yes, there's Ed, and there's Sam, but you're struggling to name many others, whereas there used to be 20 or 30 acts who had the potential and the fanbase to do it. And we don't know who's going to replace them yet."
For Harvey, it was the Beatles who kick-started the whole British invasion of which we still speak.
"They broke the mould, and behind them came the Stones, the Who, Herman's Hermits, the whole Liverpool scene," he recalls fondly. "What usually happens is a band breaks in its own territory, it disappears to conquer the US, and it comes back twenty times bigger. But then the big struggle is to keep it all going."
For Harvey, the fall out of all of this is the level of expectation that comes with success on such a grand scale, the pressure to keep it all ticking over infinitely, particularly when so many overseas salaries are dependent on it. Harvey believes there are two major factors building the wall that many inevitably stumble into.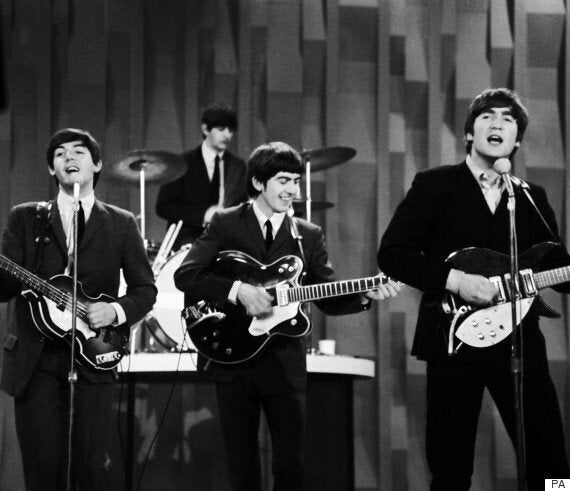 The Fab Four set the benchmark when they arrived in America in 1964 and promptly stole the nation's hearts
"You cannot be creative to order," he says. "The creative juices don't respond to an alarm clock, and yet it's what the big record companies need to keep their books healthy, and what they push for. And when you have a transatlantic career, that expectation is multiplied. "
He also refers to the complete change in how acts are discovered, often in TV reality shows, which he says, he doesn't disapprove of at all, as long as people realise they're not the only route to success. However, it does mean that these overnight stars don't have the time they need to hone their craft before they're besieged for headlines by a baying press.
"The problems faced by One Direction now, with a band member leaving, and them taking a break, that had to happen, it was inevitable," he says sympathetically. "The formula was for them to grab everything they could as quickly as possible, which meant that the normal lives of five young lads had to disappear overnight.
"You compare that with the long game of the likes of Coldplay – friends since university – Muse, Queen, the Who, Rod Stewart, and the godfather of them all, Paul McCartney – and it's easy to see where the cracks occur."
Of course, for every overseas success, there are hundreds that didn't make the jump. For Harvey, the biggest surprise of all is Robbie Williams, who became one of Australia's biggest stars when he went solo, but could not take Manhattan, however hard he tried.
"He should have done it, that's one we'll never understand."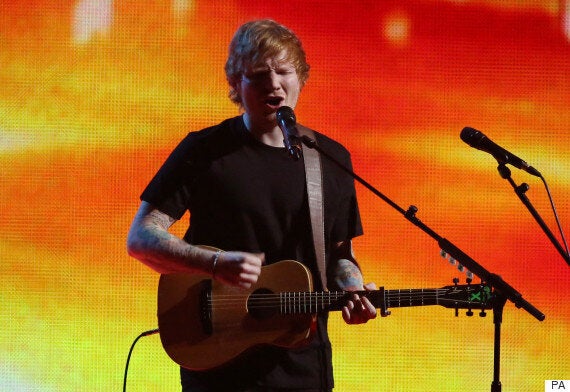 Ed Sheeran has worked and worked and, according to Harvey Goldsmith, won't be able to stop
It doesn't seem to be a matter of complexity versus simplicity in message, either. If the Pet Shop Boys didn't quite make the jump with their clever pop, Pink Floyd did with their own abstract tendencies.
"There will be countries like Japan who will take to the Pet Shop Boys because they like unusual things," agrees Harvey. "There'll be other territories in America, where it goes completely over people's heads, except perhaps for scenes in New York and Los Angeles.
"But because Pink Floyd were SO different, they just cut through everything."
Harvey Goldsmith is the curator of this year's Henley Festival - info here.