We figured that in 2015, daughters would be starting to share the football love too. But according to new research from the Football Association, we thought wrong.
In fact, a new survey found that football comes seventh on the list of sports that dads would typically encourage their daughters to play.
Instead, they would prefer their offspring to engage in swimming, athletics, gymnastics, tennis, netball and even martial arts.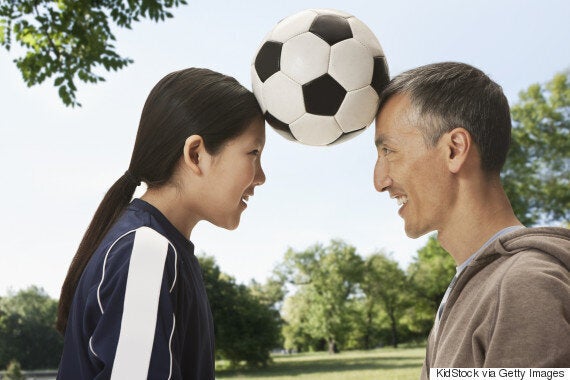 This news comes despite the fact that football remains the number one sport that dads want their sons to play.
When fathers revealed the reasons why they didn't encourage their daughters to play football, it rang some serious alarm bells.
A quarter of dads surveyed said they believed other sports were "better suited" to their daughters, while just under a quarter said that they thought their girls would prefer to play other sports.
Just over 20% of those surveyed said that they didn't encourage their daughters to play because "football is a mans' game". And some even said that it was "unladylike" to play football or that their daughter would be perceived as "butch".
Meanwhile 13% of the 1,000 dads interviewed had a rather narrow-minded and sexist view that "women aren't built to play football".
The FA report added that fathers are three times more likely to encourage their sons to play football than their daughters.
"For young girls, the support and encouragement of their dads - as well as mums and any other family member - can play a crucial role in them wanting to play and enjoy football," said Rachel Yankey, a footballer for England, Team GB and the Arsenal ladies team.
"When I'm coaching children it's always upsetting to hear girls saying they've been told by an adult that football isn't a suitable game for them to play.
"The women's game has come a long way in recent years but now is the time that we need to start to remove the barriers that girls face in wanting to enjoy a sport that brings so much joy to so many people."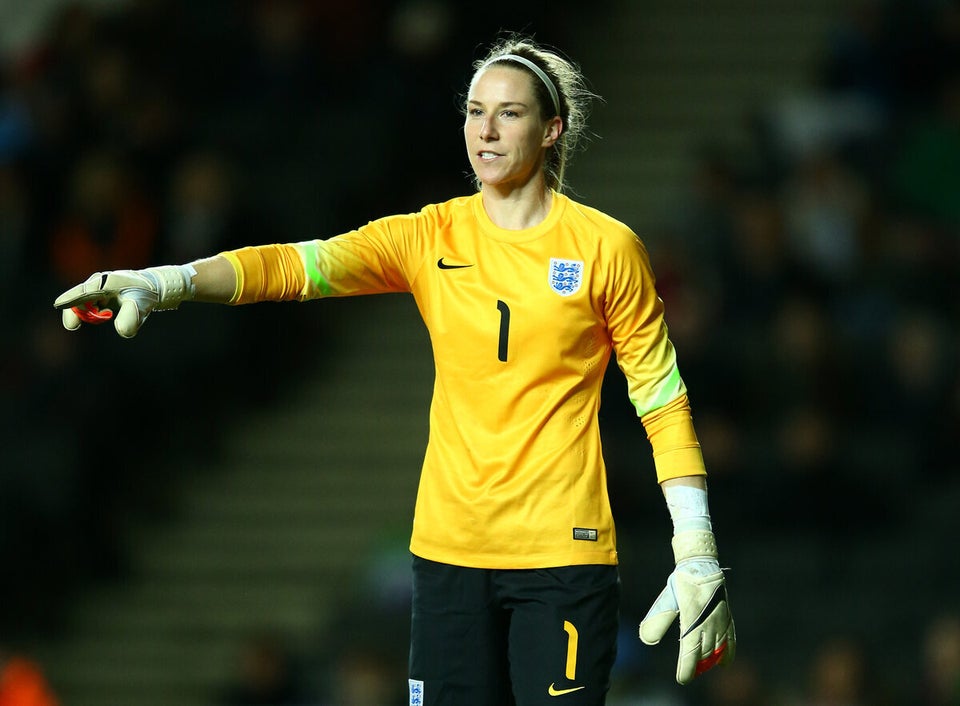 Women's World Cup: England Squad
The aim of the campaign is to highlight barriers that girls face when it comes to playing football, including the lack of encouragement and support from their parents.
Kelly Simmons, The FA's director of women's football, said: "With so much positivity about the women's game at the moment, perceptions are changing but clearly barriers still exist.
"By highlighting them, we can challenge them. We Can Play does exactly that – it's about getting people talking about the issues that girls face – changing attitudes, building confidence and getting more girls playing."