Father's Day is almost upon us and as people scramble to finalise gifts or in some cases start thinking of what to get their dads, we've put together some of the top tech gifts.
We've got both bases covered from Dads that are early-adopters to the Dad who's finally-yet-begrudgingly accepting technology as a thing he 'should probably try out at some point'.
Starting us off is Sonos who have just announced the release of its 2 Room Starter Set, allowing dad to wirelessly blast his 'dad music' across the whole house.
The new units will play anything on an iTunes library as well stream music from a range of platforms such as Spotify.
It can be added to your dad's current collection (if he already has a set), or can be easily setup from scratch which he can control using an app on his phone.
However, the set is priced at £299 -- so consider it one of the more premium options.
If you're looking for a cheaper but equally effective option, best to to check out the Pure Move 400D, a compact DAB digital and FM radio that has inbuilt speakers and a headphone jack. We've personally tried it and can confirm this is the ultimate garden radio. With a battery life that'll outlive you and a build-quality that'll survive the apocalypse it's pretty much impossible to beat.
It's also fitted with an alarm clock, which makes for a rather handy travel item.
If your father does a lot of time driving, Pure's Highway 300DI might also be a good way for him to enjoy the radio as it provides DAB digital reception.
Elsewhere on the list is Amazon's new Kindle Paperwhite. At £109.99 this humble little eReader now boasts an eye-wateringly good 300dpi screen that'll make reading without glasses even easier while the gentle backlight means bedtime reading no longer requires a complicated array of lamps and cables.
We understand that not all fathers are going to be into music so there's also a snazzy-looking cordless Dyson vacuum cleaner from the V6 range that is powered by a motor which spins five times faster than an F1 engine -- something you can casually mention in your Father's Day card if you're struggling for words.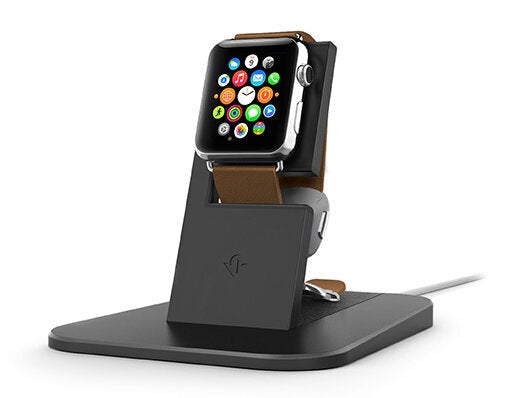 Best Tech Gifts For Father's Day
Popular in the Community