We could all be saying goodbye to sunburn soon as an Australian team of scientists have come up with a small wearable patch that warns you when you've been exposed to too much ultraviolet light.
The Royal Melbourne Institute of Technology (RMIT) have created a stretchable transparent material incorporating Zinc Oxide, a key ingredient in sunscreen, that detects how much ultraviolet radiation (which causes skin cancer) you've been exposed to.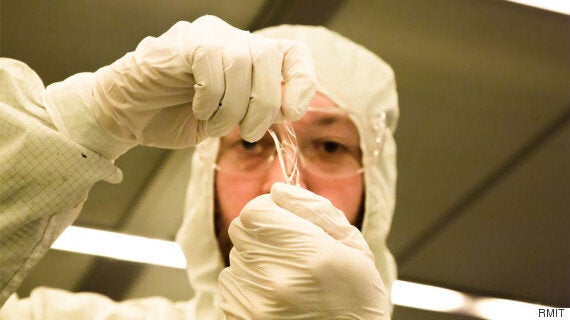 As with other wearables, the device would need to be connected to a smartphone or tablet in order to warn you of overexposure.
"If you are at the beach you could wear this device like a rubber band around your wrist or as a skin patch and jump into the ocean, it will be able to monitor the UV levels and tell you if you have had too much."
His research published in the journal Small also suggests that the material can be used to detect other harmful gases including hydrogen and nitrogen dioxide.
Gutruf and his team claim the combination of sensors with a flexible material such as rubber is a step forward for the wearable market as it offers a device that could work as a 'smarter second skin' instead of the stiffer silicon based products that currently make up the majority of the market's offerings.
"This has been hard to do because rubber doesn't usually withstand the temperatures of processing.
"And because they are so flexible and stretchable you can integrate them into clothes, backpacks, gloves and so on."
The ease with which the patch or band can be worn will also make it easier to 'integrate sensors on to the human body' and could also prove helpful in preventing diseases such as skin cancer.