Three men have been arrested on suspicion of murder after a Father's Day house fire in Derbyshire that killed three people, including a young mother and her baby.
Amy Smith, 17, her six-month-old daughter Ruby-Grace Gaunt, and friend Edward Green, also 17, died in Langley Mill, early on Sunday.
The baby's father, Shaun Gaunt, and two other people are believed to have also been injured in the blaze.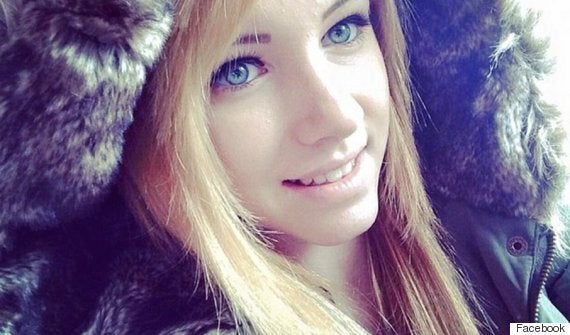 Amy Smith, 17, was killed in the Derbyshire house fire along with her six-month-old daughter Ruby Gaunt, and her friend Edward Green
A 17-year-old from Long Eaton and a 21-year-old and a 43-year-old from Sandiacre were arrested Monday night and are being held in custody while they are being questioned, Derbyshire Police said.
Fire fighters were initially called to a car fire on the street which spread to a flat above, but police say the cause of the blaze "remains unknown at this stage".
Assistant Chief Constable Martyn Bates said: "The possibility that it was started deliberately is just one of many lines of inquiry we are pursuing at this time."
Derbyshire Assistant Chief Fire Officer Gavin Tomlinson said the fire started in the ground floor area shortly before 4am.
He said: "We'll go through and try and rule everything out we possibly can until we come to a conclusion. It will take as long as it takes to make sure no stone is left unturned."
A neighbour who helped save the baby's father and his friend, said Mr Gaunt was running around in his underpants screaming "help, my girlfriend and baby are inside", Mail Online reported.
Neighbours used ladders to help rescue people from the blaze, and one child was thrown from a window onto a mattress below.
A fire service spokesman said that two people from the flat that caught fire managed to escape along with a further three people from a nearby flat.
Mr Gaunt was believed to be one of them and escaped down a ladder as the fire spread. He was initially carrying his daughter but passed her back to his girlfriend after he slipped, the Mail claimed.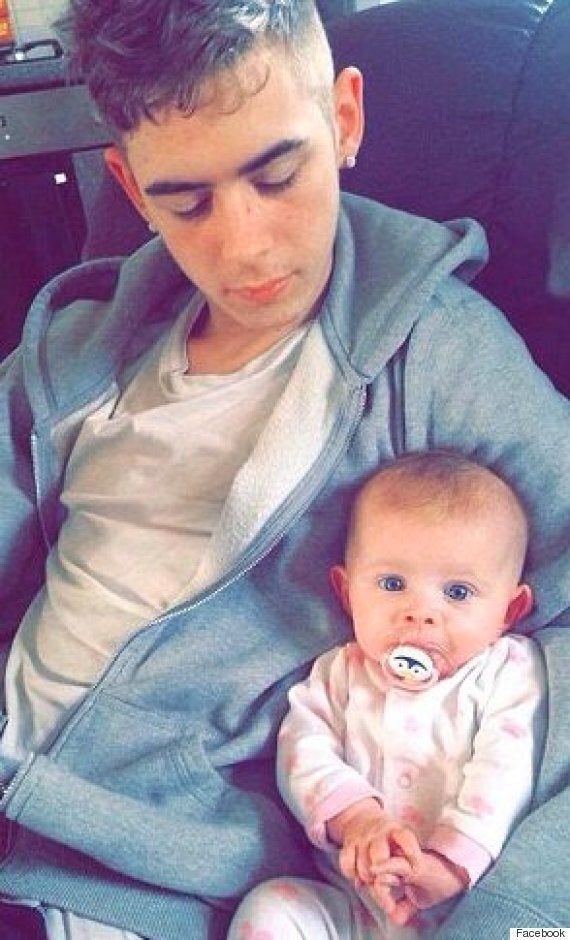 Shaun Gaunt is pictured with his daughter Ruby Gaunt
There had been suggestions that there were a number of disputes outside the property in the hours before the fire.
A tribute site has been set up in memory of those who died in the blaze.
Jodie Mee wrote: " Rest in peace girls and Ed, Heaven has gained two beautiful girls and a strong boy. Thoughts go out to their family and all the people who knew them.
"(They're) in a safe place now, Ruby will be in mummy's arms and Ed will be standing by them both. Fly high beautifuls, sleep tight."
Another, writing as Lewis Ph, added: " Love you bro I'll never forget the times we had together. We were close mates for a long time best mates. You was like a brother to me and nothing will ever change that. RIP brother."
Leanne Marie, wrote: "Three young people taken too young. Such an awful thing to happen. My thoughts are with the families at this awful time."
Neighbour Craig McFarlane told the BBC: "We went to get a few ladders and managed to get a few people out. There were about 20 to 30 people running around. Everyone was out there doing what they could do.
"Flames were climbing up the stairs and up the flats so fast. Nobody stood a chance."