It's June. There are some noticeable absences in your office. And the supermarket shelves are bereft of alcohol.
1) He's phoning for a chopper...
2) For a group? Acceptable. For one man? Ill-advised...
3) Plenty of room for more on there...
4) That is a particularly classy festival selection...
5) Cocktails in a can. Sacrilege...
6) Erm, that's not booze it's sun cream and crackers...
7) Guessing this guy will be easy to spot...
8) Superb decanting work there...
9) The budget connoisseur...
10) Reckon that'll last till around 3pm Saturday...
11) You only going for the afternoon Dave?
13) Seems to be a running theme...
15) That is top quality wrapping lads...
16) Might not last a weekend but my that is pretty...
17) That won't last the four of you...
18) You know it lasts more than a couple of days, right?
19) #lad #gunshow #Fosters?
20) Maybe swap some for all that lemonade then...
And here's a nifty smuggling technique from last year...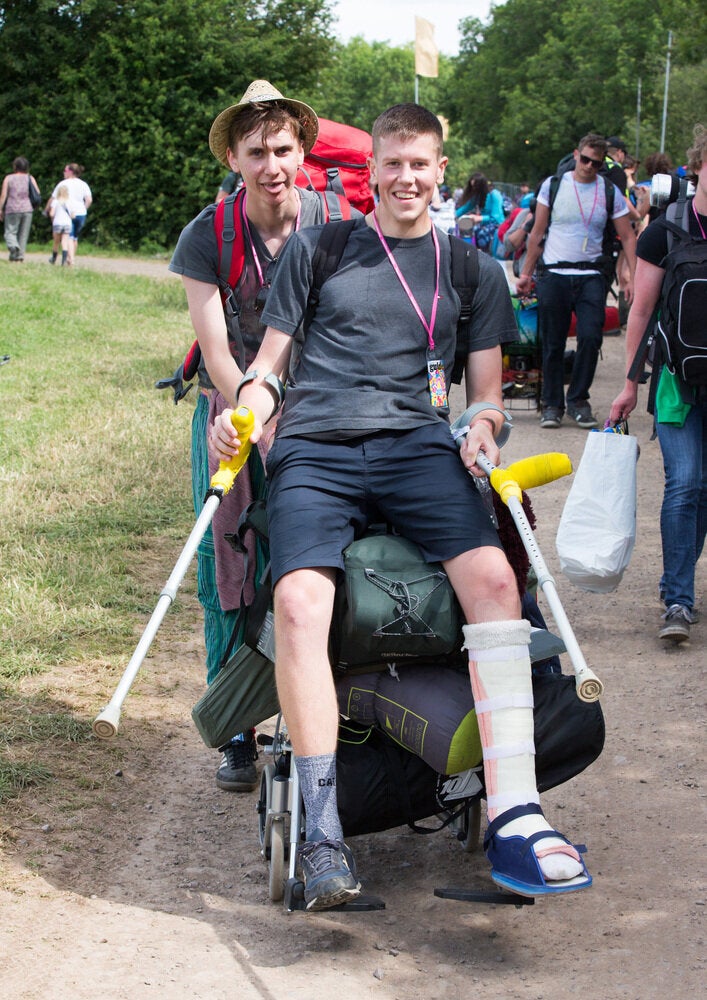 Glastonbury Festival 2015 - Arrivals