The two-time Oscar-winning film composer, James Horner, has been killed in a plane crash.
The 61-year-old died on Monday when the aircraft he was piloting came down in Santa Barbara, California.
No one else was on board.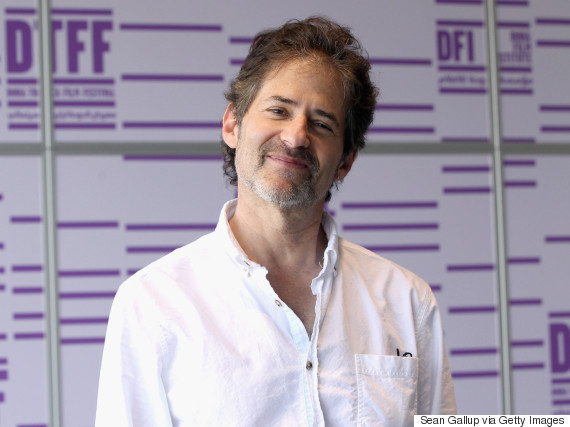 James Horner 1953-2015
Horner was best known for the scores that accompanied 'Aliens', 'Braveheart' and 'Titanic'.
He wrote me a song that has such special meaning to me. We'll always remember you, James. RIP. #genius http://t.co/S4SJUuDUrW

— josh groban (@joshgroban) June 23, 2015
He won an Oscar for best original score for 'Titanic' and another for best original song for the classic My Heart Will Go On, sung by Celine Dion.
His assistant, Sylvia Patrycja said: "We have lost an amazing person with a huge heart and unbelievable talent.
"He died doing what he loved. Thank you for all your support and love and see you down the road."
Big Hollywood names paid tribute to Horner.
Brilliant Composer James Horner, friend & collaborator on 7 movies has tragically died in a plane crash. My heart aches for his loved ones.

— Ron Howard (@RealRonHoward) June 23, 2015
My sincere condolences to the family, loved ones and friends of James Horner. #abeautifulmind

— Russell Crowe (@russellcrowe) June 23, 2015
RIP James Horner, whose personal love of beautiful Irish music began my passion for film scores and my own heritage. pic.twitter.com/caNUdXejtR

— Scott Watson (@scottymwatson) June 23, 2015
Incredibly saddened to hear about the loss of James Horner. I grew up loving his work. He leaves behind a spectacular musical legacy.

— Seth MacFarlane (@SethMacFarlane) June 23, 2015
"If we hold on together, I know our dreams will never die. Dreams see us through to forever." RIP James Horner. You'll be sadly missed.

— James Wan (@creepypuppet) June 23, 2015
I"m so sad to hear about James Horner..He scored the first movie I did..Star Trek 2...great composer..great person...huge loss

— Kirstie Alley (@kirstiealley) June 23, 2015
There is nothing that shaped my movie-going experience more than the musical genius of James Horner. He will live on through the ages.

— Rob Lowe (@RobLowe) June 23, 2015
RIP James Horner. Thank U for the beautiful music. We will miss what beautiful music was yet to come

— Diane Warren (@Diane_Warren) June 23, 2015
LIKE US ON FACEBOOK | FOLLOW US ON TWITTER