This year's Bestival Sunday night headliner has been announced, with Missy Elliott confirmed to be taking to the stage at Robin Hill.
The rap icon, best known for her hits 'Work It' and 'Get Ur Freak On', will be closing this year's festival with her first UK show in nine years, which organisers have already tipped to be among the most memorable Bestival finales in its history.
She said: "I'm very excited to be performing at Bestival this year! I can't wait to see all my fans I haven't seen in some time… new ones and my day one fans. We are gonna have a blast together. Bring your dancing outfits and kicks!"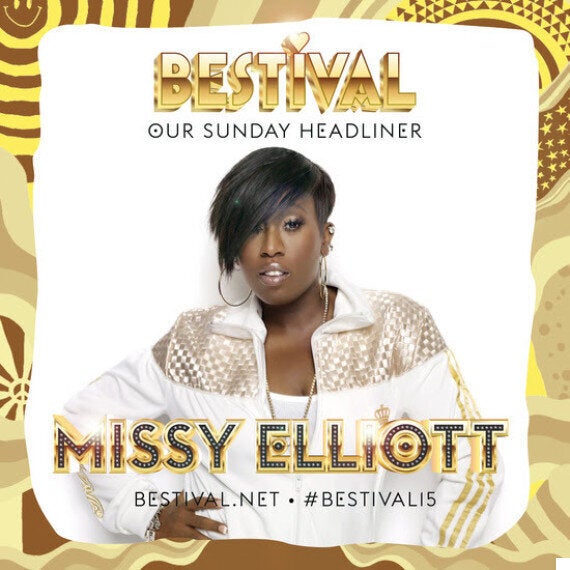 Bestival organiser Rob da Bank has echoed Missy's enthusiasm, saying in a statement: "I'm mighty proud to announce our Sunday headliner Missy Elliott.
"Needing no introduction Missy is the epitome of hip-hop royalty, the first lady of party-starting club bangers and a downright legend. I cannot wait to watch the most successful female rap artist ever to 'Work It' at Bestival 2015!"
Bestival will have a 'Summer Of Love' theme this year, kicking off on 10 September.
Bestival 2014