There is something about this picturesque stone bridge in Scotland that has lured hundreds of dogs to their deaths.
On the surface, Overtoun Bridge, near Dumbarton, is a scenic structure spanning a 50ft gorge and stream just outside a 19th century manor house.
But it has earned a reputation as the "dog suicide bridge", with canine deaths being reported there since at least the 1950s.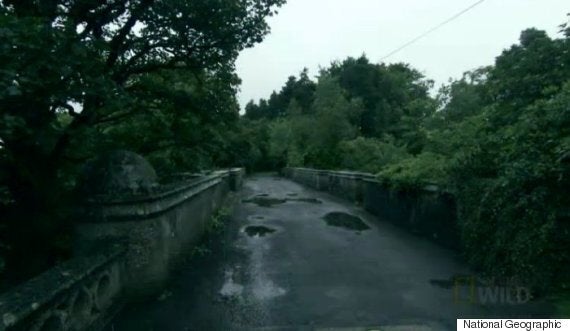 Now the number of dogs who have leapt from the bridge – apparently always from between the final two parapets on the right hand side - has risen to a horrifying 600 animals, The Sun reports.
One man who grew up in the area believes the explanation is paranormal and that the bridge is haunted by the ghost of the White Lady of Overtoun - the wife of Scottish Industrialist Baron Overtoun who built the manor. Lady Overtoun outlived her husband by 31 years and has long been the subject of local lore with spectral sightings, shadows and presences often attributed to her lonely spirit.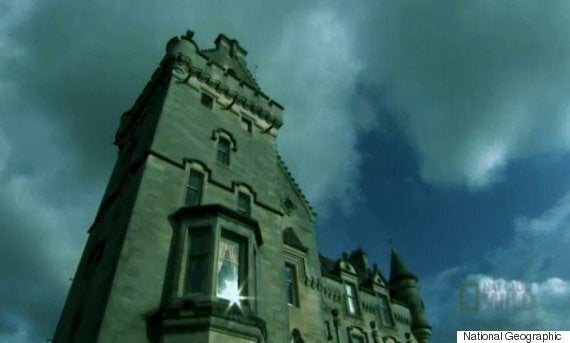 Overtoun House was built in the 19th century
He said: "I was up there one summer's day and I felt a very strong jab - like a phantom finger – twice in my back. It was the sensation you get when you fear someone might push you over the edge of a train platform."
The 51-year-old added: "It's a very strange place. One of the things peculiar to the location is that it can seem very peaceful and tranquil, but it can turn at a moment's notice.
"You can experience great joy, but at the flick of a switch you are filled with horror and terror, I've felt it and I've seen it happen."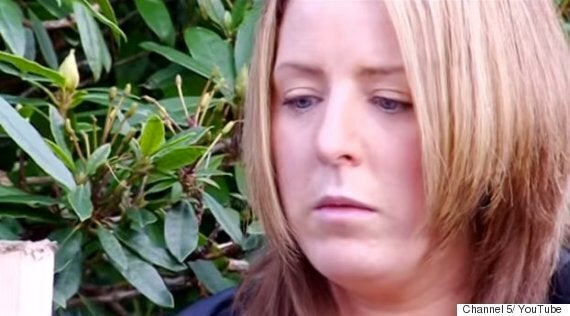 Donna Cooper's dog Ben died after jumping from the bridge
In 2006 Donna Cooper's collie dog Ben jumped to his death in front of her two-year-old son Callum.
She told the Daily Mail: "His paw was broken, his jaw was broken and his back was broken and badly twisted. The vet decided it wasn't worth putting him through the pain, so we had to let him go."
And during one six month period, five dogs are said to have been killed on the jagged rocks at the base of the gorge.
She said: "Dogs are very able to gauge the heights and depths they can safely jump. Some people will say this is very spooky and would look for another reason.
"I have never heard of a dog committing suicide. Often if they know they are going to die, they might go into hiding, but I have never heard of them actually taking their own lives.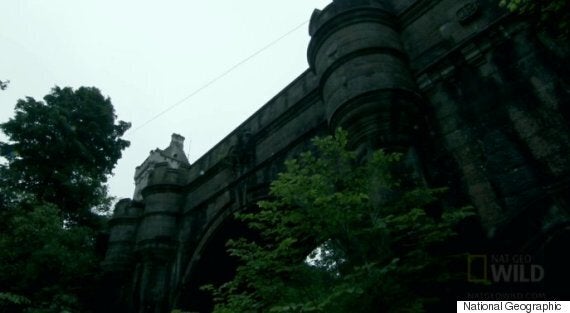 A heavy presence of mink has been detected under the bridge - perhaps providing an explanation for the mysterious behaviour of dogs crossing it
"This is very weird. For five dogs to have done the same thing at the same spot is very mysterious. But there must be some rational explanation for it that has just not emerged.
"The bridge and what has happened there need to be urgently investigated."
She said: "I decided I would take him up to Overtoun House because it's a good walk. He can run around in the bushes.
"It was just a normal day, running around, sniffing everything. It was quite a cold day. It was wet but the rain had gone off. We got to the bridge and he was slightly in front of me. The next thing I knew he'd put his front paws up onto the parapet .
"I was absolutely terrified. I thought, this is my mother's dog. We've had him for two months and I'm the one that's managed to kill him."
One theory about the rash of dog deaths which doesn't rely on the phantom fingers of Lady Overtoun is that of canine psychologist Dr David Sands, who enlisted the help of RSPB animal habitat expert David Sexton to investigate the deaths.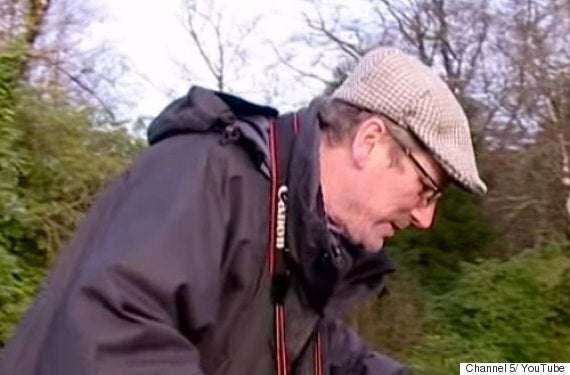 Canine psychologist Dr David Sands surveys the 50ft drop from Overtoun Bridge
A heavy presence of mink under the bridge was discovered, an animal whose anal glands emit a strong musty smell apparently irresistible to dogs, which could explain what is driving the animals to investigate the source, a Channel 5 documentary suggested.
Dr Sands surmised: "When you get down to a dog's level, the solid granite of the bridge's 18-inch thick walls obscures their vision and blocks out all sound. As a result, the one sense not obscured, that of smell, goes into overdrive."
He added: "I think it's highly likely in all the cases here at Overtoun Bridge that it was curiosity that killed the dog."
It may not be a definitive explanation as to the tragic deaths on Overtoun Bridge but it is certainly a less sinister one.
Owens, however, is unconvinced. "I have every respect for the scientific work which has been carried out here but I'm convinced it's paranormal. I don't think they will solve the mystery. If it is mink, why is it only happening on this bridge?," he said.
Related