A six-year-old boy from Alabama has been hailed as a "true hero" after he saved his grandfather's life.
The pair were on a jet ski when a sharp turn sent them both tumbling into the river, WAFF reports.
Gram, who's had swimming lessons since he was very young, noticed that his grandfather Carl was lying face down in the water and bubbles were coming out from his nose and mouth - he was drowning.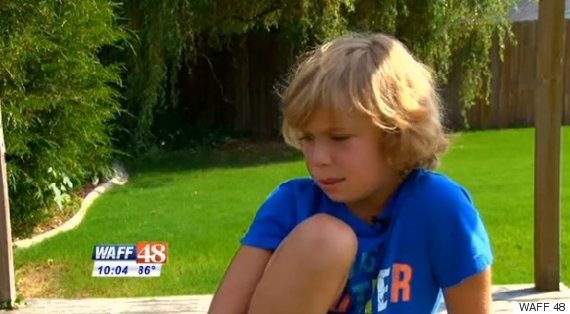 Gram Flowers saves the day
Little Gram immediately swam over to his grandpa and managed to haul him back onto the jet ski.
"It amazed me. He just knew. He just knew what to do," Gram's grandpa told WAFF.
The pair had separated from Gram's parents and his grandmother, Melissa, after their family boat had failed to start up.
To kill some time, Gram and Carl went off to have some fun on the jet ski while his parents tried to fix their boat.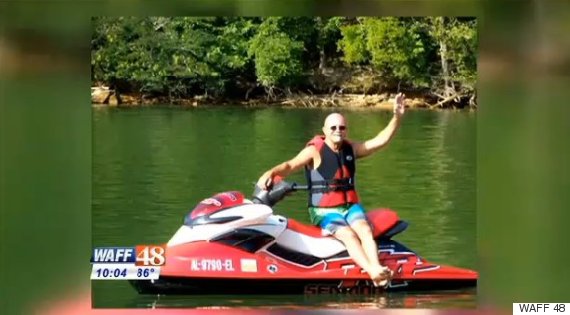 Gram's grandfather, Carl, on his jet ski
Once his parents caught up with the youngster and his grandad, they knew something was wrong because Gram was sitting in the driver's seat and his grandfather was lying at the back.
"At first, we thought it was so cute that Gram was pretending to drive," Gram's father, David Flowers told Today.com.
"We then realised something was wrong and got Carl, who was unable to move, onto the boat and called a boat ambulance."
While Carl was taken to hospital to be checked over, his parents asked Gram what had happened, which is when the "humble" youngster decided to tell his story.
And, according to his dad, he told it like it wasn't even a big deal.
Gram's mum, Lindsey Flowers, gushed: "When Gram first told us what he had done, we all got teary-eyed. I got emotional because it's such a crazy thing to hear your 6-year-old say, but we're so very proud of him. He's a true hero."
SEE ALSO:

Kindhearted Strangers Cheer Up Three-Year-Old Who 'Couldn't Be Princess Elsa Because She's Black'

Five-Year-Old Josiah Duncan Begs His Mum To Buy Food For A Homeless Man, Makes Entire Restaurant Cry
[H/T Today.com]