A mum-of-four who was constantly told she had the "perfect" body, decided to show the world what her belly looks like by posting a photo of her bare stomach online.
The musician admitted she had struggled to accept her body after having children, but said she posted the unedited photo to send the message to mothers that allbodies are beautiful.
On the Facebook post, Kimberly Henderson wrote: "Everyone always compliments me on how I have such a "perfect" body after four kids.
"I used to have a six pack before my babies and now even though I work out I know it's not going to make my loose skin tight or my stretch marks disappear ever.
"I'm ok with that because everyday I get to wake up to four beautiful smiling faces and I'm reminded that they are worth this flabby belly and they are worth these stretch marks."
She continued: "I struggled so much because I was young and all these girls my age had perfect bodies and I was in my one-piece bathing suit trying to hide all my flaws.
"Your body is beautiful... we are mums and we are superheroes and we freakin' ROCK and in my opinion that is sexier than any six pack."
The photo, uploaded on 19 June, has received more than 10,000 shares, 108,000 likes and 4,000 comments from people all over the world.
One mum said: "I wanna like this a million times. I have three kiddos and they of course took a toll on my body.
"I have struggled for years to finally come to terms with my stretch marks and loose skin. It's taken me forever to love my body again."
Henderson took the time to reply to mums who had commented on her photo, and said to the above comment: "I chose to embrace it! We're not perfect, especially after having babies! That's normal.
"Remember confidence is sexy, motherhood is sexy, not just flat tummies and being skinny! You're beautiful!"
Henderson's post also inspired other mums to share their own photos of their bellies, while giving words of encouragement to each other.
One mum who posted a photo of her belly said: "I have a big wrinkly flap of skin under my shirt hanging over my pants! My boys play in it like its playdough and weirdly enough that's the reason I like it, it makes them happy."
Another mum wrote: "You inspire me. After having my first daughter I have been so hard on myself and accepting my body. I used to look good and now I feel so ugly but posts like these make me stronger. Thank you."
Another added: "How amazing to read about all you other mummies whose kids have names for that squishy soft skin and play with it as well! Love you ladies thanks for being so encouraging and amazing!"
Overwhelmed by the response, Henderson wrote: "Wow! It took me HOURS to finally read all the comments and I cannot believe how inspirational this post is!"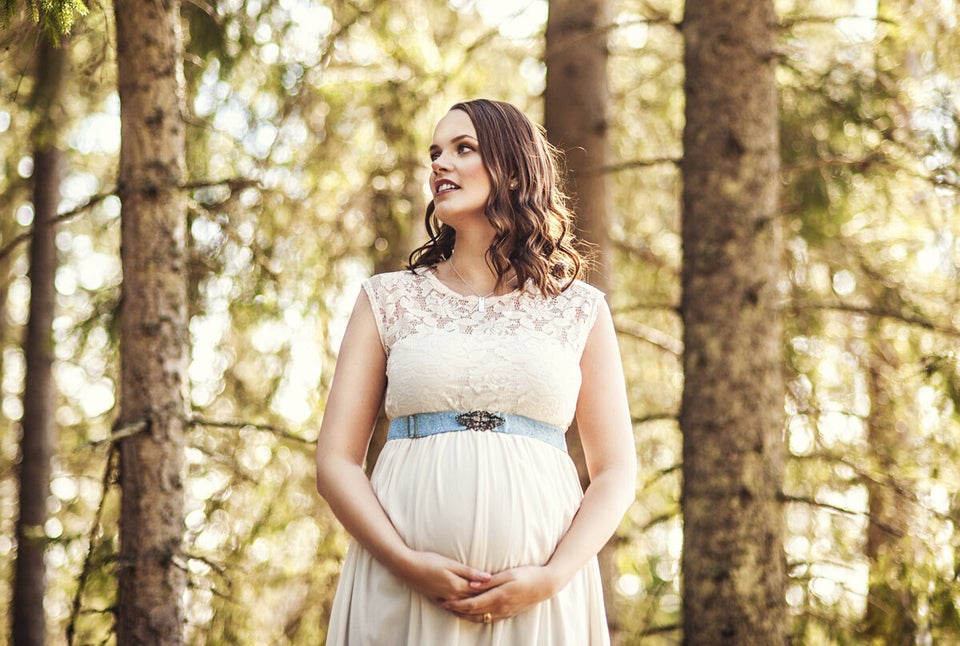 10 Pregnancy Tips I Wish Someone Told Me
Related