Before Prince George wore them, Crocs were the sort of shoes everybody loved to hate.
But since the one-year-old was pictured wearing navy blue Crocs while watching his dad, the Duke of Cambridge, play in a charity polo match, sales have skyrocketed.
And this isn't the first time people have taken style tips from the Prince - in August 2014 George was pictured wearing a pair of dungarees from Neck & Neck, which sold out only the day after he wore it.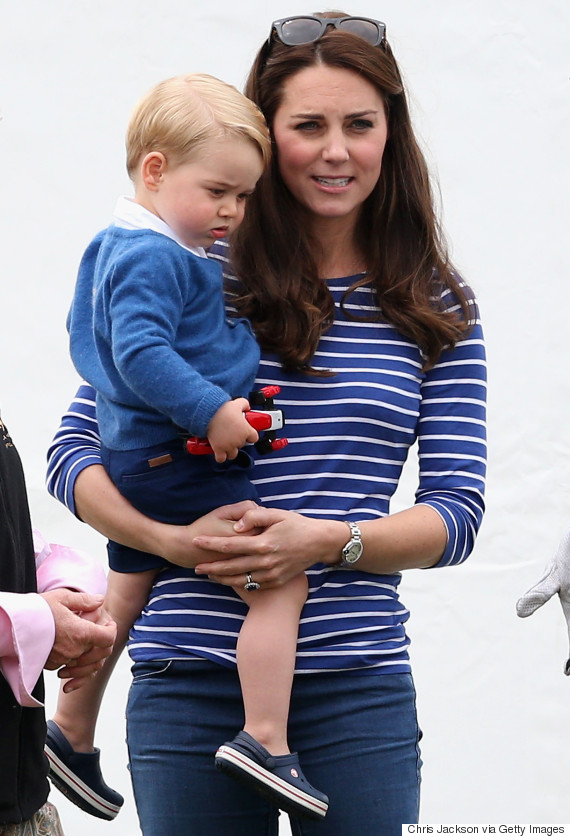 The style of Croc in question is in the "Crocband" collection, where the shoes have two colours and a band along the rim of the shoe.
Daniel Silverfield, head of vendor management, footwear and accessories at Amazon.co.uk, said: "We've seen a massive increase in sales of kids' Crocband Crocs since the photo of him wearing a pair was released."
The shoes are enjoying a "sixteenfold sales increase" on Amazon, according to Today, as well as a 1,500% increase in worldwide sales.
Now that is a lot of Crocs...
And it's not only the toddler who is bringing in thousands of sales, the striped shirt the Duchess of Cambridge was pictured wearing alongside George and his Crocs now has a three-month waiting list. No joke.
Who said you can't take style advice from a toddler?
SEE ALSO:

Prince George Steals The Show At William And Harry's Polo Match

How Kate Middleton Wears High Heels All Day - Without Painful Feet