The Foreign Office's overseas aid spending will be reviewed after The Sun revealed some of it was going on "frivolous" projects such as finding a mating partner for a rare fish.
The tabloid, which is calling for foreign aid spending to be cut to boost the defence budget, ran the article under the slogan 'Forces Not Farces' and published a breakdown of projects across the world it deemed a waste of money.
The paper has prompted Philip Hammond to announce the review of all his department's foreign aid spending.
The projects it cited as wastes of money include teaching Hamlet to Ecuadorians and working to find a mate for a Madagascan fish, Mangarahara cichlid, that is near extinction in the wild.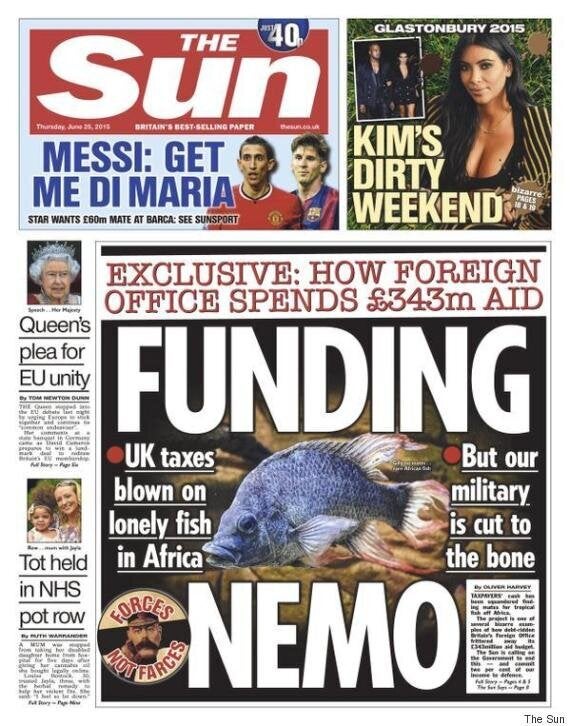 But these projects cost comparatively little - the fish mating efforts cost £3,400 and the Hamlet lessons cost £5,000, according to the paper.
The Foreign Office spends £343 million on foreign aid a year. The total value of the projects highlighted by The Sun is £278,000, which is 0.08% of the total £343 million the Foreign Office spends on overseas aid a year, a spokeswoman for the department told HuffPost UK.
The Foreign Office's a budget that is dwarfed by the amount spent by the Department For International Development. Britain's total foreign aid budget is around £11.8 billion a year.
The Mangarahara cichlid is threatened with extinction. Aquarists at London Zoo launched an urgent appeal to find mates for their two male Mangarahara cichlid fish, fearing the river-dwelling fish had become extinct in the wild.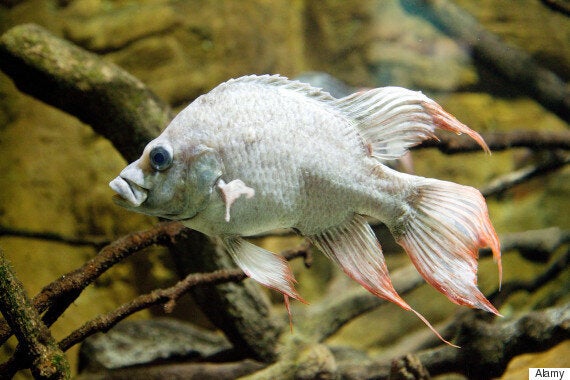 At the time, Britain's ambassador to the country Tim Smart said: "[The Mangarahara's cichlid's] plight serves as a clear warning that Madagascar's unique biodiversity is under severe threat from deforestation.
"We will continue to work with Malagasy, British and international partners to find ways to reverse this. Local community understanding and buy-in is key."
The Sun reported that the male fish at London Zoo died before they could be placed with mates.
The paper cited a "Foreign Office official" who called projects it had highlighted "frivolous to say the least".
A Foreign Office spokeswoman told HuffPost UK: "The Foreign Secretary has ordered a review so that we can be sure that every last penny of the FCO's aid spending around the world is effective and represents value for money.
"Building closer relationships with growing economies is important. The vast majority of aid spending promotes UK prosperity and broader stability but there will be a crackdown on projects that cannot show tax-payers' cash is being spent wisely."
Philip Davies, a right-wing Tory backbencher, told The Sun: "Hamlet lessons for Ecuadorians and tracking down a mate for a rare fish would be funny if it wasn't taxpayers' hard-earned cash being used to fund these idiotic projects."
Ukip leader Nigel Farage has previously called Britain's level of foreign aid spending "utter madness". In March, parliament passed a bill enshrining a commitment to spend 0.7% of Gross National Income on foreign aid.
Britain is aiming to meet the Nato target of spending 2% of GDP on defence in this financial year.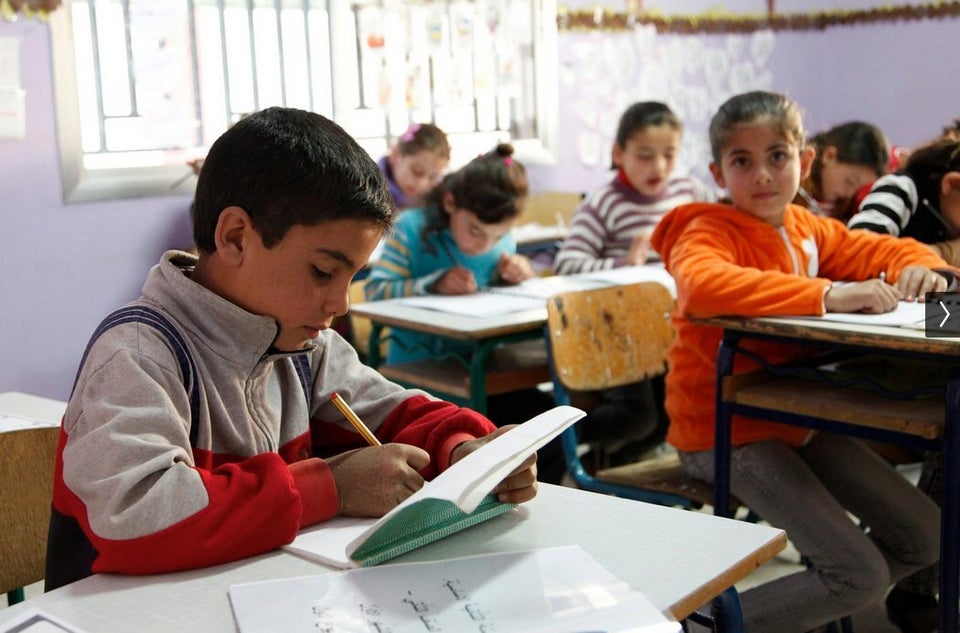 Foreign Aid In Action
Related