Lauren Goodger has been photographed showing off her new tattoo for "soulmate" Jake McLean, for the first time.
Earlier this week, the former 'TOWIE' cast member revealed in her new! magazine column that she'd had Jake's name permanently etched on her skin, just two weeks after confirming that they were back together.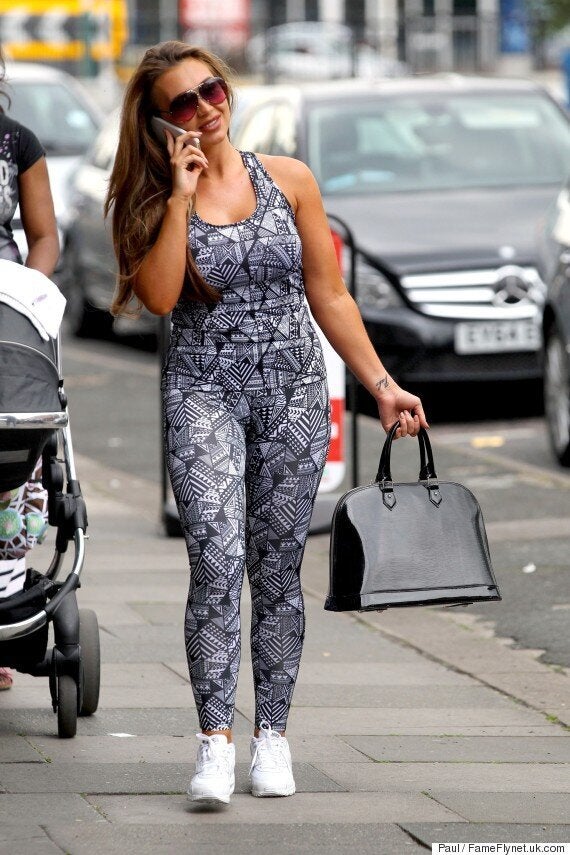 The Goodge has now been snapped showing off her new ink for the first time, conveniently wearing short sleeves as she talked on the phone, carrying her handbag by her waist, displaying the tattoo in all its glory.
It's almost as if she knew there would be photographers there, right?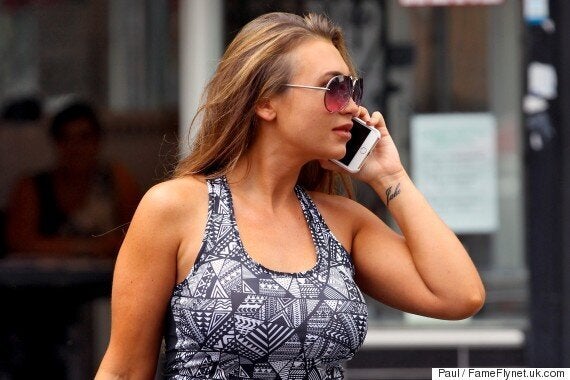 "Yes hello? I'd like to speak to someone about having a tattoo removed..."
Lauren has also reffered to Jake as her "soulmate" on her Instagram page, where she posted a special birthday message for him in the early hours of Thursday morning.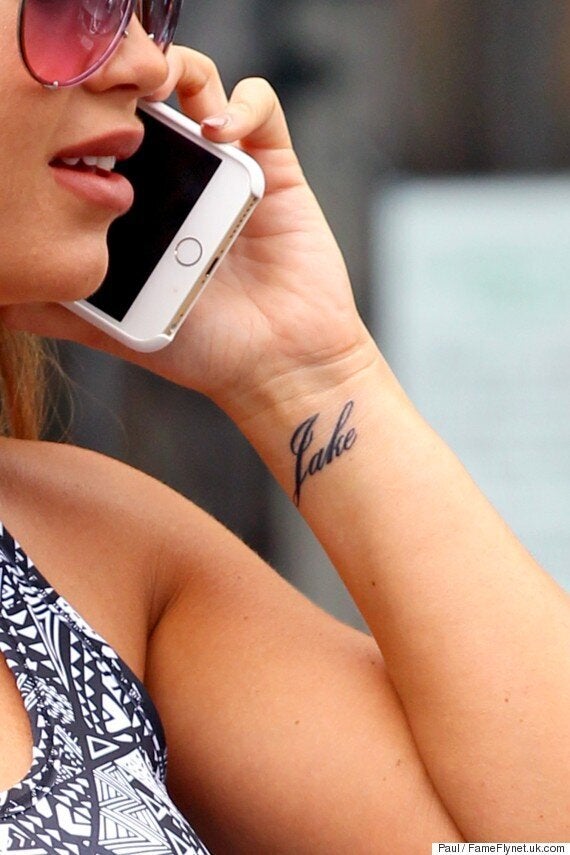 A closer look at Lauren's new body art (and her impressive pout)
Her new tattoo choice is surprising, given that the first ever episode of 'TOWIE' sees The Goodge discussing having a tattoo on her hip removed… which says 'Mark'.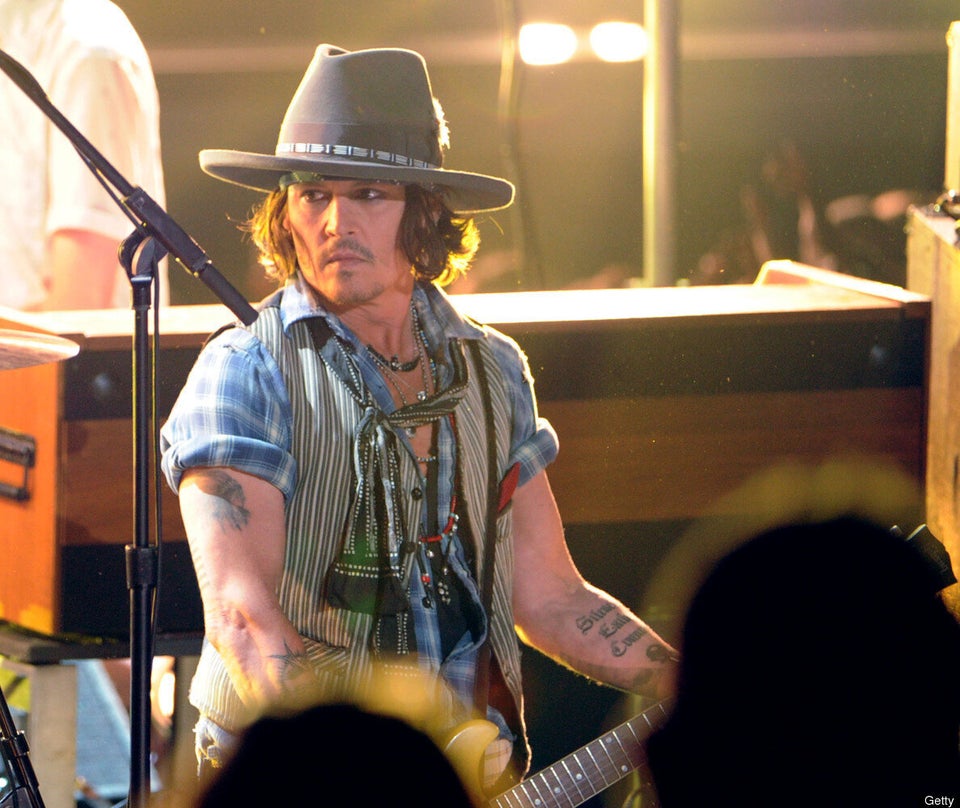 Celebrity Tattoos For Exes