Since gates opened at 8am on Wednesday, Glastonbury goers have been roaming the hallowed fields decked out in their festival finest.
But it's more than wellies, waterproofs and flower crowns...
Take a look at the summer style on show in this new video - find out what this year's campers are wearing and hear their Glastonbury fashion tips.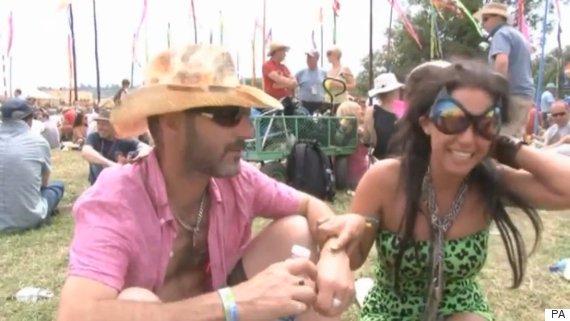 There's been no Native American headdresses spotted after they were banned last year, nor the controversial "rape" t-shirts banned at Coachella.
(Still a lot of flower crowns though.)
SEE ALSO:

Festival Makeup Tips And The Best Beauty Products To Pack

This Summer's Best Sunglasses, From High Street To Designer