Professor Stephen Hawking has reportedly had to pull out of a scheduled appearance at Glastonbury.
MORE GLASTONBURY:
The theoretical physicist was due to deliver a talk to audiences at the KidzField, aimed at children aged 12 and under, on Friday afternoon, but had to withdraw at the last minute, according to reports.
A spokesperson for Professor Hawking, who suffers from motor neurone disease, told The Telegraph that he had forced to cancel for "personal reasons", while a reporter for the newspaper claimed she'd been told it was because "he's poorly".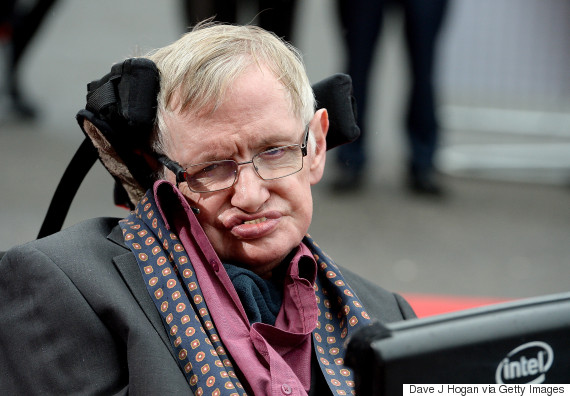 Professor Stephen Hawking
Earlier this year, he was the subject of the biopic, 'The Theory Of Everything', which saw Eddie Redmayne cleaning up during awards season for his leading role.
While Professor Hawking might have seemed an unlikely candidate to be on the same billing as Kanye West, Florence And The Machine and The Who, he proved back in April that he was well-versed in the problems of young people, giving some advice to distressed One Direction fans following Zayn Malik's departure from the boyband.
He probably wasn't the most surprising name on the line-up, however, given that the Dalai Lama is currently scheduled to put in an appearance at Glasto on Sunday.
This year's action at Worthy Farm is finally in full swing, with Bastille kicking off the first of this year's secret sets, announcing their performance just one hour before they took to the stage at Williams Green.
Foo Fighters had initially been lined up to headline, but were forced to withdraw just days before the festival kicked off, when Dave Grohl broke his leg during a live show in Sweden.
LIKE US ON FACEBOOK | FOLLOW US ON TWITTER