Officials say it is too early to say if the three attacks in Tunisia, Kuwait and France, that left more than 60 dead and hundreds injured, were coordinated.
Pentagon spokesman Colonel Steve Warren said the Islamic State had so far only claimed responsibility for the suicide bombing in Kuwait but the agency was looking into "whether or not these various and far flung attacks were coordinated centrally or whether they were coincidental". An injured woman is carried away from the scene of the shootings in Tunisia
More than 25 people were killed and 202 were injured when a suicide bomber attacked the Shiite-affiliated Al-Sadiq mosque in Kuwait City during afternoon prayers on Friday.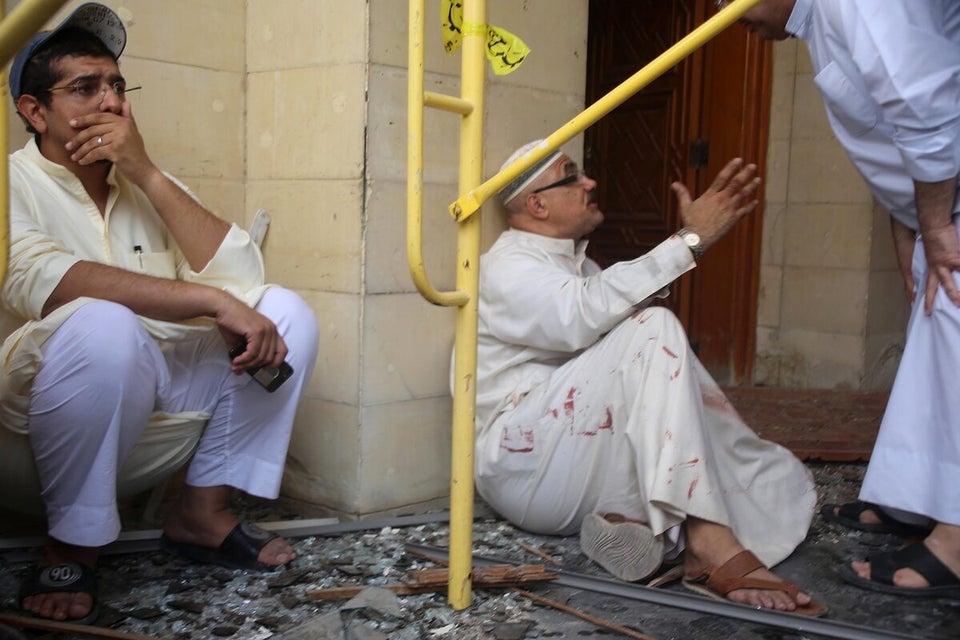 Kuwait mosque attack
In Tunisia, some 37 people were killed when what is believed to be a lone gunman opened fire at a beach resort.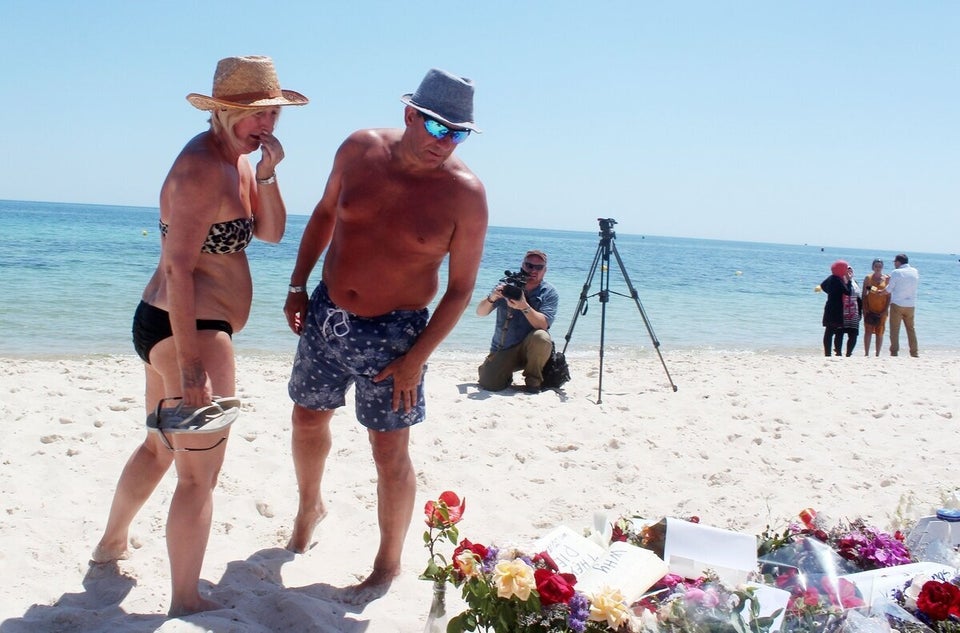 GRAPHIC WARNING - Tunisia Terror Attack
And in France, Yacine Sali, who has suspected ties to Islamic radicals, decapitated a factory worker and rammed a car into gas canisters in Saint-Quentin-Fallavier, between Lyon and Grenoble. Banners carrying Arabic inscriptions were left at the scene.
Meanwhile, both France and Spain increased their terror threat levels following the killings.
Spain raised its level to the second highest, from three to four, as a precautionary measure. The highest level is a five.
Interior Minister Jorge Fernandez Diaz said Spanish officials had no information suggesting that the country faces an imminent attack.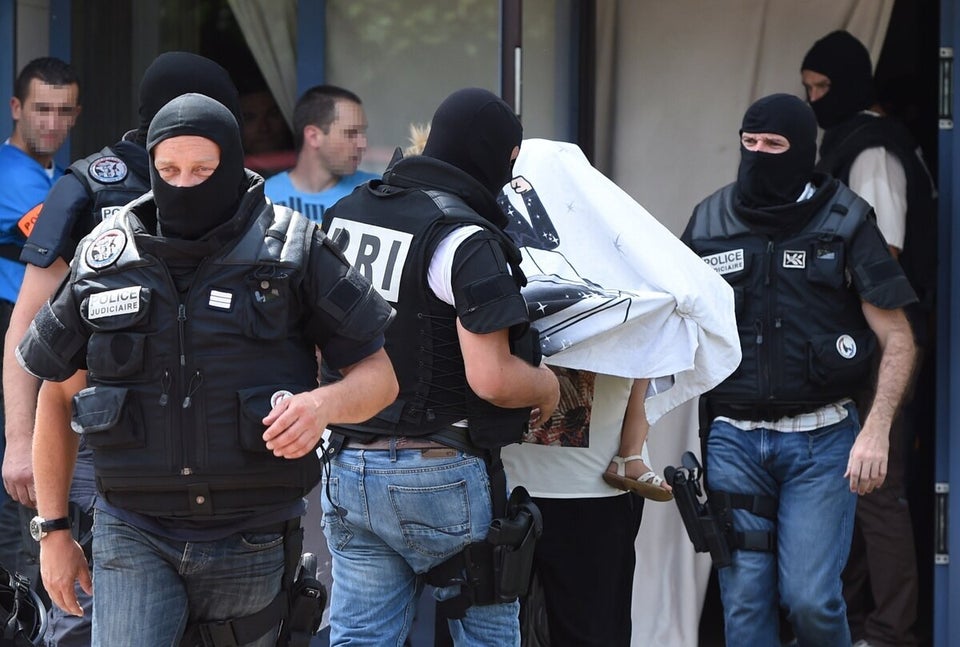 Factory Attack in France
French President Francois Hollande said he is raising the security alert to the highest level for three days in the southeastern region where Sali staged his attack. Hollande spoke after a high-level security meeting Friday afternoon.
French police later said they had Sali, his wife and others in custody and were questing them to see if anyone else was involved.
United Nations secretary-general Ban ki-moon condemned the attacks and said "those responsible for these appalling acts of violence must be swiftly brought to justice".
He said: "These heinous attacks will only strengthen the commitment of the United Nations to help defeat those bent on murder, destruction and the annihilation of human development and culture."
One of the Tunisia victims, a woman from Ireland, was on vacation with her husband, according to the Associated Press, who quoted politician Ray Butler, who had spoken to the deceased's partner. He was inside the hotel when his wife was killed, it has been reported.
Butler told AP the man was "absolutely distraught".
The woman was said to be in her 50s and from the village of Robinstown, County Meath, northwest of Dublin. She is thought to have been one of 60 Irish holidaymakers in the country.