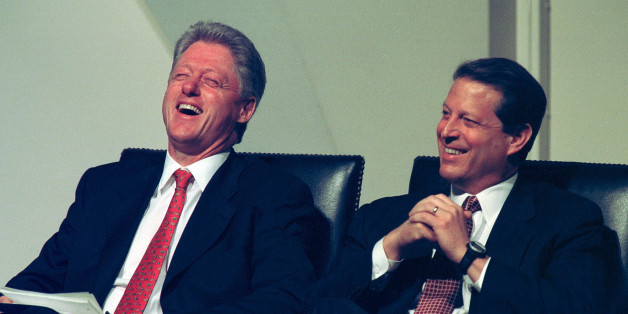 Richard Ellis via Getty Images
Another week full of news, another week for us to laugh about. Here's a round-up of everything that happened this week, detailed with funny tweets.
This happened:
Headline of the year: pic.twitter.com/XOtaEt8cTQ

— Periwinkle Jones (@peachesanscream) June 23, 2015
And this:
We've all been there... pic.twitter.com/WVQ2HTmryJ

— Marcher Lord (@MarcherLord1) June 23, 2015
And so did this:
wait what pic.twitter.com/DJwgz0xYZe

— Alex Fitzpatrick (@AlexJamesFitz) June 24, 2015
Richard Madeley did something very strange. To completion.
Madeley leans close to you, his breath hot on your naked neck. "I bloody well will now," he whispers, "to completion" pic.twitter.com/8nhITeg0ti

— Joel Golby (@joelgolby) June 23, 2015
NBC cancelled the hit TV series 'Hannibal':
.@netflix heard us. 👍 (From vi0lentquiche on Tumblr) #SaveHannibal pic.twitter.com/APJLMr0lcr

— Martin's Little Babe (@crazyformf) June 23, 2015
Glastonbury started, meaning our social media accounts were all flooded with pictures of people having fun in the sun.
Not at Glastonbury? Just start drinking in your garden at 8am whilst listening to radio 1, just as terrible isn't it.

— TechnicallyRon (@TechnicallyRon) June 24, 2015
The Dalai Lama went to Glasto:
The Dalai Lama is appearing at #Glasto2015. If you're attending, please yell "PLAY FREE BIRD!" at him for me.

— Dave Turner (@mrdaveturner) June 25, 2015
Someone called on young men to freeze their sperm to avoid future possible fertility issues:
The people calling for more 18 year olds to freeze their sperm have clearly never done any analysis on the average McFlurry.

— James Martin (@Pundamentalism) June 25, 2015
The trailer for Tom Hardy's new film about the Kray twins came out:
Excited to see Tom Hardy as Peter O'Hanrahanrahan in Legend. pic.twitter.com/cOESoXTjzL

— Phil de Semlyen (@PhildeSemlyen) June 26, 2015
Sepp Blatter actually pulled a Farage and unresigned:
BLATTER: "I did not say I'll resign as FIFA President, I said I'll re-sign."

— James Martin (@Pundamentalism) June 26, 2015
The US Supreme Court ruled that Obamacare was totally awesome, despite Republicans throwing their toys out of the pram:
BREAKING: Supreme Court rules Republicans can't just make up some bullshit to take your insurance away.

— LOLGOP (@LOLGOP) June 25, 2015
My prediction for Obama's presser on the SCOTUS ruling, directed at the GOP. pic.twitter.com/mMbczgL3Ot

— skullsinthestars (@drskyskull) June 25, 2015
And the Supreme Court also legalised gay marriage across the entire USA.
.@WBCSaysRepent GUTTED MATE

— Rhys James (@rhysjamesy) June 26, 2015
MORE FUNNY STUFF:
Like HuffPost UK Comedy on Facebook!