Chris Evans has revealed that Simon Cowell stole Nick Grimshaw from 'TFI Friday' to become an 'X Factor' judge.
SEE ALSO:
The host of the madcap Channel 4 chat show has claimed that he'd planned for Grimmy to take over from him on a new series, but plans were halted by Grimmy's new job on 'The X Factor'.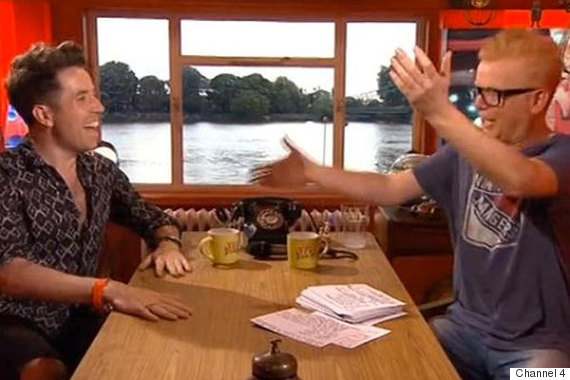 Nick Grimshaw and Chris Evans on 'TFI Friday'
Earlier this month, it was announced that the Radio 1 DJ will take over from Louis Walsh on the ITV talent show, joining fellow new judge Rita Ora and the returning Simon Cowell and Cheryl Fernandez-Versini.
Chris - who has also been announced as the new host of 'Top Gear' - admitted he was "very disappointed" that Nick wasn't able to take up the offer of host of 'TFI Friday'.
He told The Sun: "Unfortunately he has another contract I found out about in The Sun newspaper.
"He's exclusive with ITV, so it's very disappointing. He will always be welcome on the show, though."
He added: "I will be presenting the next eight shows and I'm very excited about it."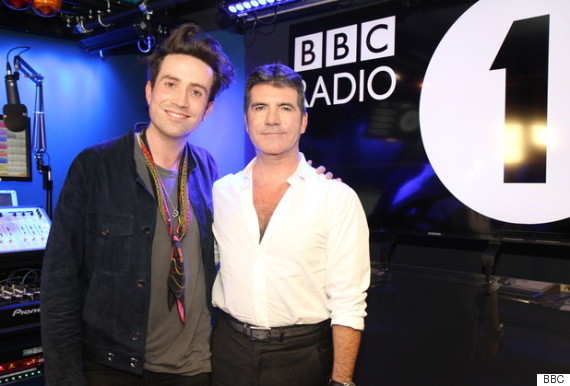 Simon has signed Grimmy up as an 'X Factor' judge
Chris previously voiced his desire for Grimmy to succeed him as 'TFI' host, saying on a special episode earlier this month: "Nick is the future of this show. I think if this show comes back he is the one."
However, the suggestion received a backlash from fans of the show with many taking to Twitter in disagreement.
Meanwhile, Nick has been speaking about his role on 'The X Factor', revealing he has no idea what type of judge he will make.
He told Metro: "My friends keep asking me what kind of judge I'll be. I guess I'm just gonna be myself.
"I'm not going to go out my way to be mean or nice. You've got to be honest, otherwise there's no point."
LIKE US ON FACEBOOK | FOLLOW US ON TWITTER