Arnold Schwarzenegger shut down one homophobic commenter on his Facebook page with one simple message, following the news that same-sex marriage had finally been allowed in all 50 states in America.
Former mayor of California and action star Arnie was one of the celebrities on the social media site to spruce up his Facebook picture, unveiling a photo of his 'Terminator' character decked out in rainbow colours, to show his support for the American men and women who had been granted the right to tie the knot.
Unfortunately, not all of his fans were in such a celebratory mood, with one of them writing in the comments section: "What's wrong with U Arnie? I have to unlike…"
However, it doesn't sound like he's particularly bothered about the loss, responding with the simple message he first made famous in 'The Terminator': "Hasta la vista."
Nicely done, Arnie. Nicely done.
Harry Styles was among the first famous faces to tweet a celebratory message, alongside Kelly Osbourne, Tom Daley, Cara Delevingne and Sam Smith.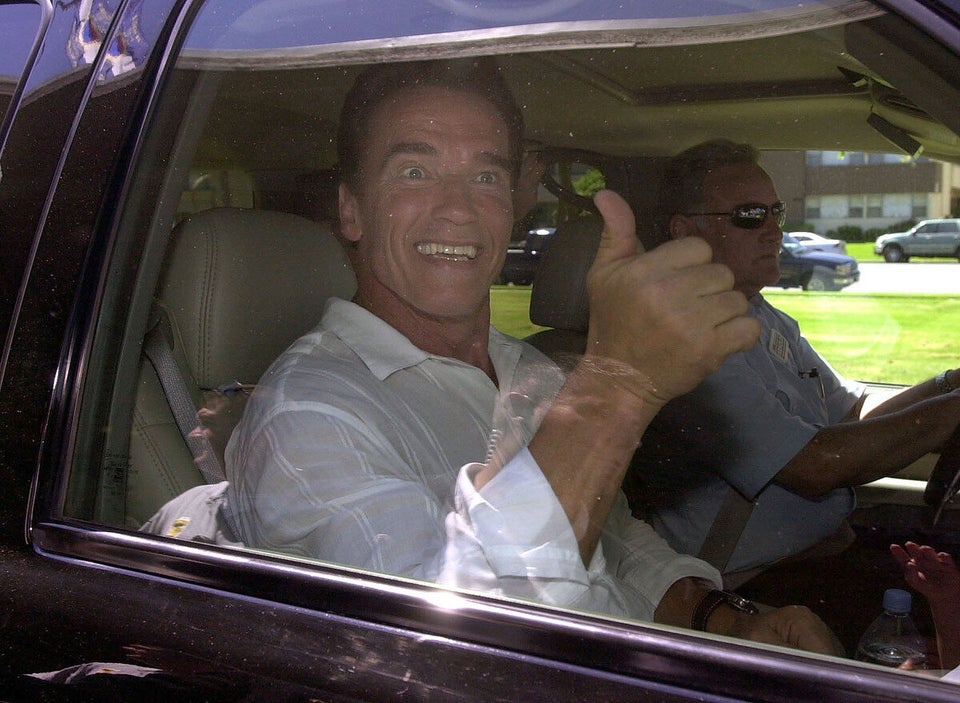 Arnold Schwarzenegger's Most Ridiculous Quotes