When one Facebook user's three-year-old opened the car door onto their neighbour's vehicle, there were two ways to deal with the unfortunate situation.
1. Pretend like nothing happened.
2. Own up to it and hope for the best.
Being a good neighbour, they did the latter - and it looks like their honesty paid off.
According to the Metro, the parent posted on Facebook: "My silly three year old accidentally hit a neighbour's car last week when opening his door. We admitted it at the time and told the owner we'd pay for the repair (cheaper than going through insurance).
"Chased him up today and got this invoice..."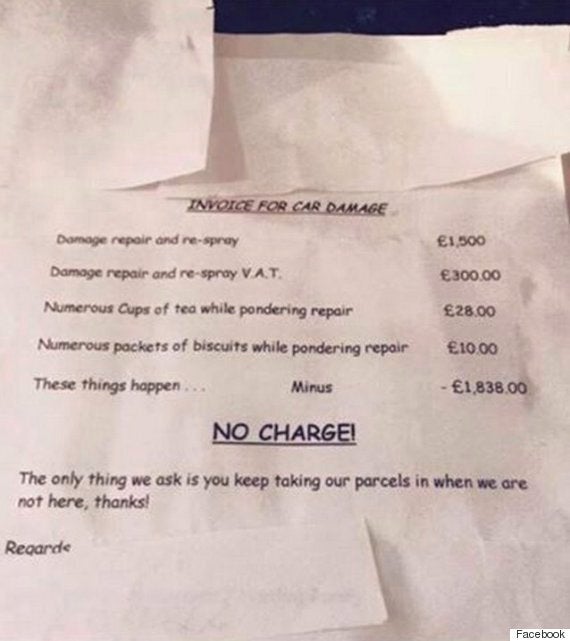 Their neighbour responded with an "invoice" for the parents of the car-door-banging-culprit, which totalled nearly £2,000 (£38 of which went towards tea and biscuits "while pondering repair").
However at the end, they decided to deduct all of the costs and simply wrote: "These things happen".
"The only thing we ask is that you keep taking our parcels in when we are not here, thanks!"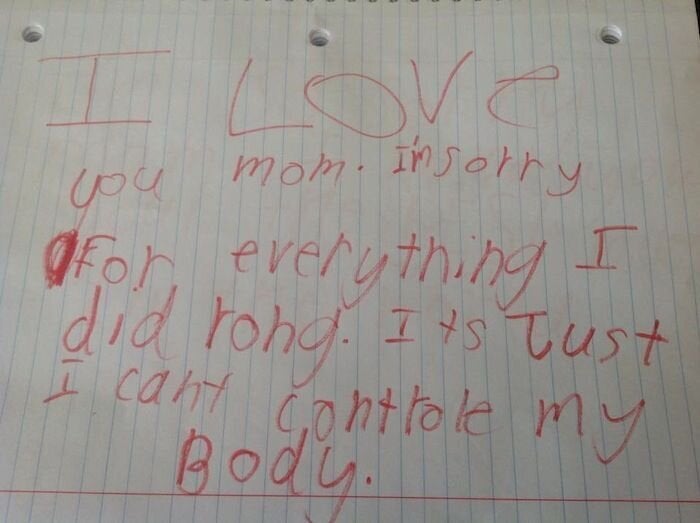 Kids' Sorry I'm Not Sorry Notes Are Hilarious