The five things you need to know on Monday June 29, 2015...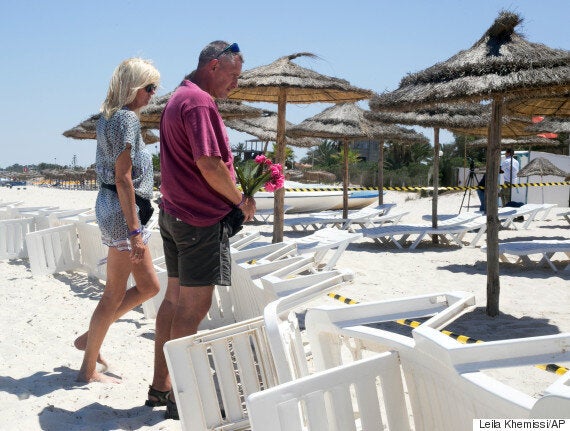 As the flags fly at half mast over Downing Street, the number of Britons dead from the Tunisian beach massacre looks like it is heading above 30. David Cameron has been on the Today programme ahead of his Commons statement. The PM is normally impressive in a crisis like this, capturing the public mood with a dogged determination.
But his promise of a "full spectrum response" and his Telegraph op-ed pledge to be 'more intolerant of intolerance" will cause some nervousness among civil liberties campaigners, not least those in his own party.
Even before the attacks, the PM was planning 'Munich 2' next month, a follow up to his tough-talking Munich speech on multiculturalism and Theresa May's forthcoming, wider counter-terrorism strategy now assumes even greater importance.
Yet as someone who's read the Blair playbook, with all its pros and cons, Cameron would do well to remember Tony Blair's infamous August Downing Street press conference after the 7/7 bombings. Blair's 12-point plan unravelled pretty quickly, not least over the 90-day detention plan, and was seen in Whitehall as a classic case of No.10 trying and failing to draft Home Office policy.
Perhaps aware of that knee-jerkery, the PM sounded deliberately calm on Today, pointing out Al Qaeda's demise showed how death cults could be weakened, and stressing the need for 'patience' in the face of the threat.
And the PM's bid for a 'snooper's charter' now looks like getting Labour's backing. Hilary Benn said surveillance law 'clearly needs to be updated'. Labour's Shadow Europe minister Pat McFadden quoted Trotsky last night on Radio 4's Westminster Hour, saying 'you may not be interested in war, but war is interested in you'. "There is no freedom without security," he added.
On Today, Cameron refused to comment on whether he'd send more special forces to Iraq or Syria but made clear that 'good government' across the Arab world was the real answer. He did betray some irritation with the Beeb: "I wish the BBC would stop calling it Islamic State. So-called or ISIL is better."
The Times has a good news line, with the National Crime Agency warning that Czech-made sub-machine guns being smuggled into the UK. Security agencies have long expected a Mumbai-style attack by gunmen and this week police, troops and emergency services will take part in an exercise to rehearse their response. Wimbledon and the 7/7 memorials will have more covert and overt policing.
Tobias Ellwood, who once criticised the FCO over its response to the Bali terror attack that killed his brother, is now a Foreign Office minister himself. And he's on the receiving end of claims that the FCO is again not doing enough to give more information to families of those still missing. But Whitehall sources point out just how difficult it has been to identify victims who were dressed for the beach, and didn't carry ID. Ellwood and the Home Secretary fly to Tunisia today.
2) MAKING A DRACHMA OUT OF A CRISIS
The sight of Greek banks closed, capital controls and cashpoints not giving out more than £40 a day is not a pretty one for a functioning Western economy. Some are saying Cyprus overcame similar problems and still remained in the euro, but Greece is in a very different place politically.
The Tsipras referendum either yet another extraordinary bit of brinkmanship or the start of Grexit. Angela Merkel's warning that the vote is either for the euro (with pension cuts) or the drachma (without them) is stark.
David Cameron, on Today, was just as stark: "I think that's what it will come down to...If they vote No I find it hard to see how that's consistent with staying in the euro." He also revealed he would today be holding a meeting to put final touches on contingency plans for Brits affected by Grexit.
The PM added that he 'got a very good reception' when he delivered his brief intervention in the EU summit dinner last Thursday. That's what will worry some Eurosceps most.
The sombre backdrop of the Tunisian terror attacks means that Cameron may avoid a potentially tricky confrontation with Eurosceptics during his Commons statement (and he's following the usual habit of rolling together several statements into one). But the spectre of Brussels and big EU states ignoring a plucky referendum has resonance with Tory backbenchers.
The anger over the 'post dated cheque' of protocol treaty change is still raw, and Eurosceps' suspicions were fuelled by the Guardian's leaked pledge from Cameron that his 'firm aim' was to stay in the EU. Government sources are not remotely pleased at Boris flirting yesterday with the Dominic Cummings idea of a 'No' vote followed by a second referendum. No.10 believe Grexit could strengthen the PM's hand in getting more concessions, but it may also strengthen the resolve of his backbench 'better off outers' too.
DPP Alison Saunders' career hangs in the balance as the report of the independent QC (why are they anonymous by the way?) into the Greville Janner case today overturns her decision not to prosecute the former Labour MP.
A 'trial of the facts' is expected to take place (as early as August, according to the Times), without Janner being himself put on trial. Victims are already calling for Saunders' head. Andi Lavery, secretary of the White Flowers Alba victims' group, tells the Telegraph: "She absolutely has to go. How can we have confidence in the CPS after such a monumental mistake?" The Guardian reports victims' lawyer Liz Dux is 'delighted' by the vindication of those who challenged Saunders. Simon Danczuk and John Mann are also gunning for the DPP.
Saunders' big problem was that her legal judgement has been seriously questioned. Very stubborn when first criticised over the refusal to prosecute, she's taken a more emollient stance in recent days. But she will have to explain just why she overruled a specialist QC, Eleanor Laws, an expert in child abuse law, who recommended that Janner be charged.
BECAUSE YOU'VE READ THIS FAR...
Watch billionaire Elon Musk's SpaceX rocket explode just minutes after lift-off. The astronauts on the International Space Station have several months of supplies left, but it isn't great news for the private space firm...or for client NASA.
4) REPETITION, AVIATION, HESITATION
For more than a year, the gossip in Whitehall has been that Gatwick is the least politically difficult medicine for the Tories' aviation headache. Well, reports yesterday suggest that Howard Davies has indeed come up with the fudge of proposing an expanded Heathrow (with a possible congestion zone), while keeping open the option of Gatwick.
George Osborne has been among those in the Cabinet tempted by business lobybing strongly for Heathrow, but is said to be open to Gatwick if it looks like it will cost less while getting the job done quicker. James Forsyth revealed yesterday that David Cameron had phoned one MP who could be hardest hit by the Gatwick decision, to ask just how strongly he felt about the issue. A straw in the wind, but perhaps a significant one. Most Tory MPs near Gatwick have enormous majorities while those under the Heathrow flight path don't.
The PM will give himself breathing room by delaying until the autumn any response to Davies' long-awaited report on Wednesday. But having previously given a 'no, ifs, no buts' pledge against a third runway at Heathrow, David Cameron has been warned by Lynton Crosby that this is a 'trust issue' he would be wise to avoid. That, more than anything, could be what swings this.
The vitriol in the Labour leadership race continues. The Guardian reports that Liz Kendall supporter John Woodcock has branded Andy Burnham and Yvette Cooper as 'continuity Miliband'. Woodcock, who has a blog on this today, was prompted by 'heart-sinking' moments in the hustings yesterday: Burnham calling for stronger council compulsory purchase powers for slum properties, Cooper refusing to identify Miliband's failures.
A senior Labour source from one of the rival camps tells me of Team Kendall: "Not only have they swallowed the Tory manifesto but they've swallowed the Tory attacks as well."
There is muttering of splits within the Kendall camp between uber-Blairites and cooler heads.
But for me the most interesting remark in the entire hustings yesterday in Nottingham came very early on from Cooper. In a new attack line, she said it was wrong to claim "as Andy and Liz are starting to.." that Labour's small deficit in 2008 had left the country less prepared to deal with the financial crisis. This was a significant defence of Blair-Brown spending, and focused more on the error being in failing to forecast how much tax revenue would be lost in any crisis.
Andy Burnham's vow to have a female First Secretary of State has got many suspecting he's lining up Rachel Reeves to shadow Osborne.
In normal times, the Budget due next week would be the main political focus. These are not normal times, but the Telegraph reports upto 160 Tory MPs want to cut the top rate of income tax from 45p to 40p. Liam Fox, Steve Baker (and privately IDS) look like leading the charge.
The Independent Living Fund ends formally tomorrow (hence those protests in PMQs last week). The BBC has some stats suggesting disabled people could lose out.
New post-Mid Staffs guidelines for doctors, nurses and midwives come into force, requiring them to offer a prompt apology for mistakes.
The Sun reports that Simon Danczuk and wife Karen have separated.
The Scotland Bill's Committee Stage is back.
If you're reading this on the web, sign-up HERE to get the WaughZone delivered to your inbox.
Got something you want to share? Please send any stories/tips/quotes/pix/plugs/gossip to Paul Waugh (paul.waugh@huffingtonpost.com), Ned Simons (ned.simons@huffingtonpost.com), Graeme Demianyk (graeme.demianyk@huffingtonpost.com) and Owen Bennett (owen.bennett@huffingtonpost.com)