WARNING: GRAPHIC FOOTAGE
Disturbing footage has been released showing the devastation caused by the Tunisian gunman - filmed while he was still carrying out his deadly attack on tourists in Sousse.
The film shows brave hotel workers following the shooter, Seifeddine Rezgui, as he moves around the holiday resort.
A local man who captured the video can be heard whispering: "That's him" whilst following Rezgui who left 38 people dead.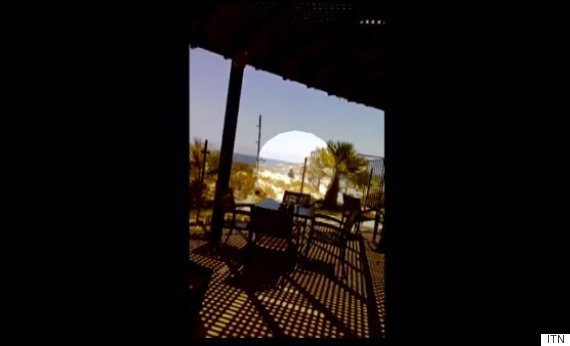 The brave local followed the gunman along the beach
The graphic video shows injured holiday-makers lying motionless on the beach and on the resort's sunloungers.
Shortly afterwards the camera man flees back to the hotel as the sound of Rezgui's gunfire can be heard in the background.
Chilling footage has also emerged of the shooter in the moments immediately after the attack.
The gunman can be seen being chased, assault rifle still in hand, trying to escape from the luxury beach.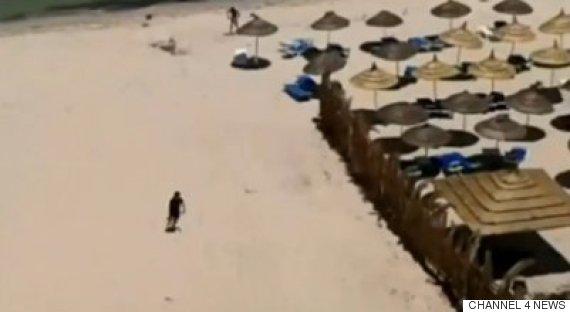 A man chases the attacker as he flees the scene of the Tunisian beach
The terror unfolded at the RIY imperial Marhaba and the RIU Bellevue resorts on Friday.
Rezgui was shot by the police in the moments after the massacre and a bomb was found on his body.
The shooters' father Hakim Rezgui told ITV news of his shame and said: "I have no idea who influenced him or put these ideas into his head
SEE ALSO:
"I feel the loss of the family so strongly - I feel like I have died along with the victims, I am so ashamed."
Home Secretary Theresa May described the terrorist attack as a "despicable act of cruelty"
She added: "How could a place of such beauty, of relaxation and happiness be turned into such a scene of brutally and destruction"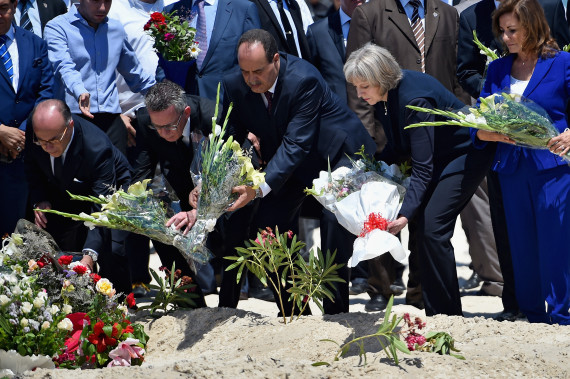 Home Secretary Theresa May lays flowers at the scene where 38 people were killed on Marhaba beach last Friday
May continued: "We are very clear that the terrorists will not win. We will be united in working tighter in working together to defeat them."
Foreign Minister Tobias Ellwood also commented on the attacks, describing it to Sky News as the "Most significant attack on the British people" since the July 7 attacks in 2005, when 52 people were killed by four suicide bombers.
The Foreign Office has since updated its travel advice and warns that further terrorist attacks in Tunisia are possible.