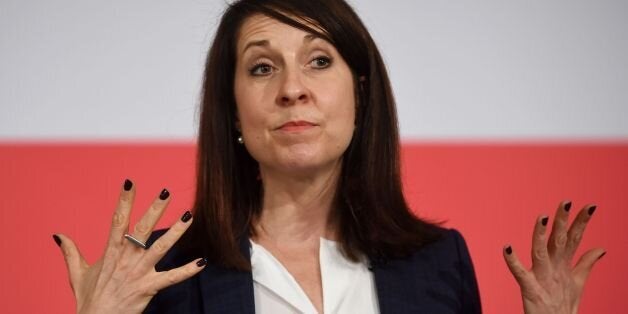 Liz Kendall has accused her rivals in the Labour leadership contest of playing into the Conservative Party's hands by suggesting fiscal responsibility is a "Tory value".
The Leicester West MP, who is seen to be on the right of the party, also said she was the person David Cameron and his potential successors "fear" as she is the only one really willing to ditch Ed Miliband's approach to the economy.
In a speech and question and answer session at Reuters in Canary Wharf on Tuesday morning, Kendall said "any political party that wants to be elected must be trusted with people's money. Labour does not have that trust and this must change".
"We didn't make the case for sound public finances early enough or strong enough and neither did we explain why it's important. It's not simply about winning, although quite frankly if you don't win elections you can't put your values into practice. It's because we want to protect our economy from future shocks because it's the poorest and most vulnerable who suffer when we don't," she said.
"Some of the leadership candidates are saying these are Tory values. It's completely wrong, it plays into our opponent's hands. I don't want to be the Labour leader the Tories want, I want to be the Labour leader the Tories fear. And that means addressing head on the very real concerns people have about whether they can trust us with their money, if we don't get that you won't even get a hearing."
She said: "Long term strength comes from only running deficits when you have to, bringing them down as soon as you responsibly can and running surpluses in the good years."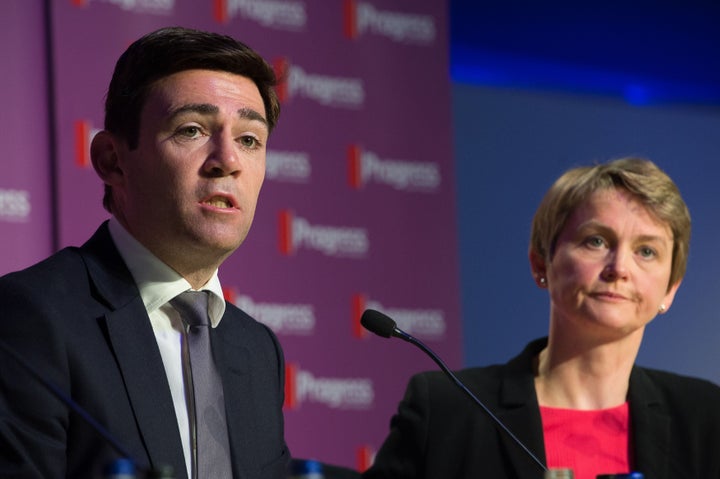 Leadership candidates Yvette Cooper and Andy Burnham
Yesterday the leadership race got feisty after Kendall supporter John Woodcock hit out at frontrunners Andy Burnham and Yvette Cooper as representing "Continuity Miliband". He said both candidates wanted only to make "superficial modifications" to the approach that lost the party the election.
In response senior Labour source from the campaign of one of Kendall's rivals accused her of having "swallowed the Tory manifesto".
Asked about Woodcock's comments today, Kendall said there was no point just being a "little bit pro-business" compared to Miliband. "If we continue to stick to the politics we had at the last election, indeed over the last seven or eight years, we will get the same result," she said. "Einstein said the definition of madness is to do the same thing over and over again and expect to get a different result."
Pushing the point home, she said: "When people say that fiscal responsibility is a Tory idea they are wrong. Worse they are playing into our opponents hands. Sound finances are not an alternative to Labour values, they are Labour values and they are the country's values too. Remembering this is the first step Labour must take to win back the trust of the British people."
And acknowledging her position to the right of Cooper and Burnham might make it harder Labour supporters to choose her as leader, she said: "Good leaders aren't afraid to say uncomfortable things that the party needs to hear in order to win, to put our values into practise."
Kendall added that during the election former Labour had switched to the Tories or Ukip because they did not believe the party was on the side of workers. She said this was a "white hot dagger in my heart" given Labour was founded to support workers rights. "People don't think we share their values of hard work," she said.
The Labour leadership candidate also told the audience in east-London that she was not going to "criticise the newspapers for not liking politicians" or blame the conservative-leaning press for Labour's election defeat. "Don't shoot the messenger," she said.
Related