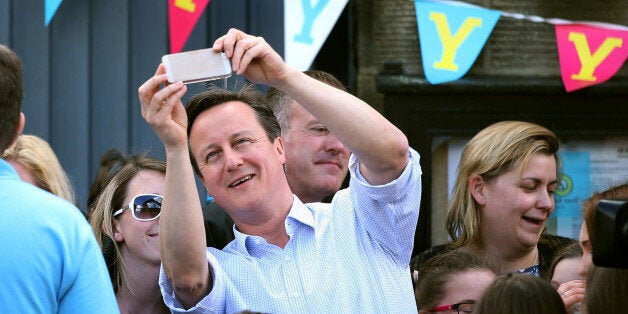 It will be cheaper to make phone calls, send text messages and use the internet in the European Union from 2017, after European leaders agreed a new deal in the early hours of Tuesday morning.
David Cameron, who is in the middle of renegotiating Britain's relationship with Brussels ahead of the in/out referendum, hailed the move as evidence that European rules can be changed.
"This deal is fantastic news for British consumers and shows that the UK, working with its partners, can deliver real change in Europe, bringing significant benefits for working people. It also shows that the EU can show the flexibility and creativity to deliver changes that benefit people in this country and across Europe," he said.
The change had been resisted by the mobile phone industry.
Downing Street said that the deal meant that from April next year phone companies will only be able to charge 3p per minute for every call, 1p for every SMS sent and 3p for a megabyte of data. The following year, 2017, all charges will be scrapped.
The timing of the change is helpful for Cameron, as it will come into force around the same time as he is expected to ask people to vote to remain part of the EU at his referendum.
A Downing Street spokeswoman said that the prime minister believed that the deal is "a prime example of where we can benefit from being in the EU single market".
"From a very practical level for British consumers, they will be able to travel to 27 other countries and not pay a penny more to keep in touch with home. It's also proof of how the UK can shape the debate in the EU to ensure the EU is taking action where it helps people here in Britain. It's something that the PM joined forces with Chancellor Merkel on to campaign for last spring," she said.
The deal emerged in the early hours of today after 10 hours of talks in Brussels between the Latvian presidency of the EU and European Parliament officials. It will now be approved by EU leaders.
A deal has also been done on net neutrality - the concept that all network traffic should be treated equally. However exceptions in the new rules mean big internet companies such as Google and Facebook could still be able to pay to provide faster services than smaller competitors.
Andrus Ansip, Commission Vice-President for the Digital Single Market, said: "Europeans have been calling and waiting for the end of roaming charges as well as for net neutrality rules. They have been heard. We still have a lot of work ahead of us to create a Digital Single Market. Our plans to make it happen were fully endorsed by Heads of State and Government last week, and we should move faster than ever on this."
Günther H. Oettinger, Commissioner for the Digital Economy and Society, said: "I welcome today's crucial agreement to finally end roaming charges and establish pragmatic net neutrality rules throughout the EU. Both are essential for consumers and businesses in today's European digital economy and society. We will build on these important foundations in our forthcoming review of the EU's telecoms legislation."
Related