The five things you need to know on Tuesday June 30, 2015...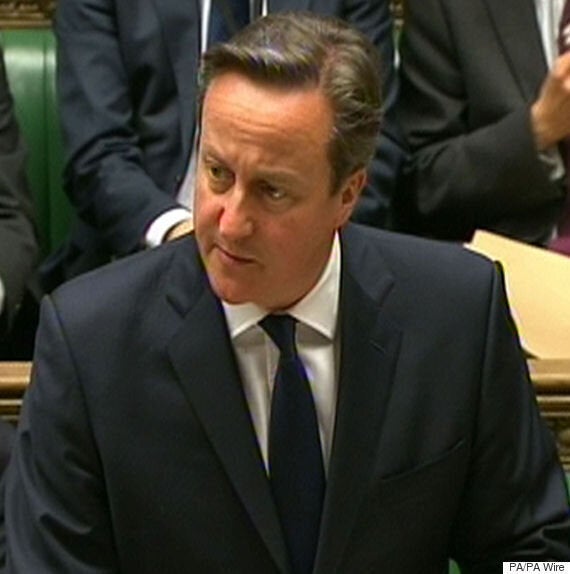 The Commons was at its best yesterday, capturing the nation's grief with a minute's silence but also a detailed 100-minute session on how Britain responds to the continuing terror threat from Islamism. This morning's Cabinet will be in its most sombre mood since the Tory victory in May.
The Guardian reports that the Metropolitan Police has set up an SAS-style unit to protect the public against 'marauding' terrorist gun attacks in Britain. 130 counterterrorism specialist firearms officers will be equipped with new weapons and retrained in tactics such as "fast-roping" from helicopters and storming burning buildings to rescue hostages.
But as hundreds of armed police, SAS and troops take part in a counter-terror exercise in London today, it's the PM's wider strategy of being 'intolerant of intolerance' that is taking shape. And Michael Gove's famous 'swamp draining' approach has the upper hand.
The Times reports a Whitehall source saying that guidance sent to primary and secondary school head teachers today will tell them that radicalisation must be treated as a "safeguarding issue". "This is grooming and should be dealt with in the same way as child ­exploitation," the source said. "The extremists use the internet to recruit young people and schools should be teaching about the dangers of that."
The Mail splashes on claims of a British link to the Tunisia beach killer: his 'mentor' Saifallah Ben Hassine was a disciple of former London hate preacher Abu Qatada. This will underline ministers' resolve to do more to crack down on Sharia justice and other parallel lives that have been allowed to exist for some extremists.
But with hints that extremists could be banned from the media and speaking at universities, the FT is wary: "His plan to follow through with anti-extremism legislation would create a new category of thought crime, and could alienate some of the very British Muslims on whom the government's counter-extremism strategy depends."
As part of the 'full spectrum response', will the BBC stop using the phrase 'Islamic State'? The Guardian reports that 120 MPs of all parties have written to the Corporation asking for it to use 'Daesh' - 'one who sows discord' - instead (which is used in France and other countries). In the Commons yesterday, the PM said: "I don't think we'll move them all the way to Daesh, so I think saying Isil is probably better than Islamic State". JK Rowling wasn't very happy yesterday, however, Tweeting that the PM's line on the Today prog sounded like interference with the BBC's editorial independence
Another day, another deadline. Today's IMF repayment won't be classed as a 'default' but merely leave Greece 'in arrears' apparently. A more serious repayment to the ECB is due on July 20 but the real deadline now is this Sunday's referendum and how the EU will respond to a No vote. Will Tsipras see the creditors blink first and offer some last-minute debt relief that he's always wanted? Telegraph reports Syriza could use legal action at the ECJ to simply refuse attempts to show them the Grexit door.
What worries some Tories is the bullying tone coming from EU leaders and Brussels. Jean-Claude Juncker's remark yesterday - "You shouldn't commit suicide because you're afraid of dying. You should say 'yes' regardless of what the question is" - went down like a lead balloon not just in Athens but in Conservative circles here.
What will have impressed some Tory backbenchers is the firm marker Sajid Javid put down last night on his own Eurosceptic credentials. He told the CBI dinner: "I've heard that the CBI thinks the UK should remain in the European Union no matter what.... . . Does it really make sense to say, so early in the process, that 'the rules of this club need to change, but don't worry — we'll always be members no matter what?"
Call me mischievous but doesn't that sound like a direct riposte to the leaked account of Cameron's pledge to EU summit leaders last week that "his firm aim was to keep the UK in the EU"? Just askin'..
During his statement on the Greek crisis yesterday, George Osborne gave a hint that his own Budget next week could perhaps include more cuts than people have expected. He talked of how the Greek fiasco underlined the need to balance the books.
Today the Centre for Policy Studies offered a bit of pitch-rolling for the Treasury, with a new analysis suggesting that more than half of UK households receive more from the state in welfare payments and pensions than they pay in tax. The 51.5% of households taking in more than they contribute in 2013-14 is down from a high of 53.5% in 2010-11, but is well above the 43.8% recorded in 2000-01.
But the TUC has been scathing in its response, saying the study is "extremely misleading", because it included retired households who receive pensions after a lifetime of paying taxes.
Meanwhile the Indy focuses on ONS stats showing that the poorest families in the UK are losing more of their income in tax than any other income group, official statistics have revealed - and the gap between rich and poor is widening
BECAUSE YOU'VE READ THIS FAR...
Liz Kendall has an early start at Reuters in Canary Wharf with an 8.30am speech. She has a new policy offer, to scrap the Work Programme and give responsibility instead to local councils. Andy Burnham has appointed Sir Keir Starmer to oversee a review of employment tribunal charges. Let's see how different both policies are from the 2015 Miliband manifesto.
All four Labour leadership contenders are at a TULO union hustings later. It's notable just how defiant Kendall is on the charge that she is 'swallowing' Tory ideas, insisting that many new Labour ideas have been stolen by the Conservatives (not least on radical devolution and academies), while declaring that she's the only candidate focusing on winning back Tory voters.
Note too how Jeremy Corbyn used Progress magazine to attack Burnham's line about a UKIP voter being surrounded by non-English speakers at work. "I thought it was a slightly odd thing to say, and I think we have to stand up for a multicultural, multilingual society. I don't pretend it's easy, it's not ... but if we start conceding that speaking different languages is not acceptable, I think that's a very, very bad message."
5) SMELLS LIKE TEEN SPIRIT
The 'votes at 16' movement doesn't give up easily. Labour and the Lib Dems in the Lords have buried their Coalition-era differences to plot tactics on how to get the vote for under-18s in the EU referendum. And their cunning plan is to do a dry run by widening the franchise to 16 and 17-year-olds in council elections first.
An amendment to Cities and Local Government Bill will be tabled at Report Stage next month. With the SNP, Labour and Libs all on the same page (not least after the teenage participation in the Scots independence referendum) in the Commons, the Lords will be a formidable challenge for the Government and it's facing its first defeat of this Parliament. The bigger fish to fry is the EU referendum bill: will ministers have to back down or Parliament Act it? And if they do the latter, will Dave miss his 2016 autumn window?
Away from Grexit, there was at least one Brussels breakthrough in the early hours as the Latvian presidency agreed a deal with the Euro Parliament to end mobile roaming charges and uphold net neutrality rules. This followed 12 hours of talks.
The Sun has an exclusive that MI6 boss Alex Younger has taken a different tack to Philip Hammond over the LGBT rainbow flag: it will be flown over the spies' HQ.
Bank of England economist Andy Haldane (one to watch for future Governor) has a speech later to the Open University, warning that an interest rate rise "would risk generating the very recession today it was seeking to insure against tomorrow".
Andy Murray has his first round match at Wimbledon at tea time. The sexism row rumbles on about women players being allowed a 10 minute break for high temperatures.
Speaking of hot weather, there's something of a green fightback in the last 24 hours. First, Lancashire rejects a fracking application. Today, the Climate Change Committee warns ditching subsidies for onshore wind farms could add £1bn to bills. Lord Krebs even has a topical line on the risk of inaction on climate change: "By the 2050s the sort of heatwaves we might experience in the next few days will be the norm, a typical summer."
If you're reading this on the web, sign-up HERE to get the WaughZone delivered to your inbox.
Got something you want to share? Please send any stories/tips/quotes/pix/plugs/gossip to Paul Waugh (paul.waugh@huffingtonpost.com), Ned Simons (ned.simons@huffingtonpost.com), Graeme Demianyk (graeme.demianyk@huffingtonpost.com) and Owen Bennett (owen.bennett@huffingtonpost.com)
Popular in the Community