While you might think it's rude for guests to cover their ears during a wedding ceremony, family and friends attending Abbey and Mitch Johnston's ceremony were being far from that.
In fact, they were protesting equal rights for gay couples who still can't get legally married in Australia.
The couple, who married in Coffs Harbour, Australia, requested that guests covered their ears during a certain part of the ceremony, where the officiant delivered the line: "Marriage, according to law in Australia, is the union of a man and a woman to the exclusion of all others, voluntarily entered into for life."
According to the Australian Marriage Act of 1961, all ceremonies must include the line. But the couple, alongside their guests, believe this is "bull****".
Abbey wrote on Facebook: "Some of you may not know, but for a marriage to be legal in Australia your celebrant has to state that a marriage is between a 'man and a woman' only.
"Our celebrant had to say it but we certainly didn't have to listen to that absolute bull****. So we had our awesome celebrant kindly ask our guests mid ceremony to cover their ears.
"I hope one day soon this terrible, archaic, unjust law is abolished in Australia. Until then be kind, be proud and stand up for what you believe in."
Abbey added: "Mitch and I are absolutely overwhelmed with the love and support being sent our way. We had no idea our very small act of defiance would have such an amazing response."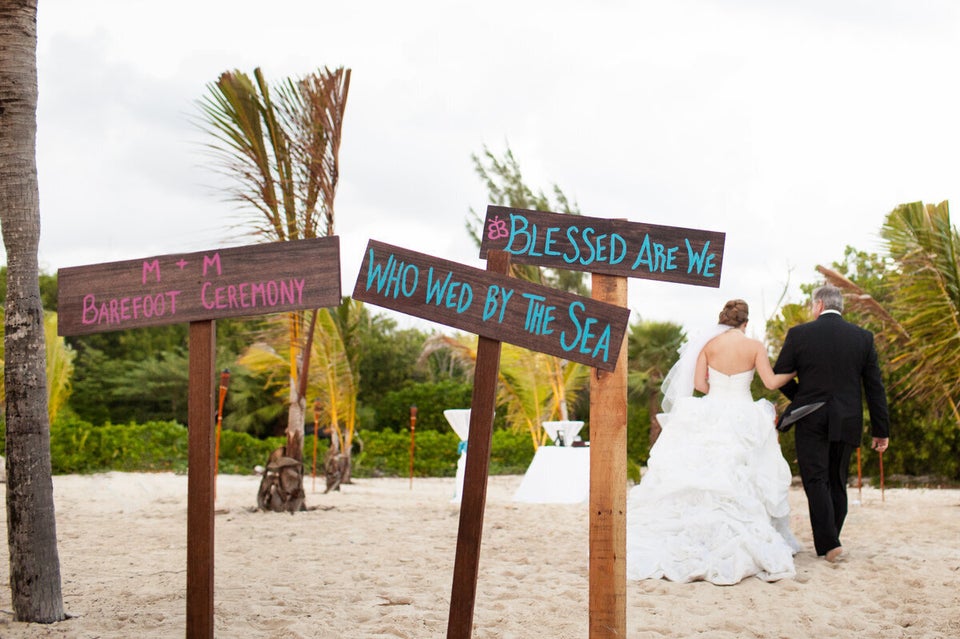 Summer Wedding Inspiration
Related