A heatwave is on the way and we've finally entered the month of July so we think it's pretty fair to say that barbecue season is definitely here.
Since the kids will soon be on their summer holiday, it's the perfect excuse to have a family barbecue (or two) which is why HuffPostUK Parents has teamed up with Canned Food UK to give six lucky winners the chance to win a portable barbecue.
The notorious unpredictability of the UK summertime makes it all the more important to head out into the great outdoors while you can, and what better way to make the most of the sunshine than sitting outside in it all day?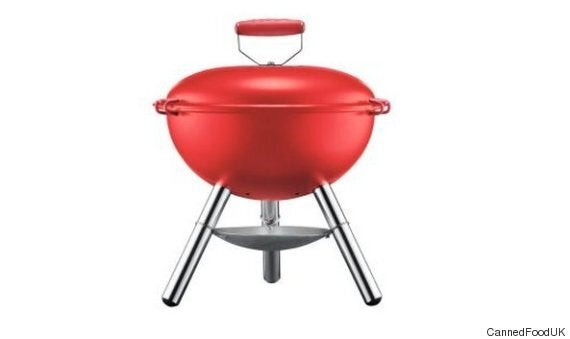 The portable barbecue from Bodum, worth £50, has FYRKAT grill and is fuelled by charcoal. It has a silicone handle which keeps it cool to touch, as well as a metal bowl to capture grease, too.
It's great for picnics, light lunches and is large enough to fit four burgers on for dinner.
For a wide variety of recipes at your fingertips, download the Canned Food UK u.can cook app from either the iTunes or Google Play stores. Follow Canned Food UK on Twitter @CannedFoodUK or like them on Facebook, where you can get their latest news, competitions and recipes.