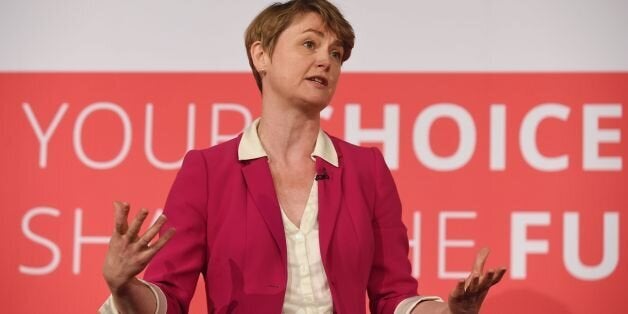 Yvette Cooper has called for a strengthening of the law to make it harder for women to be made redundant while they are on maternity leave.
The Labour leadership candidate said on Tuesday that new mothers should be given longer to bring discrimination claims against their employers. And she said the current Tribunal Fees system is deterring women from getting employment laws enforced.
"For too many women starting a family is finishing their career because of workplace discrimination," Cooper told a leadership hustings hosted by the Trade Union & Labour Party Liaison Organisation.
"That is deeply unfair and bad for the economy because skilled and talented women employees are pushed out. We need stronger laws against maternity discrimination - but we also need to make it easier for the law to be enforced," she said.
Under current rules, employees have three months to make a employment discrimination claim after the incident took place. Cooper, who was the first government minister to take maternity leave, said this was too short a time period.
In its election manifesto, Labour proposed ending the Tribunal Fees system. Cooper said this policy should be kept, as did rival Andy Burnham. Cooper said Conservative business secretary, Sajid Javid should publish a review of fees that Lib Dem Vince Cable said had been "set in motion" under the coalition.
"New mums are expected to take their employment case at the busiest and most difficult time - when they are coping with the pressures of a newborn and worrying about returning to work at all. And they are being charged £1,200 to do so when they are already worrying about childcare costs or lost pay. No wonder there is so much discrimination and so little enforcement of the rules. That has to change. I want to work with Trade Unions in a shared mission to end maternity discrimination for good," she said.
Cooper is fighting Burnham, Liz Kendall and Jeremy Corbyn to succeed Ed Miliband as Labour leader. Earlier today, Kendall criticised her rivals for lacking economic credibility. "We didn't make the case for sound public finances early enough or strong enough and neither did we explain why it's important. It's not simply about winning, although quite frankly if you don't win elections you can't put your values into practice," she said.
"Some of the leadership candidates are saying these are Tory values. It's completely wrong, it plays into our opponent's hands."
Popular in the Community