The Girl Scouts of Western Washington have raised over £160,000 in a Crowdfunder, after returning an enormous donation because the donor said the money must not be used to help transgender children.
Despite being a quarter of the division's annual fundraising goal, the $100,000 (£63,940) donation was refunded to the sender after Megan Ferland, Girl Scouts council CEO, received a note from the donor.
The note read: "Please guarantee that our gift will not be used to support transgender girls. If you can't, please return the money."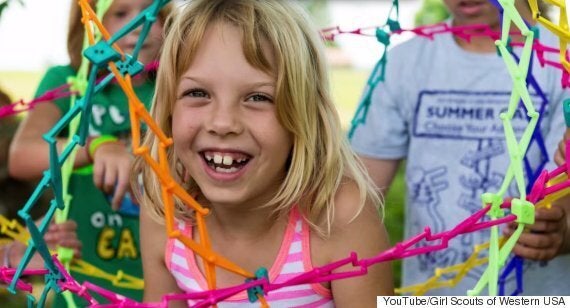 Speaking to Seattle Met, Ferland said: "Girl Scouts is for every girl, and every girl should have the opportunity to be a Girl Scout if she wants to.
"Every girl that is a Girl Scout is a Girl Scout because her parent or guardian brings her to us and says, 'I want my child to participate,' and I don't question whether or not they're a girl.
"There wasn't anything else to do other than return the gift."
The group set up a crowdfunding campaign, 'Girl Scouts Is #ForEVERYGirl,' to try to raise the $100,000 they sent back, but have since smashed their goal by over $150,000.
Definitive proof that good deeds don't go unnoticed!