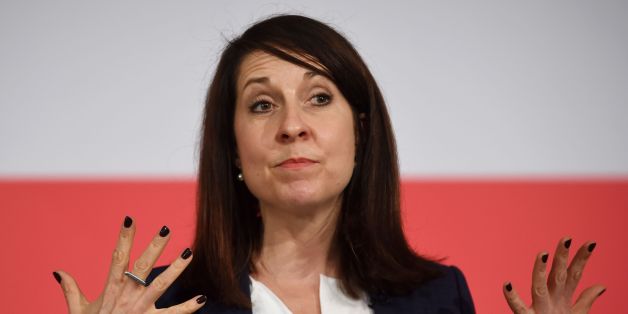 Joe Giddens/PA Wire
Labour leadership hopeful Liz Kendall has said the party must support reform of the benefits system or risk being out of power for "decades".
The MP said Labour had to face "head on the issues of welfare reform" as the party needs to "re-think" what it does.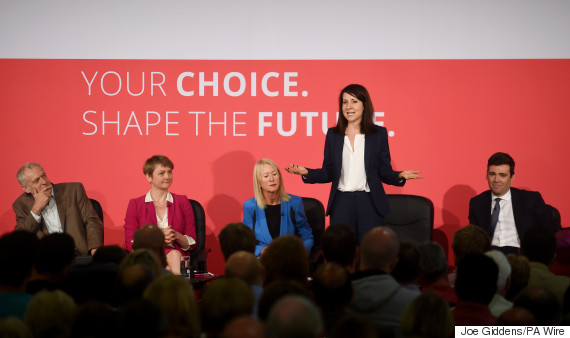 Labour leadership contender Liz Kendall (second right) alongside Jeremy Corbyn (left), Yvette Cooper (second left) and Andy Burnham (right)
Ms Kendall, speaking alongside leadership rivals at a Local Government Association hustings in Harrogate, is the only candidate to have backed the Government's £23,000 cap on welfare benefits.
She highlighted tax credits - which top up the pay for low-wage workers - and housing benefit, both of which are thought to be targets when the Government unveils its next round of cuts, and suggested better-paid jobs and building more houses would reduce the bill.
The Leicester West MP warned that unless the party is "trusted on public finances and getting the deficit and debt down" then voters will "not give us a hearing".
She said: "We are going to have to face head-on the issues of welfare reform. I don't want to see £30 billion of taxpayers money spent on tax credits subsidising low pay employers. We've got to have a living wage society
"I don't want to see £27 billion going on housing benefit. I want to see that money going on investment in building new homes. We are going to have to re-think what we do."
She added: "We have got to show we are capable of change or we will be out of power for decades."
Labour's economic record has prompted the biggest rows of the leadership battle, underlined by Yvette Cooper previously making a coded attack on Ms Kendall for "swallowing" the Tory Party manifesto, and repeated criticism of Ed Miliband's tenure.
During the debate today, Ms Cooper renewed her call for Labour to "challenge the myths" over the party's handling of the economy.
She dismissed the idea that Labour had public spending "problems" that "made us too weak to cope with the recession and the public spending crisis, or even that they caused the financial crisis".
"They were Tory myths. We have to take them on, but also have our own ambitious Labour credible plan for the future," she said.
Andy Burnham said Labour's "biggest failure" was to "both defend and explain Labour's economic record when we were in Government".
"We let the 'Labour's mess' millstone be hung around our necks," he said.
"We ran a strong economy for ten years between 1997 and 2007. We did fix the roof when the sun was shining. Those schools and hospitals where water was coming through.
"But I don't think we win back trust by saying we got everything right, and we did nothing wrong. We did let the deficit get too high and we weren't in a strong enough position when the crash came."
But he said Labour should "not buy the Osborne plan" of tackling the deficit by slashing public spending that would "destroy the fabric of our communities".
Mr Corbyn called for Labour to "reject the austerity agenda, invest in the economy, invest in growth and invest in people".