Lucy Beale may have been murdered over a year ago in 'EastEnders', but the huge storyline still isn't over, as Jane and Ian find out later this month when police arrive in the Square.
After months of police investigations, Ian found out that his youngest son Bobby murdered Lucy back in February, and the family resolved to keep the killing a secret.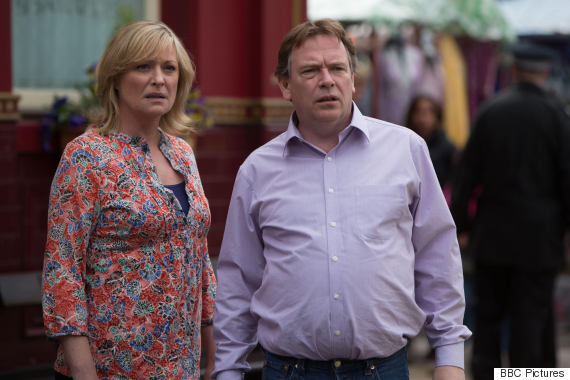 Who will be taken to the police station?
However, the police have been powering on with their investigation, and now they're ready to make an arrest - is it possible that the truth is out?
Cindy Williams has been threatening to reveal the truth to Walford, but is she really capable of going behind Ian's back and telling the police?
The Lucy Beale case has been full of twists and turns, so we're not quite ready to hedge bets on who will be walking away in handcuffs.
Elsewhere in the Sqaure, there's been plenty of drama, and Stacey Slater is currently at the centre of a super-awkward love square (Is that a thing? Well, we're making it a thing) and it's set to get even worse...
Watch 'EastEnders' from Monday 13 July to see the latest developments unfold.
LIKE US ON FACEBOOK | FOLLOW US ON TWITTER