Sarah Harding has spoken out about her upcoming "gritty" debut single, admitting she thinks Girls Aloud fans will be "surprised" when they hear her new musical direction.
SEE ALSO: Sarah Harding Talks Ignoring The Haters, Pleasing Yourself And Taking Time Out For Her Loved Ones, Ahead Of 'Coronation Street' Debut
Two years after the worst news we've ever heard and still think about every single day the announcement that Girls Aloud were going their separate ways, Sarah remains the only member of the group not to have released a single as a solo artist.
However, that's all about to change, following the announcement, earlier this week, that her debut single, 'Threads', was coming this summer, while she also shared the single's artwork on her official Twitter page.
💥💥SO excited to finally let you know my DEBUT solo single THREADS will be out on the 7th August🙉🙈🙊👅More info soon!👀👂😘 pic.twitter.com/5D591apEUs

— Sarah Harding (@SarahNHarding) July 2, 2015
Speaking to HuffPost UK Entertainment ahead of the single's grand unveiling, she described it as a "gritty" debut that her fans might not necessarily be anticipating.
"I think people will be surprised," Sarah tells us, "I don't think they'll be expecting this as a single.
"You've still got the live elements - it's quite rocky - but it's also got pop and dubstep influences as well. There's a real mish-mash of different styles."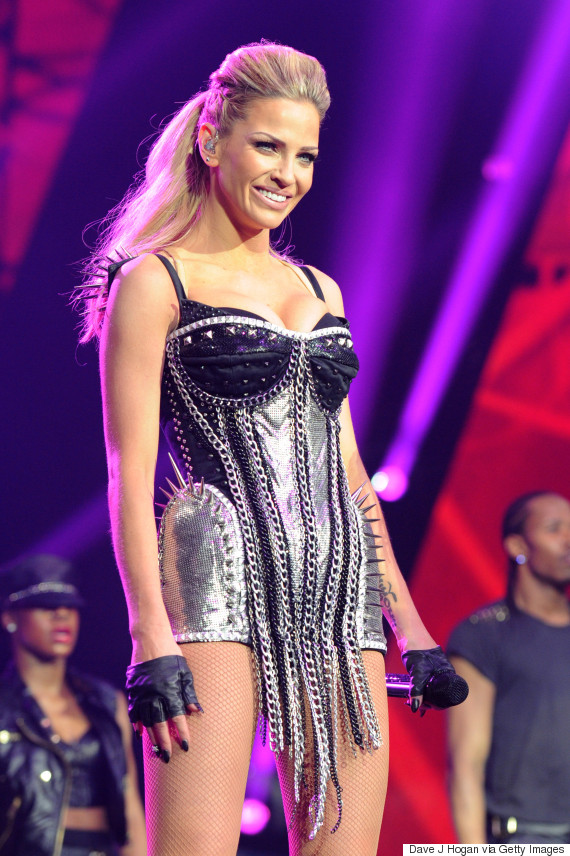 Sarah Harding
Sarah previously recorded three solo singles for the soundtrack to 'St. Trinian's II', but 'Threads' will mark her first ever solo release without the backing of Girls Aloud, and she reckons she had more freedom than ever before while recording the track.
She says: "I feel a real sense of achievement when I listen to it, because I really feel like I got the chance to put my stamp on the music, which we didn't really get to do so much when we were in the band.
"It was lovely, being with the girls, but it was very difficult to get involved and be personal on the writing side, you know, and to be creative. And for me, I'm a very creative person, and I like to express myself. So this has been an opportunity for me to do that and get my sentiment out there."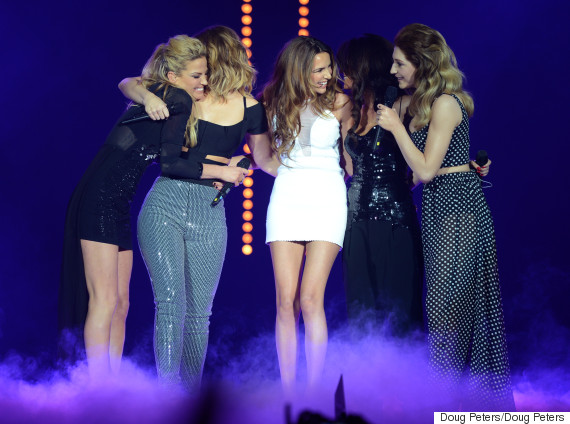 Sarah and the rest of Girls Aloud, during their Ten tour
Describing the message of the song, Sarah adds: "There's a moral to it, it's basically about that there are certain people in your life, they come and they go, and they're not necessarily the right people, and that's, kind of, where I was at when I wrote this song.
"Like I said, I learned my lessons from a lot of people in my life. I've been stung by people, and I've learned who my true friends. You meet a lot of people who are willing to cash in on you, and it's kind of about that. But it's also about how you've got to learn to let things go, and not hold onto the negativity.
"I wasn't in the best of places when I wrote it, I was a bit annoyed - but it was also very cathartic to put pen to paper, and you've got to learn to let things go, because, as I learned, it's not forever, it's just for that moment. And so you've got to move on."
It's set to be an exciting few months for Sarah, who is also about to make her debut in 'Coronation Street', in addition to the launch of her solo music career.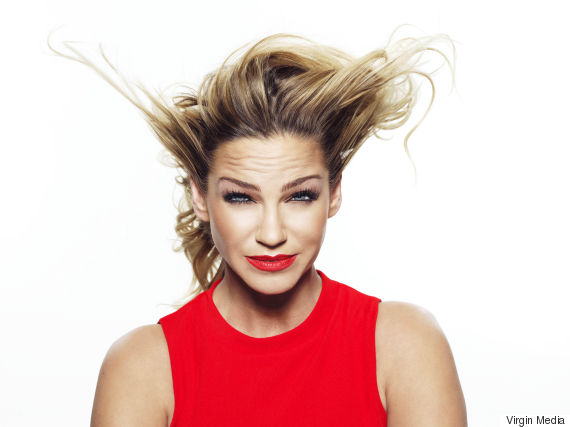 Sarah launched Virgin Media's High Speed Selfie booth, created to mark the start of Virgin Media's £3 billion fibre broadband network expansion. Homeowners and businesses can express their interest in getting high speed internet by registering at virginmedia.com/cablemystreet.
LIKE US ON FACEBOOK | FOLLOW US ON TWITTER