Forget eating celery sticks and doing juice cleanses, in HuffPost UK Lifestyle's eyes there's only one way to get a bikini body: put a bikini on your body.
Whether you've got a figure like a Victoria's Secret model or have cellulite, a wobbly tum and stretch marks, we strongly believe that all women's bodies look great in a two piece.
So to celebrate summer's arrival we've rounded up our top body image heroes that rock a bikini like nobody's business.
All you need is a big dollop of body confidence and an ice cream, obvs.
Tess Holliday
As the world's most famous plus size model, Tess Holliday is a force to be reckoned with.
Not only is she the first model of her height and size to be signed to a major modelling agency, but her #effyourbeautystandards hashtag makes her a poster girl for body image diversity.
Speaking to HuffPost UK Lifestyle earlier this year, she said: "I understand not everyone understands what I'm about. But to me it's such a simple concept. It's all about loving your body regardless of your size and chasing your dreams."
And what's more, she looks fierce in a bikini.
Rachel Hollis
When mother-of-three Rachel Hollis posted a bikini photo online earlier this year with an inspiring caption, she had no idea her image would go viral and be viewed the world over.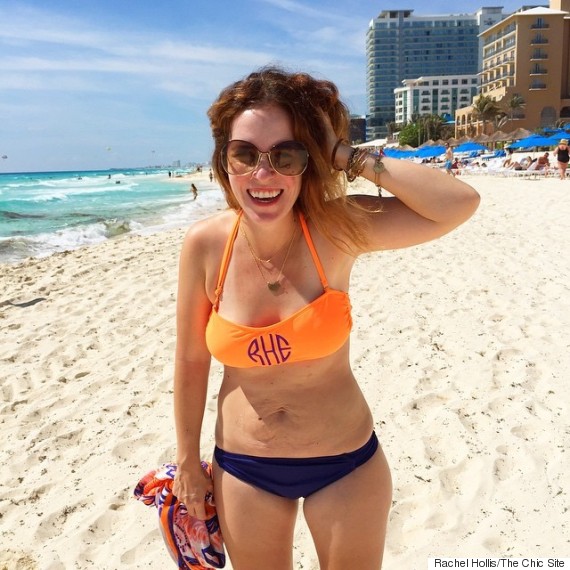 "I have stretch marks and I wear a bikini. I have a belly that's permanently flabby from carrying three giant babies and I wear a bikini. My belly button is saggy... (which is something I didn't even know was possible before!!) and I wear a bikini," she wrote on Facebook.
"I wear a bikini because I'm proud of this body and every mark on it.
"Those marks prove that I was blessed enough to carry my babies and that flabby tummy means I worked hard to lose what weight I could."
Her words sparked an online movement with fellow mums sharing photos of their bellies to show how proud they were not only of how their bodies look but what they achieved in baring children.
Tara Costello
The term 'beach body' or 'bikini body' has angered feminists and body image campaigners since time began, and the infamous Protein World advert is no exception.
Despite recent rulings that the advert by ASA, body image campaigners took to the London Underground to challenge the brand by wearing bikinis in front of the adverts to prove that all bodies are beach body ready.
Tara Costello (left) was one of these fantastic women, find her HuffPost UK blog here.
I am SO for the #eachbodysready hashtag!!! <3 http://t.co/RcL72FzAt7 pic.twitter.com/U2HLRjR2zm

— Catstello! (@Catstello) April 23, 2015
Marcia Paterson
Marcia Paterson has Crohn's disease and has to wear a colostomy bag, but that doesn't stop her wearing a bikini in style.
Earlier this year the mum-of-two decided to post a picture of herself on holiday to Facebook in a bid to challenge the stigma of wearing the bag.
More than five million people have seen the photo and it has been 'liked' more than 60,000 times and shared more than 5,000 times.
You go girl!
Gabi Gregg
Last year pictures of women showing off their natural bodies in bikinis started taking over Instagram and Twitter along with the hashtag #Fatkini.
Plus size style blogger Gabi Gregg (@GabiFresh) has been credited by many as starting the #fatkini movement - after posting her own #fatkini photos way back in 2012.
At the time Gabi encouraged her followers to "have fun without worrying about what other people think".
She's even named herself "queen of the #fatkini". Love her.
SEE ALSO:

Swimsuits For All: Plus-Size Calendar Shows All Women Can Be Beautiful In A Bikini

Can We Please Stop With This Bikini Body B*llocks?

#MakeMeACurveModel Competition Celebrates Beautiful, Curvy Women In The Best Possible Way