An online video shows six hooded men dressed in jumpsuits making their "victim", named as Saf Ahmed, kneel in front of them facing the camera.
One shouts "Allahu Akbar" (God is great) while a pretend knife hovers over the "victim's" head. A second man holds Ahmed down by the shoulders.
Bankers enjoying one of their final days in finance
The newspaper reports the video was posted to Instagram following a HSBC training exercise at Teamworks Karting track in Birmingham. It was later deleted.
A HSBC spokesman told The Sun: "We do not tolerate inappropriate behaviour. As soon as The Sun brought this video to our attention we took the decision to sack the individuals involved. This is an abhorrent video and HSBC would like to apologise for any offence caused."
Friends say Henning was never involved in politics or talked about current affairs or religion, and was a cheerful, happy personality, always eager to help others.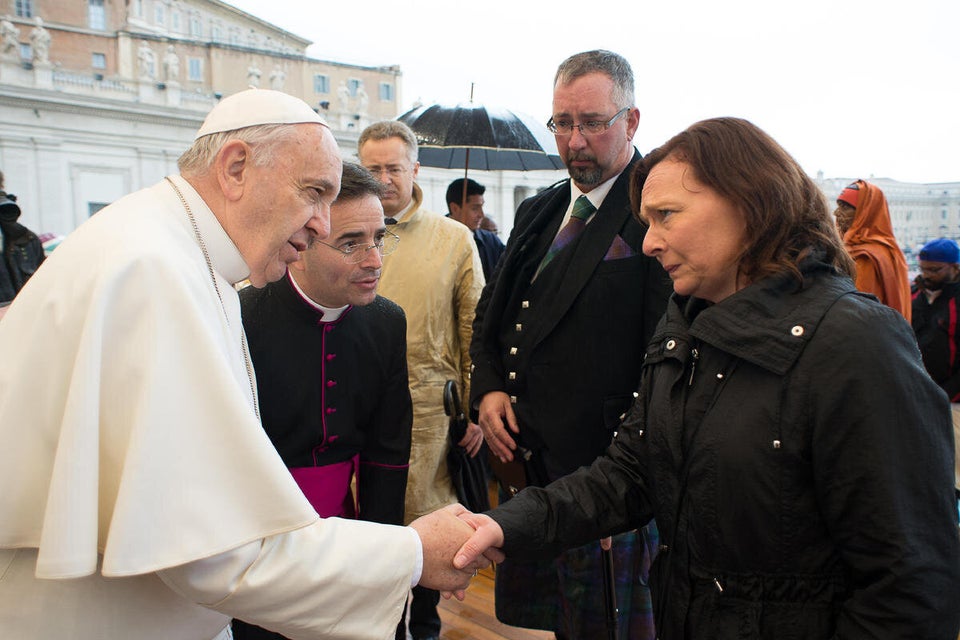 Pope Meets Relatives Of Britons Slain By ISIS
Related