Russell Brand has hit back at Jeremy Kyle - "a miner of ordinary people's misery" - who lambasted the comedian for calling a minute's silence for victims of the Tunisia attacks "bullshit".
The 40-year-old's latest offering of The Trews responds to Kyle's criticism of Brand, when he urged the comedian to "shut up and show respect".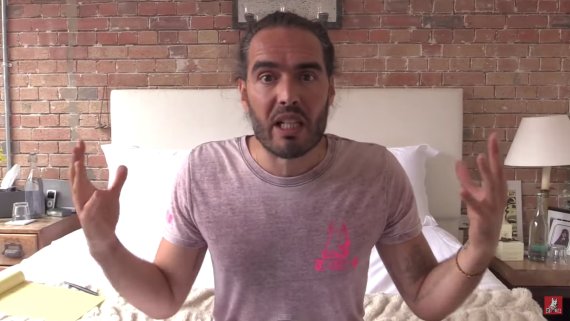 Russell Brand hits back at Jeremy Kyle in latest The Trews
Brand has received a barrage of criticism since he said that the minute's silence for the victims of the Tunisia massacre was a "minute of bullshit".
The government has now confirmed that of the 38 people murdered by gunman Seifeddine Rezgui at a beach resort in Sousse, 30 were British.
Kyle lambasted Brand for his comments, writing in his column for The Sun: "His pathetic rant against the Government and corporations bore the usual Brand hallmarks. But this was different. It was more self-serving and more opportunistic than usual."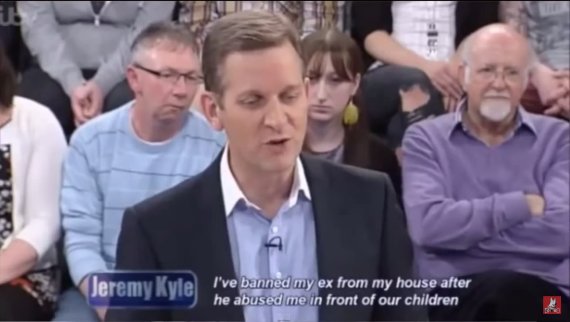 Russell Brand describes Jeremy Kyle as 'a negative cultural influence'
Brand hits back, saying: "No-one is more interested in creating negativity than Jeremy Kyle.
"Now Jeremy Kyle, you're not going to get a better example of a negative cultural influence than Jeremy Kyle. Jeremy Kyle is a miner of ordinary people's misery.
"Jeremy Kyle's show is built by putting, poor vulnerable people on the television and exploiting them."
Taking aim at the publication itself, Brand adds: "The Sun newspaper purports to be for the working class people of Britain but does everything it can to keep the working people of Britain ignorant and down so this is the perfect place for Jeremy Kyle to be writing."
Brand continues: "Of course I respect the victims. I respect the victims so much in fact that I'm prepared to have difficult conversations and to point out how these situations are exploited."
SEE ALSO
On Sunday, Brand posted a video of himself getting cornered by a white van driver who confronted him about his comments over the minute's silence.
The driver, who introduced himself as Rob, lost friends in the attacks and wanted to take Brand to task over what he meant by his "bullshit" comments.
Brand told him: "The stuff they say and the stuff they do is completely disconnected and for me this was one more example of 'oh we will do the minute's silence, we will march for Charlie Hebdo' but they are creating the problem."
He adds: "By all means have a minute's silence but also do the things that are actually affecting it."
The nation fell silent last week to honour those who were killed in the terror attacks.