A defiant Boris Johnson has said that ten years on from 7/7, London is a better city than ever before.
In an exclusive blog for the Huffington Post UK, the Mayor of London writes that despite the harm the terrorists inflicted, Londoners can be consoled in the fact that "those killers failed in their real aim" because "they did not change the fundamental things about this city that make it great."
He makes a strong clarion call for solidarity against those "who mean us harm," writing that "we cannot let them win".
Separately, Johnson has called on the families of would-be terrorists to "dob them in".
"I would urge everybody, if you think your kid, if you think you know people in your family who are being radicalised by this nonsense, dob them in. Dob them in... It is vital that we win the propaganda war," he told ITV this morning.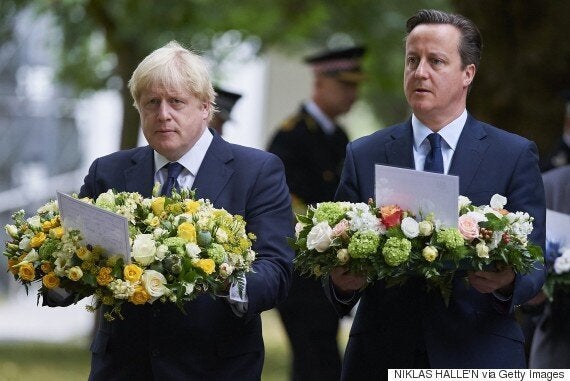 David Cameron and Boris Johnson at today's Hyde Park memorial ceremony
Reflecting on the hugely successful Olympic and Paralympic games, as well as the city's popularity as a tourist destination, Johnson writes in the HuffPost UK that "in the last ten years, London has if anything become more cosmopolitan, more exciting, more dynamic - more obviously the capital of the world."
However, he unapologetically admits that he "cannot fight" the anger that he still feels towards the attacks.
He mentions a recent exhibition of the artwork of Miriam Hyman, who died on the bus bombed in Tavistock Square, which served as a reminder of the 52 lives "brutally cut short" in the bombings, and describes the "mixture of bafflement and outrage at the sheer callousness and narcissism and brutality of the killers".
Despite London's continued success, Johnson acknowledges that there are people "being somehow taught to despise what we stand for". In the wake of recent terrorist attacks in Tunisia and Kuwait, he suggests that "the battle begins in the minds of the young," reinforcing recent suggestions that more must be to do prevent the radicalisation of youths.
Johnson's blog is one of a number of tributes taking place today on the tenth anniversary of the 7/7 London bombing attacks. Central to a number of events paying tribute to the victims of the attacks will be a national minute's silence held at 11.30am.
The silence will take place during a service at St Paul's Cathedral which will be attended by the Duke of York. It will be observed across London's transport network, where announcements will be halted, and bus drivers will be asked to stop if they are able to do so.
A second service in Hyde Park, attended by Prince William, will take place later today, featuring music and a series of readings, as well as the laying of wreaths at the park's memorial.
Prime Minister David Cameron said today that the massacre of 30 Britons in Tunisia is a "brutal reminder" of the fact that "the threat from terrorism continues to be as real as it is deadly," but that "we will never be cowed by terrorism".
He echoed the comments in Johnson's blog in calling for efforts to protect "vulnerable young minds from others" extremist beliefs" as well as promoting "the shared values of tolerance, love and respect that make Britain so great".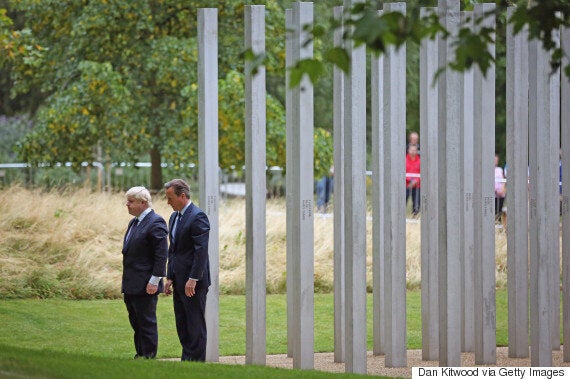 David Cameron and Boris Johnson have led tributes to the 52 lives lost on 7 July, 2005
Tony Blair, Prime Minister at the time of the attacks, called the terrorist attacks a "global problem" which could only be dealt with if "people come together whatever their faith background and say we are united against this terrorism".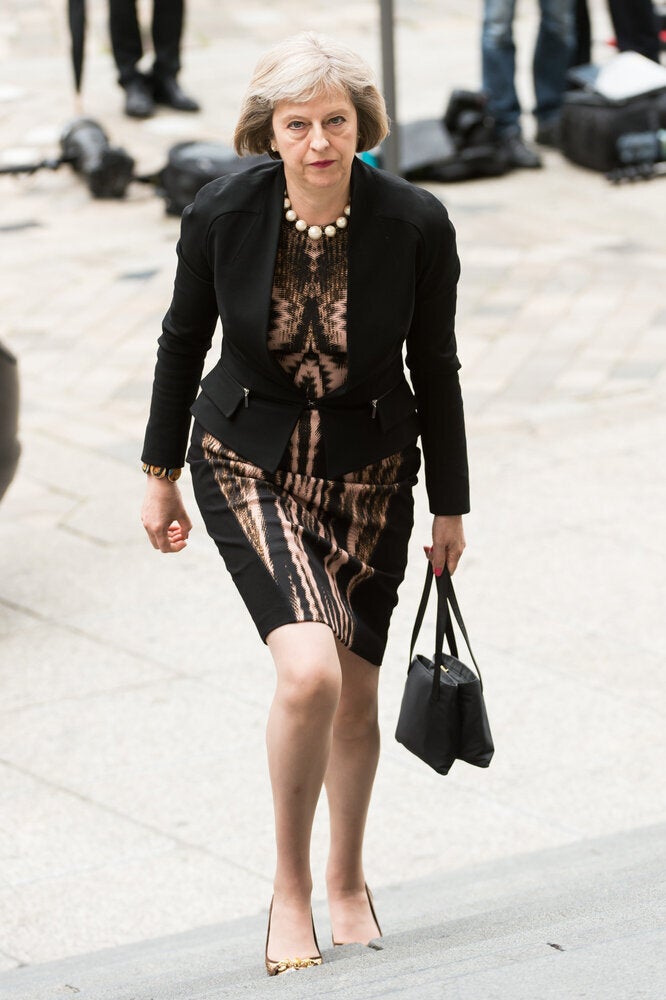 7/7 10th Anniversary