Earlier today, the BBC unveiled its Micro:bit computer, "a pocket-sized, codeable computer" that will be handed out to one million 11 to 12 year-olds around the UK as part of the corporation's 2015 Make it Digital initiative.
The aim? To get as many school kids into coding as possible.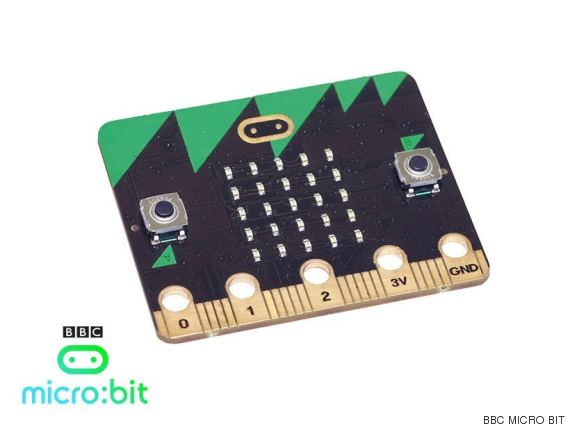 Behind the scheme, is a network of 28 partners featuring quite a few tech heavy hitters including ARM, Microsoft and Samsung.
Given the success of Rasberry Pi, Micro:bit will not be breaking any new ground in terms of the audience it is trying to reach.
However, the BBC said that compared to other products on the market, the pocket sized computer will be much simpler to use and should be seen as a springboard to more advanced devices.
READ MORE:
In a question and answer article, the corportation's technology correspondent Rory Cellan-Jones wrote:
"Micro Bit is aimed at helping younger children to start learning how computers work, and will then be a springboard for more advanced devices like the Raspberry Pi and Arduino.
"The founders of the Raspberry Pi project did have ambitions to make it the next BBC Micro - but they are now supportive of the Micro Bit and see opportunities for collaboration."
The computer is 4cm by 5cm in size, includes a built in compass, two programmable buttons, 25 red LEDs, five input and output rings and an on-board motion detector.
Micro:bit also has blue tooth technology that will allow children to pair it to their phones, cameras and other connected devices.
In the first instance, the computer will only be available to schools but by the end of the year, the BBC said "it will go on sale to the public, through a non-profit company."
Tony Hall, Director-General of the BBC said: "Channelling the spirit of the Micro for the digital age, the BBC micro:bit will inspire a new generation in a defining moment for digital creativity here in the UK.
"All you need is your curiosity, creativity and imagination – we'll provide the tools. This has the power to be transformative for the UK."
The 2015 scheme, which aims to help the next generation meet the demand for technology skills in the UK, is reminiscent of a similar initiative launched in the 1980s called BBC Micro .
Sinead Rocks, Head of BBC Learning said:
"We happily give children paint brushes when they're young, with no experience - it should be exactly the same with technology.
"The BBC micro:bit is all about young people learning to express themselves digitally, and it's their device to own. It's our most ambitious education initiative for 30 years.
"And as the micro:bit is able to connect to everything from mobile phones to plant pots and Raspberry Pis, this could be for the internet-of-things what the BBC Micro was to the British gaming industry."