Brian Wilson's life as revealed in biopic 'Love and Mercy' should be a strong message for better understanding of mental health issues, the film's director tells HuffPostUK.
Bill Pohlad steers actors Paul Dano and John Cusack in depicting the Beach Boys legend at two different times of his life, and believes that, despite his musical genius, Brian's mental health challenges have made him extremely vulnerable.
The music is great and I hope people come away with appreciation of that," says Bill, "but the struggle that Brian went through and continue to go on a human level through is the most powerful message.
Watch our Exclusive Clip of 'Love and Mercy' above...
"We've all encountered people like that in our lives," Bill tells HuffPostUK. "And we tend to write them off. So this film reminds us to have appreciation for some of their most extreme behaviour, which is really important."
'Love and Mercy' depicts Brian at two key points in his life. Paul Dano appears in the scenes set in the 1960s, when Brian steered the Beach Boys to unprecedented musical heights, culminating in their era-defining 'Pet Sounds'. These scenes are full of the wonder of the Beach Boys' unique harmonies and music, with Brian Wilson lending his vocals to the soundtrack and blending his voice in with that of Paul Dano, but they also herald the beginnings of the musician's mental health problems, and all that was to come.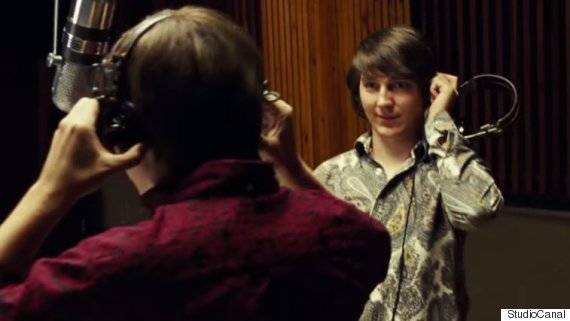 Paul Danos plays a young Brian Wilson, when he experienced musical inspiration, but also dawning mental health issues
John Cusack appears as Brian in the 1980s, when his mental illness made the musician vulnerable to outsiders, including his doctor Eugene Landy, played by Paul Giamatti in the film, who plied Brian with medication and kept him away from other people, including Melinda (Elizabeth Banks) who battled to look after Brian, and eventually became his wife.
Bill Pohlad reveals now that Brian Wilson is a big fan of the film, after he initially requested to watch it alone. And Bill is impressed by the musician's compassion, which even extends to the man who exploited his fragility during that strange time.
"The first time I asked him about Eugene Landy, he said, 'I wouldn't be here if it wasn't for Gene,'" reveals Bill. "Another time he told me, 'You were too kind to him.' So he can see both sides.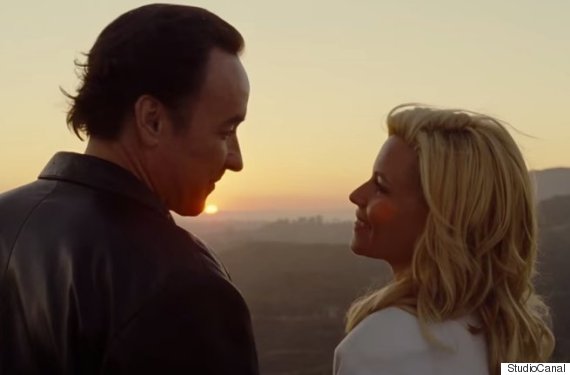 John Cusack plays Brian Wilson in the 1980s, when he met his wife Melinda (Elizabeth Banks)
"Brian is an extraordinary guy even now," he adds. "He has quite a capacity to remain pure and childlike, that's part of his genius. He's able to not build up as many defences as the rest of us have in our normal lives, all our filters and defences.
"He is lacking a lot of that which makes him vulnerable but it also allows him to plumb the emotional depth of his soul."
'Love and Mercy' is in UK cinemas from this Friday 10 July. Watch the trailer below...
LIKE US ON FACEBOOK | FOLLOW US ON TWITTER